The Truth About Selena Gomez's Future In Music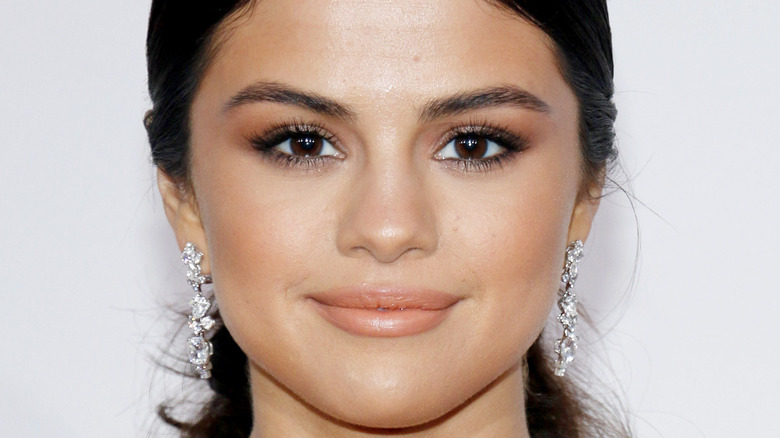 Tinseltown/Shutterstock
Selena Gomez has had a lot of success as both an actor and singer. Since her breakthrough role of Alex Russo on Disney Channel's "Wizards of Waverly Place," Gomez has managed to morph herself into a credible pop star with three No. 1 albums on the Billboard 200. Despite her many accolades, the "Look At Her Now" hitmaker previously admitted she doesn't feel like she's respected enough.
In a 2021 interview with Vogue, Gomez said "It's hard to keep doing music when people don't necessarily take you seriously," adding, "I've had moments where I've been like, 'What's the point? Why do I keep doing this?' 'Lose You to Love Me' I felt was the best song I've ever released, and for some people it still wasn't enough. I think there are a lot of people who enjoy my music, and for that I'm so thankful, for that I keep going, but I think the next time I do an album it'll be different. I want to give it one last try before I maybe retire music."
Fellow collaborator Cardi B found out about Gomez's exchange with the fashion magazine and stated on Twitter that she doesn't believe she should consider retiring. After many rumors that occurred after the interview, Gomez has decided to set the record straight about her music career. Keep reading to find out what she said.
Selena Gomez doesn't think she'll ever quit music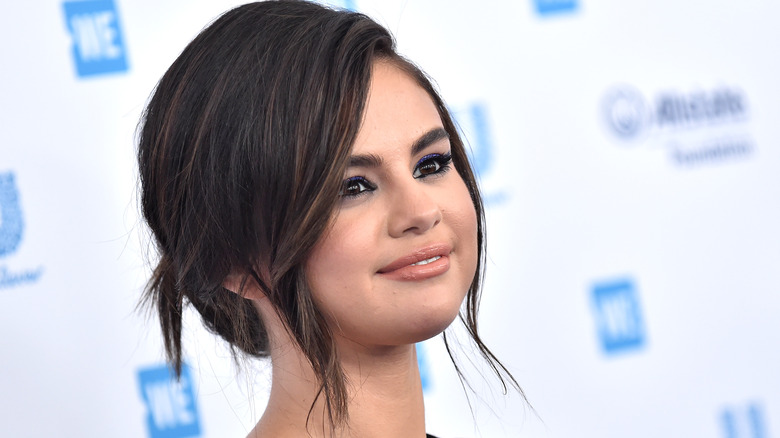 DFree/Shutterstock
Despite her previous words and the rumors about her quitting music, Selena Gomez is taking back what she said. After all, a woman can change her mind. In an August 19 interview with Elle, the "Lose You To Love Me" chart-topper is giving fans hope that they will be able to expect more albums from her. "I don't think I'll ever quit making music," the singer stated, adding that it's hard to get so personal. "I'm not saying I want a Grammy. I just feel like I'm doing the best I can, and it's all about me," she explained about her music. "Sometimes, that can really get to me. ... You're pouring yourself out."
Earlier this year, Gomez dropped her first-ever Spanish-language EP, "Revelación," which saw her teaming up with the likes of Rauw Alejandro and DJ Snake. During the creative process, she explained how it was more of a challenge to make compared to her previous projects. "I made sure that I didn't look like a fool," Gomez admitted. "I focused so hard on making sure that the language I was speaking, and the way I was speaking it, was authentic. I wanted it to exude love — to talk about pain, but in a way that was confident. There is a song about girls saying goodbye to things that aren't good for us."