Angelina Jolie And Brad Pitt Got Tattoos Before Breakup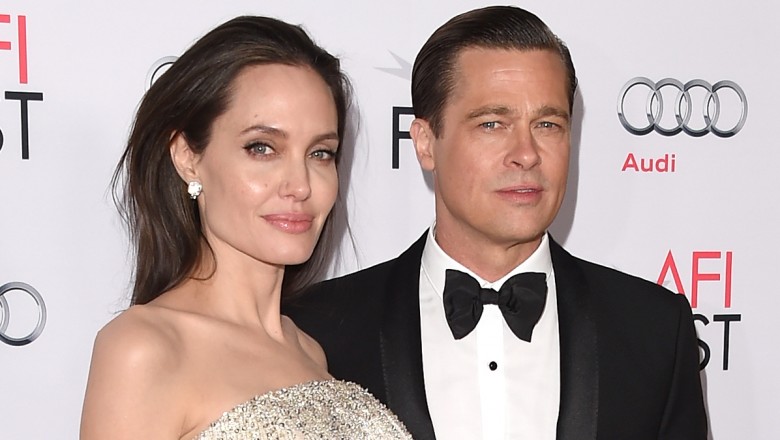 Getty Images
Yikes. Angelina Jolie and Brad Pitt reportedly got inked just a few months before their split.
According to Entertainment Tonight, the famous pair got tattooed together in Thailand in February 2016 during a break from Jolie's directorial project First They Killed My Father (2017). A former monk, named Ajarn noo Kanpai, completed both of their tattoos, with Jolie receiving three "magical" Sak Yant images on her back. Pitt also reportedly had a Buddhist symbol tattooed on the left side of his stomach.
BBC reports that the process involved the use of an ancient Thai handheld method, which utilized a number of steel rods that were attached to a surgical needle. Apparently, while this procedure is more painful than, say, going to your local tattoo parlor, it is supposed to be more accurate than the typical tattoo gun.
But Jolie, 41, and Pitt, 53, went one step further with their commemmorative tattoos–the pair used the same ink "to symbolically bind them as husband and wife."
Unfortunately, we all know how that went.
Jolie and Pitt announced their divorce in September 2016, citing "irreconcilable differences" as reason for their separation. Rumors have since circulated that their breakup was due to a number of factors like cheating, drug addiction, and differing parenting styles–not to mention that alleged fight between Pitt and the couple's 15-year-old son Maddox.
At least, Jolie and Pitt can have their tattoos removed or covered up. The Maleficent (2014) actress's done it before, covering ex-husband Billy Bob Thornton's name with the coordinates of her children's birthplaces. We're sure the former couple will think of something creative.