The Real Reason Fans Think Ken Jennings Will Be The New Jeopardy! Host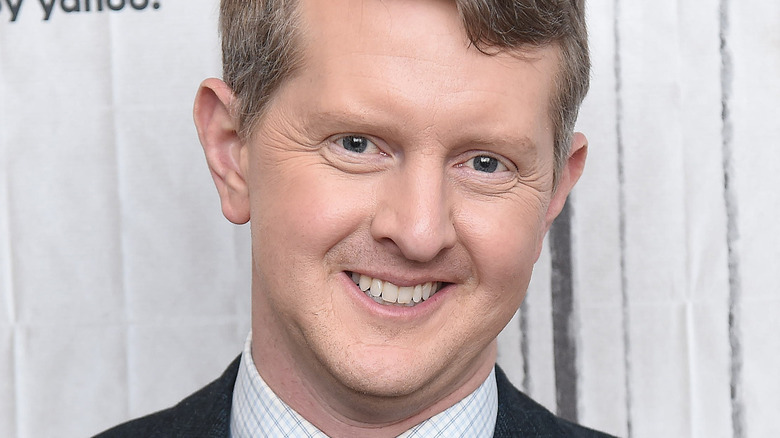 Gary Gershoff/Getty Images
Just when we thought the whole "Jeopardy!" saga was over, an article published in The Ringer revealed even more damning information about host Mike Richards, which, aside from the ugly allegations about him, perhaps prompted him to step down. In a staff memo, as The New York Times reported on August 20, Richards wrote that it's now "clear that moving forward as host would be too much of a distraction for our fans and not the right move for the show." But back to what The Ringer had to say.
According to the outlet, "[Ken] Jennings taped six weeks of episodes before a minor conflict with an upcoming tape day emerged." Insiders say they were able to work around the conflict, only for Richards to "insist on hosting instead. ... Richards blamed COVID-19 for the change and exaggerated the nature of Jennings's conflict." Oy. 
So now the search for Alex Trebek's replacement has started up all over again and, predictably, fans have opinions. There is the LeVar Burton camp, of course, as well as those who feel like CNN host Laura Coates was slighted. And there are also fans who are all but certain that "Jeopardy!" legend Jennings is destined to take the job. "Congratulations to Ken Jennings," one person tweeted in response to the news. Another just wrote, "Bring in Ken Jennings!" And it turns out that fans have a pretty good reason to assume this. In fact, he may have previously been tapped by Trebek. 
Even staff thought Ken Jennings would take over on 'Jeopardy!'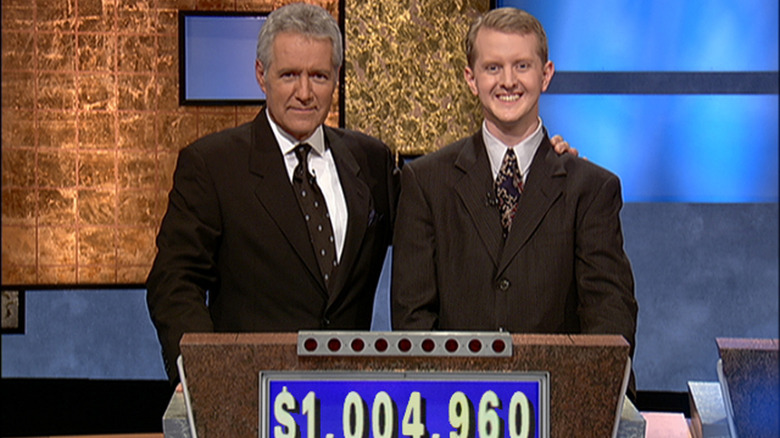 Getty Images/Getty Images
According to The Ringer, not only was Ken Jennings slighted by Mike Richards, who insisted on subbing in for the star after a "minor conflict" arose, but "Jeopardy!" staff had always assumed it was going to be Jennings, especially considering that he'd been brought on as a consultant for the show. "Employees were blindsided by Sony's announcement" to bring Richards on in the first place," as The Ringer wrote, and many staff members found him "exclusionary and dismissive of longtime show employees — as well as someone who wasn't shy about wanting to move in front of the camera." "When I worked there, it [Richards wanting screen time] just seemed to be something everyone knew," an employee told the outlet.
Not only that but, according to The New York Times, Trebek left Jennings a pair of his own cufflinks in his dressing room for his first day as guest host, along with a note from his wife. According to NYT, "the cuff links validated their assumption that Mr. Jennings ... had been Mr. Trebek's preferred successor." As one Twitter user observed, "Trebek left the man a pair of his cuff links, do you understand the symbolic power of that, just give him the job." 
That seems reasonable to us!