Who Is Justin Long's Brother, Christian Long?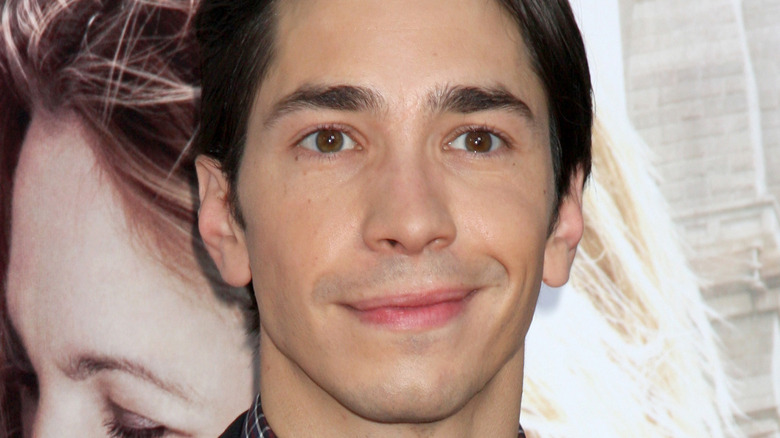 Kathy Hutchins/Shutterstock
If you're a fan of actor Justin Long and like to keep up-to-date on what he's up to today, then you'll likely know that he's been busy with shows such as "F Is for Family" and "Drunk History," as well as more projects than you could likely imagine, according to IMDb. Of course, that comes after appearing in various films over the years, like 1999's "Galaxy Quest," 2004's "Dodgeball: A True Underdog Story," and 2007's "Live Free or Die Hard."
Granted, there's also a chance that you're interested in the personal side of Justin's life. That's likely because of the fact that his relationship history involves dating other famous figures like Amanda Seyfried, Kaitlin Doubleday, and Drew Barrymore.
Yep, there's no doubt that Justin is a notable celebrity who has made his name in Hollywood. However, did you know that he has a younger brother? Indeed, his name is Christian Long, and you'll definitely be interested to find out who he is and what the relationship is like between these two particular siblings.
Justin and Christian Long are supportive siblings and professional partners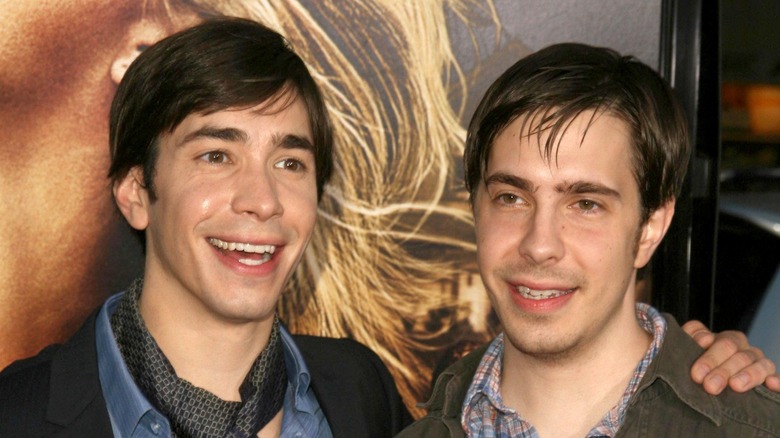 s_bukley/Shutterstock
Justin Long may be the most famous member of his family, however, his brother, Christian Long, is also in show business. According to IMDb, Christian is an actor, writer, and producer who worked on films like 2011's "Hop" as a production assistant as well as serving as a producer for 2013's "A Case of You," which starred Justin. The two also worked together on another film, which prompted Christian to take to Instagram in March 2020 to share a photo of himself and his brother, writing, "We just wrapped 'Lady Of The Manor!' @justinlong and I could not feel more proud to have written and directed this special movie."
Beyond that, the Long brothers also host a podcast together. Titled "Life is Short with Justin Long," the project's description sees the star asking its listeners some direct and deep questions. "Is it just me or is time flying by? How do we make the most out of our short time here on Earth? That's what we're here to find out," he tells potential fans of the pod. He adds, "My brother Christian is on hand each episode to keep me honest, and occasionally remind me about some of the embarrassing things I've done over the years."
Along with keeping his brother in line, Christian is someone who clearly sticks by his sibling. In fact, these two went through something together that could have ended up being a serious situation.
Justin and Christian Long faced a problem with coronavirus testing
Mike Coppola/Getty Images
In March 2020, Justin Long revealed that he was just one of many stars who had contracted the coronavirus. At least, he was convinced that both he and his brother, Christian Long, had contracted the pandemic-sparking virus from Christian's girlfriend, Maggie, who had been away for work. However, something was standing in the way of them confirming the diagnosis.
On a "Life is Short with Justin Long" podcast episode called "Quarantine Check-In #1," Christian explained, "We're not just being paranoid." Indeed, there were some rather telling signs like "achiness, nausea, headaches," and a "tightness in the chest."
However, although they were showing coronavirus-like symptoms, they weren't able to get a test, or, in turn, a diagnosis — because they were not high-risk enough. One brother explained, "As many of you may know, at this point, you have to be in a high-risk group, which is older people and people with compromised immune systems, or it has to be further along in your system and severe enough in your system." Although they couldn't be 100% sure about having the coronavirus, they still weren't willing to take any chances around their older parents and possibly spark a seriously dangerous situation. That's why they were sticking to quarantine which was surely the best idea. Again, these are two brothers who truly seem to care about family.