Which One Of Her Children Would Kris Jenner Call In A Crisis?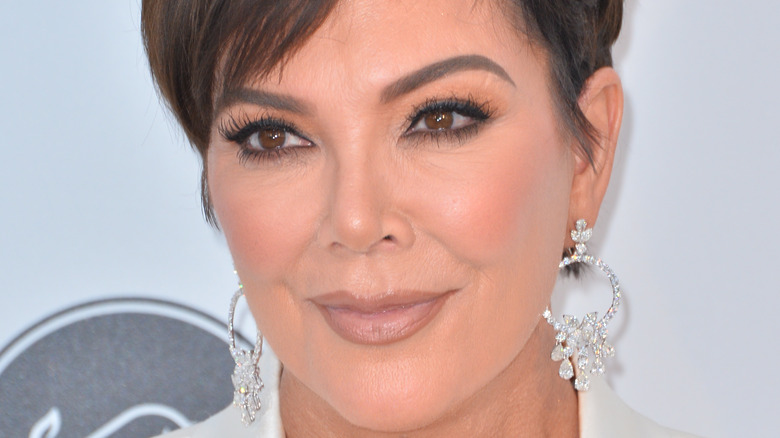 Featureflash Photo Agency/Shutterstock
Kris Jenner is someone who has dealt with plenty of critical moments in her life, including her divorce from Caitlyn Jenner, the marriages, separations, and divorces of her children, and of course, any time any one of her family members ends up in the headlines for the wrong reasons.
Plus, she's experienced some pretty low moments throughout her career both on and off camera. She's overshared some rather intimate details about her life on her family's reality show, "Keeping Up With The Kardashians," went coffin shopping during an episode in 2012, and according to what some critics think, even competes with her daughters for attention, per The Talko. She's also had to deal with difficult headlines when her now-ex-son-in-law Kanye West made some very damning allegations against her daughter Kim Kardashian, or when the family dealt with Scott Disick's stint in rehab. If that weren't enough, a day doesn't go by that someone in Kris' family isn't the subject of some kind of rumor.
And while Kris does her best to keep her head held up high, there are moments in which she probably wishes she had a crisis manager on hand. Luckily, there's one person in her family that she calls whenever there's an emergency — both personally and professionally. Keep scrolling down to find out who it is.
The one daughter who always has Kris' back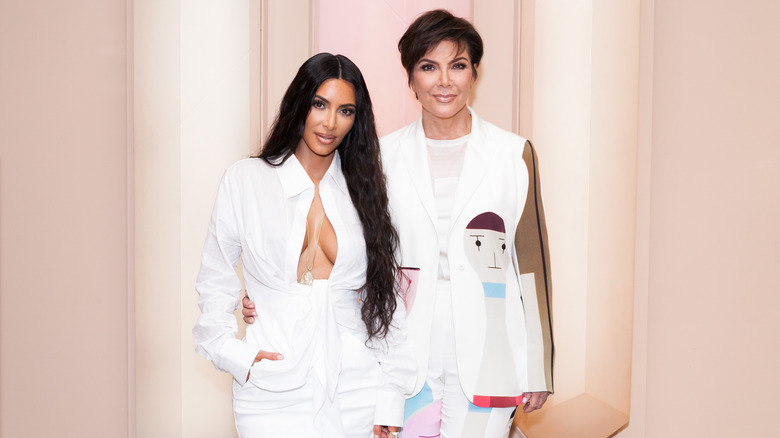 Presley Ann/Getty Images
While Kris Jenner often looks like she's got everything under control, there are times in her life in which she needs a little reassurance to make sure everything's going to be alright. The reality star told the Wall Street Journal that in times of need, she picks up the phone and calls her daughter Kim, the seconds oldest of the Kardashian-Jenners, especially when the going gets rough.
"Kim would be my girl," Kris replied when asked about the one person in her life that she reaches out to during a moment of crisis. "She's always all of our go-to whenever anything happens, because she's so calm and she's the one who really thinks things through. Kim is your girl."
That shouldn't come as a surprise to anyone, seeing how this isn't the first time that Kris has praised her daughter for her ability to remain focused during the most challenging of times. In an interview with CR Fashion Book, Kris said (via the Daily Mail): "Kim is an extremely emotional person who's so full of love and affection for me and for her kids and her husband and her sisters and brother. But she's strong and calm in the midst of a storm. She's like the one we all run to asking, 'What the heck just happened?' I've learned a lot from her." Now, that's what you call some serious queen energy.
Kris Jenner's advice to her kids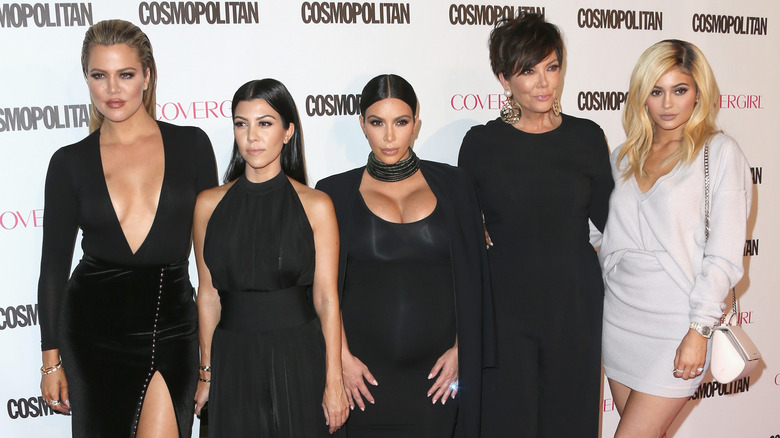 Frederick M. Brown/Getty Images
In addition to having Kim Kardashian on speed dial, Kris Jenner says she deals with her stress by waking up at 5 a.m. every morning to work out, and is so busy that she once admitted in an Instagram video, "I think if I go to sleep I'm working in my sleep." 
And despite all of the turbulent times she's gone through, Kris is not the kind of person who will let the worst of times get the best of her. While on the "InCharge with DVF podcast" (via E! Online), Kris said she gave this one piece of advice to her six children when it came to their critics: "I tell my kids don't get distracted by all the bulls*** and all the negativity and all the bad energy that can be sucked out of these social media platforms." She also advised, "Just go for the good. Stay true to who you and everything will fall into place."