The Truth About Teresa Giudice's Time In Prison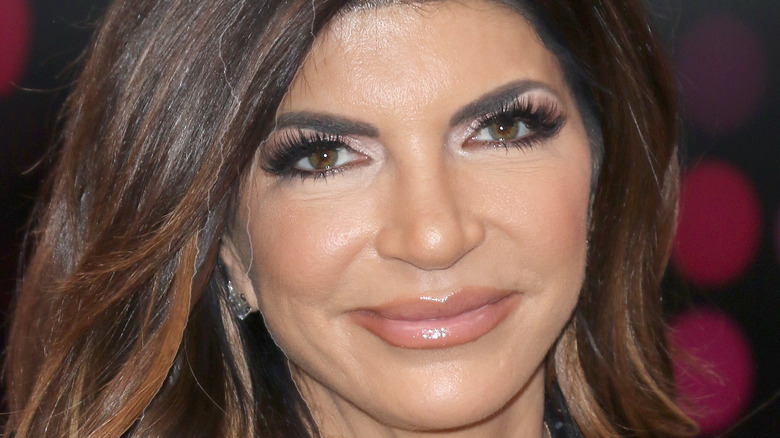 Jim Spellman/Getty Images
We may receive a commission on purchases made from links.
When Teresa Giudice completed her 11-month stint behind bars in 2015, per Today, life as she knew it had changed forever. The "Real Housewives of New Jersey" star served her time for mail, wire, and bankruptcy fraud. Her ex-husband, Joe Giudice, also served 41 months behind bars after Teresa, but the judge in their case staggered their sentences in order to allow at least one parent to stay home with the couple's four daughters at the time, according to E! News. She missed her family, her daughters, and the life she had before everything spun out of control.
But unlike some high-profile figures who have spent time in prison, Teresa's experience didn't feel like an extended vacation. She didn't spend her time behind bars the way Martha Stewart did. Martha stayed at the minimum security Alderson Federal Prison Camp in West Virginia, otherwise known as "Camp Cupcake." The reality star told ABC News in 2016 that her 11 months away from her family felt like "living in hell."
So, just how bad was Teresa's time in the slammer? Well, bad enough to convince her to live on the right side of the law for the rest of her life. Here's what you need to know.
Teresa Giudice's not-so-glamorous reality behind bars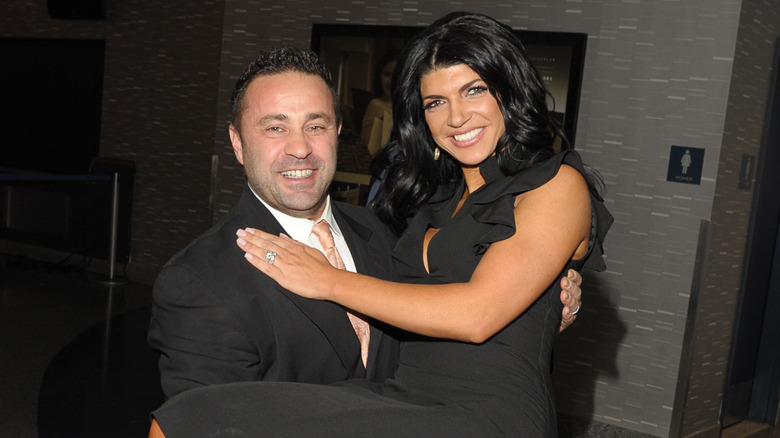 Dave Kotinsky/Getty Images
While locked up, Teresa Giudice didn't have a glam squad, she didn't have a comfortable bed to sleep in every night, and she certainly didn't have access to social media. Things were so bad for Teresa in prison that she had to use maxi pads to wipe off her makeup and as slippers on her feet. She was stripped from most things she would otherwise take for granted at home, but she didn't let the experience break her. In her 2016 memoir, "Turning the Tables: From Housewife to Inmate and Back Again," Teresa put it this way (via People): "I laughed the first time I wiped down the floor and my locker with a maxi pad. I couldn't help but think, if only everyone could see me now."
If that weren't enough, Teresa said that she witnessed steamy sex sessions between her roommates almost every night. "The ladies were getting it on so much that our room became known as the Boom Boom Room," she wrote, but added that she didn't take part in any conjugal visits with her husband, Joe Giudice. In fact, she told People that she didn't like having visitors at all, as she hated being in a room full of strangers.
And while that certainly sounds like a scene from Netflix's "Orange is The New Black," Teresa says her prison stint could have been a lot worse, but it wasn't, thanks to a few people.
Teresa Giudice's new definition of drama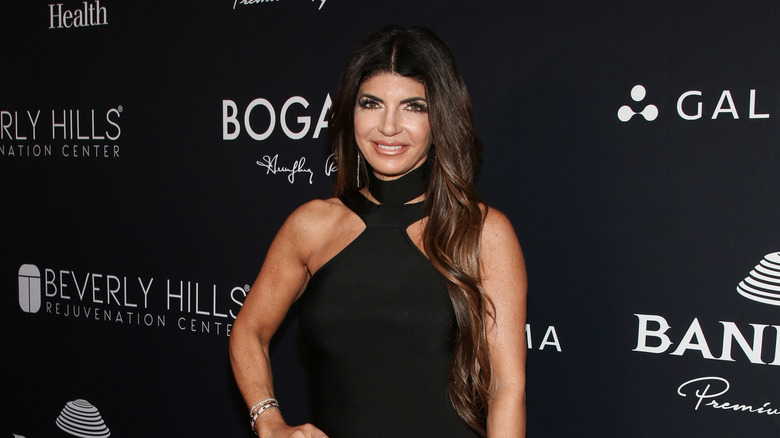 Paul Archuleta/Getty Images
Teresa Giudice wrote in her book that she and her fellow inmates often had celebrations, especially when it was someone's birthday or when one of the inmates left at the end of their sentence. Sure, it might have not been the same as her family gatherings with Joe Giudice and the girls, but it was something to look forward to. She also became close with some "wonderful women" with whom Teresa became good friends.
But Teresa did acknowledge that prison life made all of the bickering on "The Real Housewives of New Jersey" look like child's play. She told ABC News, "Let me tell you ... when you go to prison it's a whole different — there's a lot of drama. That's all there is, is drama. And I never lived with so many women in my life before. I mean that's all they — they thrive on drama. It was crazy to me."
It's no wonder the reality star no longer takes any of the attacks from her co-stars seriously anymore. Inside or outside of prison, fans would agree that Teresa was built to last.