How Tall Is Harry Styles?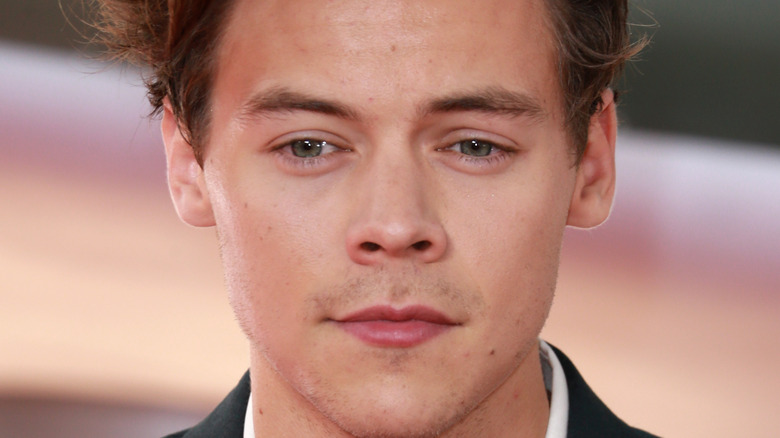 Cubankite/Shutterstock
Harry Styles is certainly famous for his career as a successful singer and (sometimes steamy) acting skills. However, he's also known for his captivating stage presence and incredibly stylish ways. Beyond that — and because of that — he's considered to be rather crush-worthy by many (many!) fans.
"Harry styles is the most unreal person have ever seen. He's gorgeous and so passionate about music and everything he does," one admirer wrote on Twitter. Another fan of the star tweeted about a few things that are apparently obvious, writing, "Water is wet, Earth is round, and Harry Styles is hot." Fair enough.
Frankly, Styles can stir up headlines with everything from his eyes — which science says are the most beautiful around, BTW — to his hair. Honestly, fans tend to "freak out" whenever his 'do starts trending. There are even some people who can't get enough of his hands. But have you ever wondered how tall he is? If so, keep reading because we have all of the details regarding this star's height.
Harry Styles might be taller than you realized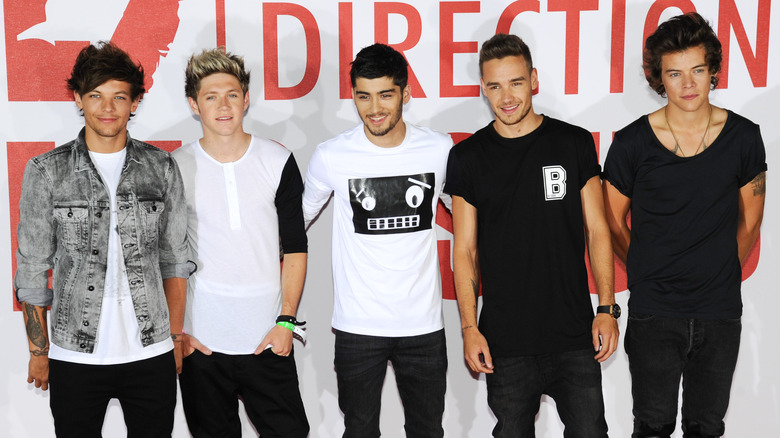 Featureflash Photo Agency/Shutterstock
If you were asked about Harry Styles' height, would you guess that he's on the shorter side or that he's unusually tall? Maybe you even assume that he's perfectly average. The truth is, according to his IMDb biography, he stands at 6 feet tall. That makes him a few inches taller than the U.S. average for men, which is 5 feet and 9 inches, according to Healthline. If you're curious, that also makes Styles the same height as other stars like David Beckham, Jamie Dornan, Benedict Cumberbatch, and Elle Macpherson, per Glamour. 
And how does his height compare to that of his former One Direction companions? Well, IMDb claims that Louis Tomlinson is 5 feet and not quite 8 inches tall, while Niall Horan does make it to that 5'8" mark. Zayn Malik is 5 feet and 9 inches, and Liam Payne is 5'10". Which, of course, means that the "Watermelon Sugar" singer is the tallest among the bunch. And, frankly, there's something that gives him an added boost.
Harry Styles' boots make him even taller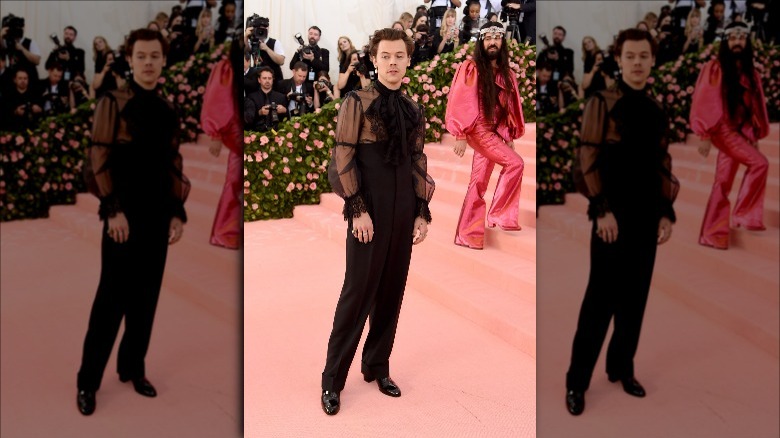 Jamie Mccarthy/Getty Images
Harry Styles is already on the taller side thanks to the fact that he is 6'. However, if you ever meet him in person and think that he seems even taller, there's a very good reason for that. He happens to be a star who loves to wear high-heeled boots.
As PopSugar points out, Styles owns a "shoe collection [that] is a bit extraordinary," and includes "everything, from a casual pair of white Converse high-tops to a pair of rainbow-embellished Gucci loafers." Granted, Vogue also explained that the star has gone through a "remarkable footwear evolution" over the years, which is surely why Teen Vogue notes that these days, Styles happens to be "devoted to Gucci, Saint Laurent, and Calvin Klein heeled boots." While each pair is "perfectly posh," they also tend to add an extra inch or two to his height. In that case, he could tower over his fans at around 6 feet and 2 inches. Yeah, that's tall!