The Number Of Times Kourtney Kardashian Has Tried To Fire Kris Jenner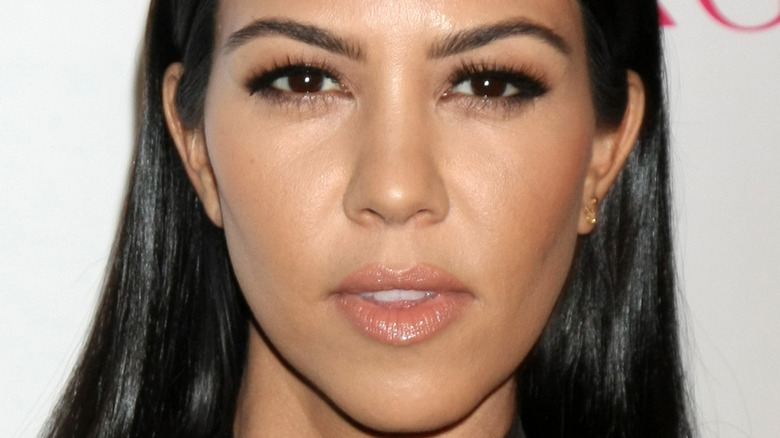 Kathy Hutchins/Shutterstock
Kris Jenner has been managing her kids careers and schedules for several years, which has been lucrative, stressful, rewarding, and just about every other emotion in between. According to Business Insider, Kris used to be a stay-at-home mom to her six kids, but when she married her second husband, she dipped her toe into the management world. The outlet reveals that Kris served as manager and publicist to Bruce Jenner — and that gig later translated into her taking on the same roles for her own children, each of whom has a successful career — from Rob Kardashian's sock line to Kendall Jenner's new tequila brand, Kris has been there through it all.
A 2015 article published by The New York Times titled "Where Would the Kardashians Be Without Kris Jenner?" tells you just about everything you need to know about how Kris helped her family build an empire. Back in 2007, it was Kris that arranged a meeting with Ryan Seacrest and pitched the idea of a reality show. "Keeping Up With the Kardashians" was born out of that meeting, netting the family millions of dollars, according to Showbiz Cheatsheet.
And while things have really fallen into place over the years, it's not always easy for the Kardashian-Jenners to work with their mom. In fact, Kris has had her fair share of disagreements and arguments with her kids, especially Kourtney Kardashian, who has tried to fire her mom several times! Keep reading to find out more.
Kourtney Kardashian has tried to fire her mother on more than one occasion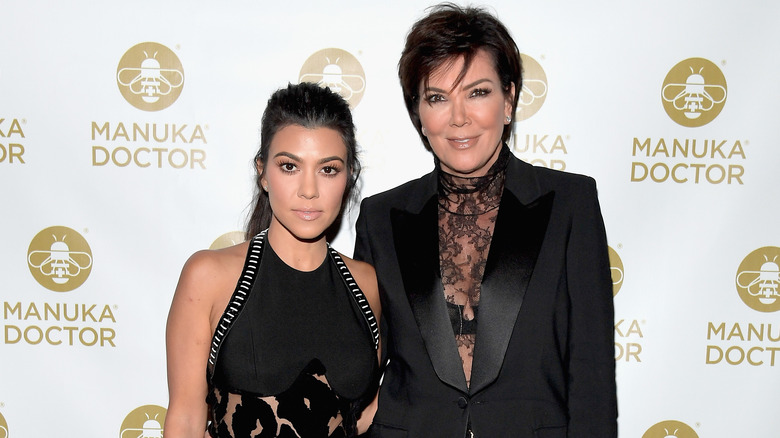 Charley Gallay/Getty Images
Earlier this year, Kris Jenner did an interview with WSJ Magazine's The One. In that interview, Kris revealed that she has butt heads with her daughter Kourtney Kardashian quite a bit over the years. The momager — a term coined by the Kardashian-Jenner family — was asked how many times her six kids have tried to fire her over the years. "Kourtney probably three or four times, and that's just a day," she said, according to People magazine. 
Kris also revealed that she's always been highly motivated to do the best she can for her kids because she's their mom, which has worked out well, for the most part. "First of all I think when it's your child you go over and above anything that would be required of you if you were just a proper person getting a typical paycheck. So I think for me I've got the advantage of just being totally dedicated to the kids and wanting the best for them and really going the extra mile and spending the extra time," Kris said (via People).
Believe it or not, this isn't the only time that Kris shared the difficulties that she has faced working for Kourtney in particular. During the "Keeping Up With the Kardashians" reunion with Andy Cohen that aired back in June, Kris admitted that Kourtney was the most difficult of her kids to work with.
Kourtney Kardashian admitted she is particular about the work that she chooses to do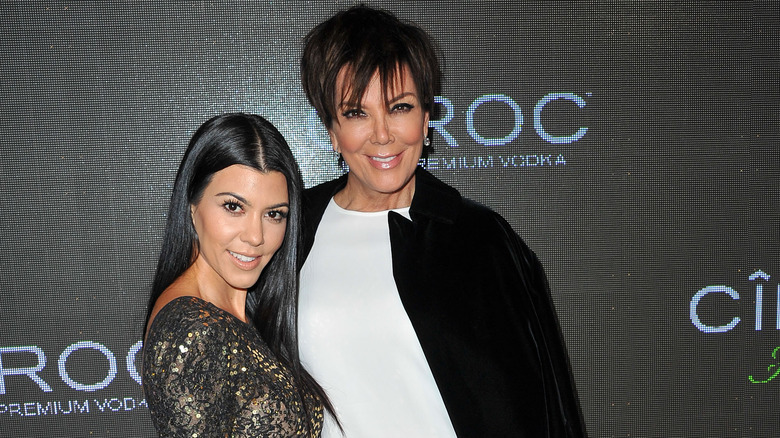 Allen Berezovsky/Getty Images
Kris Jenner didn't hesitate much when it came to telling Andy Cohen which one of her kids was the hardest to work with — and Kourtney didn't disagree. "I don't want to do things if it's not something I'm really into doing. My answer is no for most things and if it's gonna be yes, I want to know every detail of what I'm gonna be asked of," Kourtney said, sort of defending herself (via E! News).
It goes without question, of course, that Kris' kids love her and appreciate everything that she has done and continues to do for them, even if it's not always rainbows and butterflies. "Our mom works so hard and no one, especially at the beginning, did believe in us the way that our mom did. She really just knew that we can do all these things and my mom is giving us our careers, or helping us navigate through that and it's only fair that she gets paid for that," Khloe Kardashian told Andy, according to E! News.