Why Kris Jenner Really Started Keeping Up With The Kardashians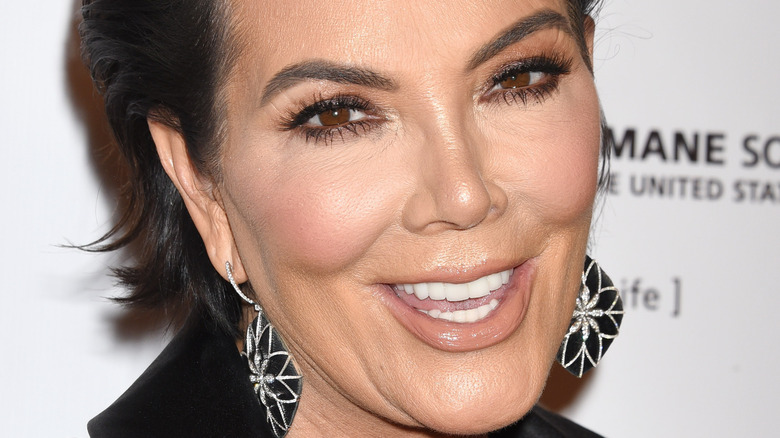 Ga Fullner/Shutterstock
Back in 2007, Kris Jenner arranged a meeting with Ryan Seacrest to discuss the possibility of putting her family on television, according to BuzzFeed News. During an episode of "Live! With Kelly and Ryan," that aired in September 2020, Seacrest revealed how "Keeping Up With the Kardashians" came to be. "[Kris Jenner] was looking to do a show with the family. We met and I remember they were going to do a barbecue at their house. She said, 'Why don't you send a camera up and shoot this barbecue?'" he told Kelly Ripa on air. Seacrest sent his team to Best Buy to purchase a camera, and the footage that they shot had "all of the ingredients to make a great show," he said. Weeks later, one of the most popular reality shows of all time was born.
"Keeping Up With the Kardashians" aired on E! for 20 seasons. In 2020, the family announced their decision to close that book. Kim Kardashian made the official announcement on Instagram, thanking fans for their support along the way. "After what will be 14 years, 20 seasons, hundreds of episodes and numerous spin-off shows, we are beyond grateful to all of you who've watched us for all of these years," Kim's caption read, in part.
The Kardashian-Jenner family had 14 incredible years of success with their show, but what some fans don't realize, however, is that Kris had a very specific reason for wanting to launch a reality television series with her family. Keep reading to find out what that was.
Kris Jenner thought reality television would help gain publicity for her daughters' clothing stores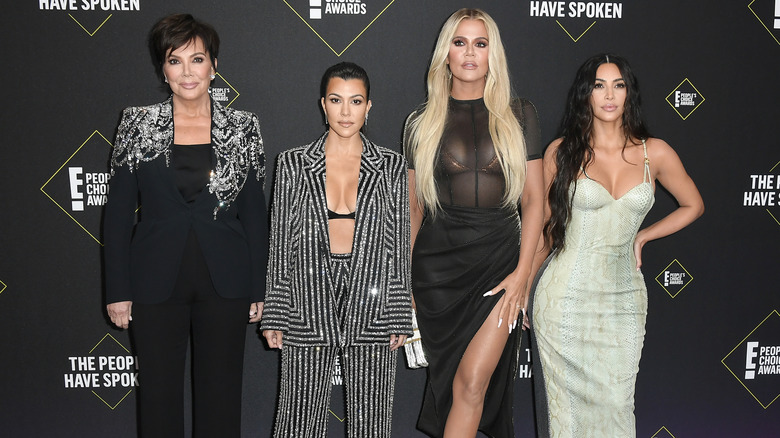 Frazer Harrison/Getty Images
Kris Jenner's kids, namely her three oldest daughters, Kourtney Kardashian, Kim Kardashian, and Khloe Kardashian, were dabbling in fashion in the 2000s. The ladies had opened up a boutique store called Dash and a children's clothing store called Smooch. In an effort to push these endeavors forward, Kris thought that a reality show would be a great way to get exposure — and that's ultimately why she pitched the idea of a reality show to Ryan Seacrest. Kris revealed this during a 2014 interview with Giuliana Rancic, according to E! News.
Of course, no one could have predicted that "Keeping Up With the Kardashians" would have such wild success, making the family even more money that their clothing stores ever would. These days, Dash and Smooch no longer exist. In 2018, Kim announced that she and her sisters decided to close Dash, according to ABC News. Smooch, which was owned by Kourtney, closed years before, according to Life & Style. And while those lines may not have had staying power, the Kardashians are doing just fine in the fashion department; Kim launched SKIMS in September 2019, while Khloe is behind the brand Good American, which was started in 2016, according to Forbes.
'Keeping Up With the Kardashians' gave Kris Jenner's kids tons of opportunities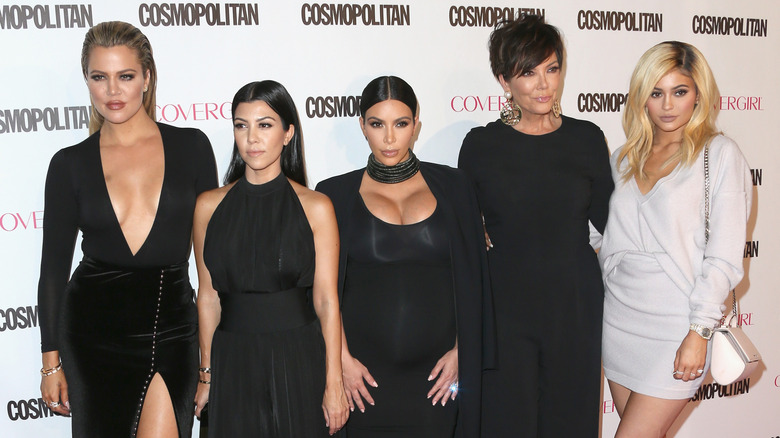 Frederick M. Brown/Getty Images
Although Kris Jenner's original plan to promote Dash and Smooch didn't exactly work out, the show brought the whole family plenty of opportunities over the years. Each one of Kris' kids has started a business that may have not been possible if their reality show hadn't happened. While Khloe Kardashian continues to develop her Good American brand, and Kim Kardashian has SKIMS and KKW Beauty (and a fragrance line) to keep her busy, their siblings have also cashed in on their popularity. For example, Kourtney Kardashian has a modern lifestyle blog and app called Poosh, while her brother, Rob Kardashian has a sock line called Arthur George.
Kylie Jenner became a billionaire at the age of 21, according to Forbes. She has a makeup and skincare line that does extremely well — and all started with a couple of lip kits! Kylie's sister, Kendall Jenner, is a model who has collaborated with several high-end brands, including Givenchy, Chanel, and Fendi, according to ScreenRant. In 2021, Kendall launched her own tequila called 818 — which is an area code in Kendall's home city of Los Angeles.
Suffice it to say, Kris' instincts of getting her family on a reality show has really paid off!