Why Selling The KUWTK House Made Kris Jenner Emotional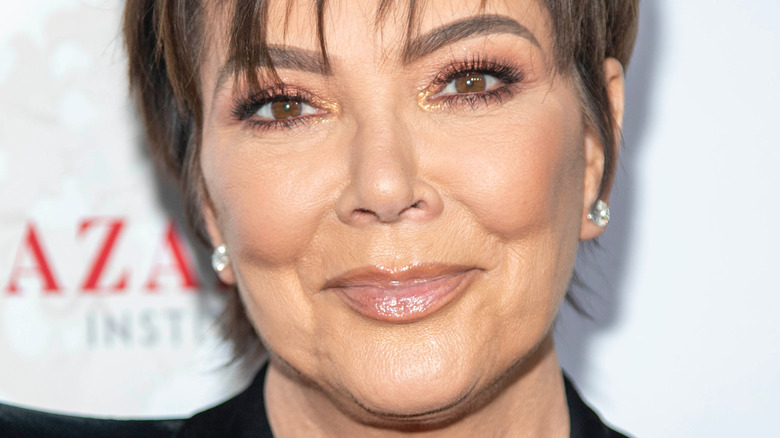 Eugene Powers/Shutterstock
Kris Jenner bought a home in Hidden Hills, California, back in 2010, three years into filming "Keeping Up With The Kardashians," according to Love Property. Over the next several years, Kris and her family made lasting memories inside the home, and many scenes of their reality show were filmed there as well. From the black and white checkered floors, to the rounded staircases, just about any fan could point out the matriarch's humble abode in photos. The house was a place where Kris hosted some of the most lavish Christmas parties, where her grandchildren would come to visit, and where she shared so many ups and downs with her family.
That said, one could probably imagine just how emotional Kris was when it came time for her to sell the property — which she decided to do back in December 2020, according to People magazine. While looking for a new property, Kris went back to her old house for some comfort. "I sold my house and I'm trying to figure out what to do while we're looking for a new one. And what better place to come stay than my old house? I can't think of a better place to come and just feel really comfortable while all this change is going on around us," she said on an episode of "Keeping Up With The Kardashians" (via YouTube). Kris also shared why selling her house was super emotional for her. Keep reading to find out what she had to say.
Kris Jenner purchased property with Khloe Kardashian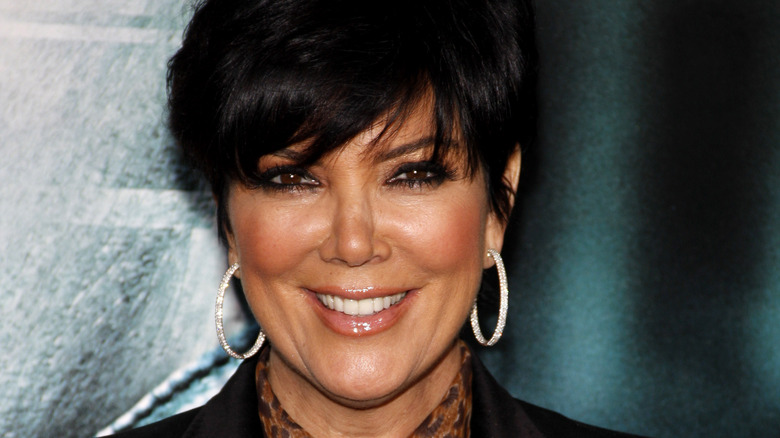 Tinseltown/Shutterstock
Moving out of a house that you love is hard, but moving out of a house where you watched your family grow and change is even harder — and that's the main reason that Kris Jenner had such a hard time when she moved. On an episode of "Keeping Up With the Kardashians," Kris revealed that selling her house at the same time that her family's reality show was coming to an end was "symbolic," and that made her tear up. "It definitely feels like right back where we started in a certain way because we spent so much time in this house filming. So it feels symbolic. We're at the end of the journey," Kris said (via YouTube).
Kris explained that the home that she lived in for 10 years was "where [her] heart is." "I know all the little nooks and crannies. I know all the little noises. I know every creak on the steps. The black-and-white checkered floors, the white countertops, and the La Cornue stove. I know how the door opens and closes in the middle of the night. And this is my home base. I feel good here," she explained on "Keeping Up With the Kardashians." 
Kris has since decided to move in next door to her daughter Khloe Kardashian, according to The Hollywood Reporter. The two women paid a collective $37 million for "side-by-side" mansions located in the Hidden Hills.
Kris Jenner's new home could be featured on her family's new reality show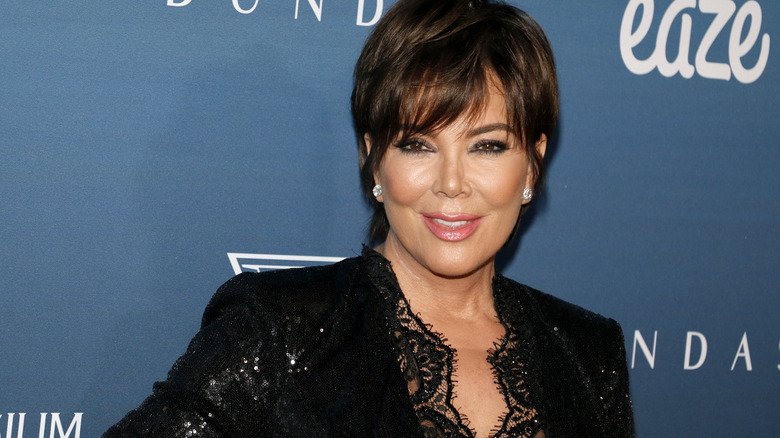 Tinseltown/Shutterstock
Kris Jenner's property journey seems to be mirroring her life on reality television; not only did she move out of her Hidden Hills home at the end of 2020, the same year that "Keeping Up With the Kardashians" ended, but she will also be moving into her new, custom-built home around the same time her family's new reality show finds its footing on Hulu. Although their time with E! might be over, it seems the Kardashian-Jenner family have a lot more to give.
"This is the next chapter," Kris said during the Disney Upfronts in May 2021, according to Deadline. "In the new show, you'll see us evolving as a family, fans want us to be who we are and since moment one, they've been emotionally invested in our show just like we are. The fans will love seeing us continue the journey. I can't say much about what's coming but spoiler, we're going to look fabulous and everyone's going to watch," she added. 
No word on whether or not filming will take place in her new home, but we can't imagine it wouldn't be. It will soon be time for the Kardashian-Jenner's to make some new memories. Although the filming schedule is unclear, IndieWire reports that the Kardashian's new show will premiere sometime in late 2021.