Inside Reverend Jesse Jackson And His Wife's COVID Diagnosis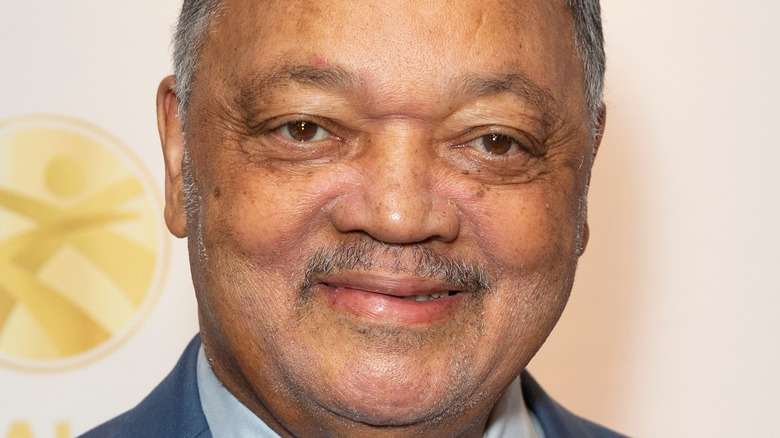 lev radin/Shutterstock
Given the rapid spread of the Delta variant, which the CDC has found to be "more than 2x as contagious as previous variants," it should not come as a huge surprise that more and more high-profile names are contracting COVID-19. From Pink to Wiz Khalifa, the virus is impacting stars' lives on a number of levels, and sadly, the number of celebrities who have died due to the pandemic keeps growing.
The latest celebrity to contract the disease is civil rights legend, Rev. Jesse Jackson. A two-time Democratic presidential candidate, per History, Jackson worked closely with Martin Luther King Jr. and was deeply ingrained in the battle for civil rights in the decades that followed. In 1996, he founded the Rainbow PUSH Coalition with the mission to "to protect, defend, and gain civil rights by leveling the economic and educational playing fields," as well as to "promote peace and justice around the world." He's done just that, and in 2000, Jackson was awarded the Presidential Medal of Freedom by Bill Clinton who praised his "keen intellect and loving heart," per ABC.
Now, he's been diagnosed with COVID-19 following a mounting number of health issues in recent years. Here's what we know about his diagnosis so far.
What we know about Rev. Jesse Jackson's battle with COVID-19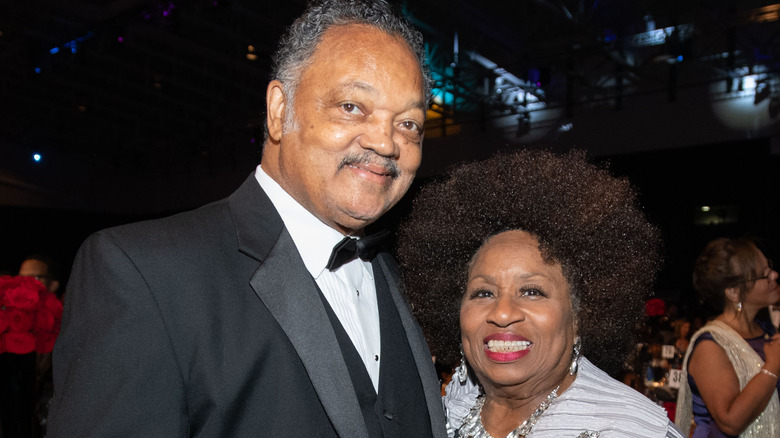 Earl Gibson Iii/Getty Images
On August 21, Rev. Jesse Jackson and his wife, Jacqueline, were hospitalized after they both tested positive for COVID-19, according to CNN. While the full extent of their condition is still unknown, a spokesperson for the Rainbow PUSH Coalition said in a statement that "doctors are currently monitoring the condition of both." They also added that "anyone who has been around either of them for the last five or six days should follow the CDC guidelines."
Both the 79-year-old reverend and his 77-year-old wife were admitted to Northwestern Memorial Hospital in Chicago and, the statement added that although "there are no further updates at this time, we will provide updates as they become available." As Daily News reports, Jackson and his wife have both been fully vaccinated against COVID, which places them on the growing list of breakthrough cases.
The diagnosis comes just six months after the civil rights leader underwent "successful" surgery in February, per People, following "abdominal discomfort." Before that, in November 2017, he was diagnosed with Parkinson's disease. Jackson said at the time that he had noticed but ignored symptoms three years prior, per NPR, noting that the disease "bested my father." What's more, he confessed that "recognition of the effects of this disease on me has been painful, and I have been slow to grasp the gravity of it."