Why Prince Harry's Choice Of Transportation Is Raising Eyebrows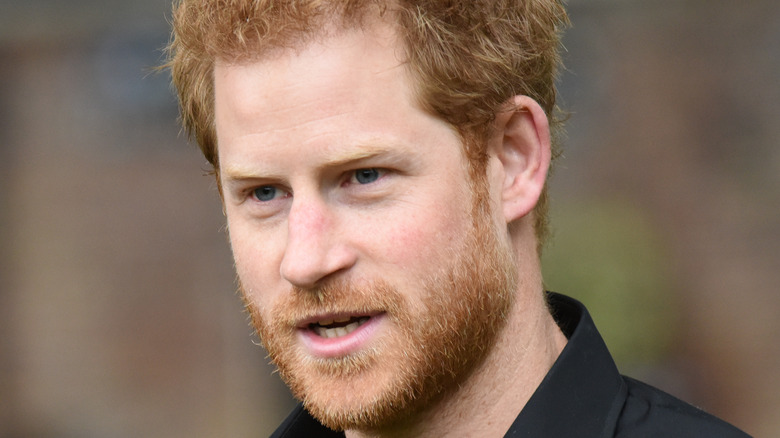 Bart Lenoir/Shutterstock
Prince Harry made an unexpected appearance at a polo match on August 19, where he played for the first time in several years, as reported by People. The Duke of Sussex flew from his home in Santa Barbara, California, to Aspen for the charity event, leaving wife Meghan Markle home with the kiddos, Archie, 2, and Lilibet, 2.5 months. Harry's team, Sentebale, played in a tournament against the Royal Salute Team and U.S. Polo Assn. Team. He proudly scored two goals during the match and helped his team win 3-0 against their opponents, proving a few years out of the saddle didn't set him back much.
The Duke is co-founder of Sentebale, which was brought into existence back in 2006 to aid children in Lesotho, Botswana, and Malawi who suffer from HIV, making it just one of the prince's many charity projects. The proceeds from the tournaments are directed to the charity. In a statement, Harry said (per People), "The Sentebale Polo Cup is critical to securing the funds needed to advance this important mission, and I'm thrilled to be able to support Sentebale ... through a separate charitable donation."
Although the polo match proved to be successful for Prince Harry in bringing in more funds to help children, he didn't escape the event unscathed. In fact, Harry attracted plenty of public disapproval regarding the means of transportation that he chose for the trip. Keep reading to find out what it was and why public opinion was unfavorable.
Prince Harry was accused of being 'enormously hypocritical'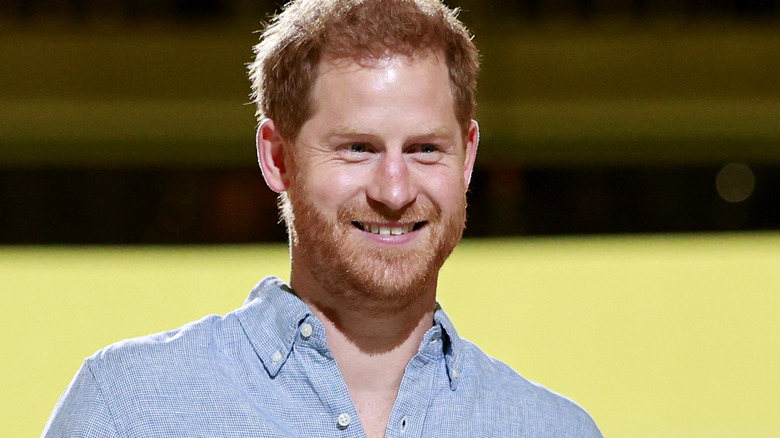 Emma Mcintyre/Getty Images
Prince Harry hopped aboard a private jet to travel from the polo match in Aspen to his home in California, according to the New York Post. While the royals (or ex-royal in this case) are known for securing private modes of transportation, Harry's decision to book a private jet was seen as "hypocritical," given his passion for speaking out against climate change. Royal author Tom Quinn described the issue to The Sun. "This appears to be enormously hypocritical, given all his talk about climate change," Quinn said. "Harry seems to see himself as someone who guides the rest of the world and that his own behaviour isn't relevant. It is a huge blind spot."
During a visit to Chobe National Park in September 2019, Harry condemned world leaders for not taking action against climate change, reported Harper's Bazaar. "It's a race against time and one which we are losing," he said, adding, "I think the most troubling part of it is that I don't believe there is anybody in this world that can deny science ... Science and facts ... [are] only getting stronger and stronger."
According to Transport & Environment, a one-hour flight in a private jet causes nearly two tons of CO2 to be released into the atmosphere. Additionally, studies have shown that compared to commercial flights, private jets release 5 to 14 times more CO2 per person, which is a shocking difference, especially for someone championing against climate change.