What Has John Travolta Said About Kelly Preston's Death?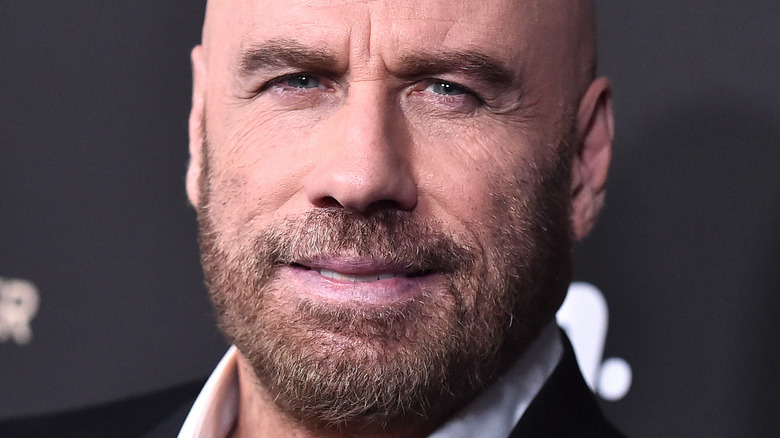 DFree/Shutterstock
John Travolta revealed that his 10-year-old son was afraid he, too, would die following Kelly Preston's death. Travolta opened up about the deep and meaningful conversation he had with son Ben on the latest episode of Kevin Hart's talk show, "Hart to Heart." "He said to me once, 'Because mom passed away, I'm afraid you're going to,'" Travolta began. Preston, 57, died July 12, 2020 after a two-year breast cancer battle. A statement released shortly after her death said that, while she had been "undergoing medical treatment for some time," she made the decision to keep her condition "private," per news.com.au. Travolta also shared his own words on Instagram, writing that he will be "forever grateful" for all the medical staff who treated his "beautiful wife" and for the support of family and friends. "She fought a courageous fight with the love and support of so many."
While Travolta took some time out for his family following Preston's death, he has continued to honor her on social media. He sweetly uploaded a video of him dancing with 21-year-old daughter Ella "in memory of mommy," shared an image of his wedding to Preston back in 1991, and wrote a touching tribute for her on Mother's Day. The "Grease" actor also chatted candidly about his experiences with grief to Esquire Spain back in April. "The first thing you should do when you experience grief is to go to a place where you can mourn, without any interference," Travolta added, per TODAY. "If I die tomorrow, the last thing I want to see is that everyone around is sunk."
John Travolta had an honest conversation about death with his 10-year-old son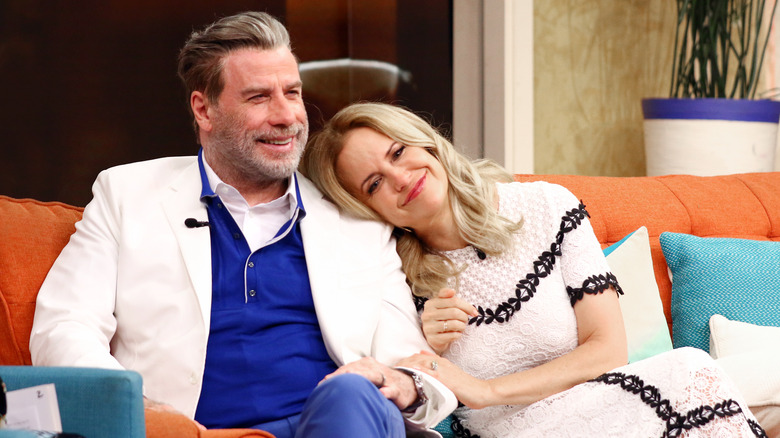 Alexander Tamargo/Getty Images
John Travolta told his young son Ben the "truth" about death after Kelly Preston died. Travolta explained on "Hart to Heart" how important it was for him to be honest with Ben about him and Preston's differing circumstances. "'Ben, you always love the truth and I'm going to tell you the truth about life. Nobody knows when they're going to go, when they're gonna stay," Travolta recalled to host Kevin Hart. "Your brother [Jett] left at 16. Too young. Your mother left at 57. That was too young. But who's to say? I could die tomorrow. You could. Anybody can," he added. "So let's look at it like it's part of life. You don't know exactly. You just do your best at trying to live the longest you can."
Travolta also said his son asked him what it was like to be in his 60s, to which the "Saturday Night Fever" actor said he feels "eternally 21," per news.com.au. He also reassured Ben he'll be around for a while. "He said, 'Don't you think you have 30 more years in your life to live?' I said, 'Yeah, I do. I have at least 30 more years.' He said, 'What's wrong with that?' This is a 10-year-old telling me that! It changed my viewpoint." While reflecting on his hopes for the next 30 years, Travolta told Hart: "I want to leave this world with them doing great, and they already are. That's my main thing, is to pay it forward to them," per TODAY.
The Travolta family also dealt with grief following the death of son Jett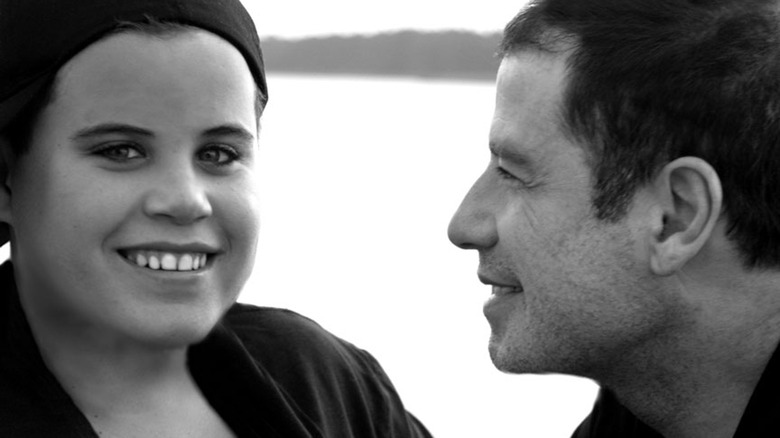 Tim Boyles/Getty Images
John Travolta and Kelly Preston tragically lost their first-born son Jett while holidaying in the Bahamas. Jett, who had autism, died in January 2009 "after suffering a seizure when he hit his head on a bathtub," per news.com.au. He was just 16 years old. On April 14, the actor shared a heartwarming post to Instagram on what would have been Jett's 29th birthday. "Happy birthday my beautiful Jetty. I love you." Travolta's 21-year-old daughter Ella also shared her own sweet image of her and Jett as children. Ben, however, was born after his big brother's death in November 2010. Travolta told People in 2011 that he and Preston tried to conceive for three years before their little "miracle" came along. Travolta was 56 and Preston was 48 when Ben was born. "He's given the house a renewed spirit and purpose." 
TODAY reports that both Ben and Ella want to follow in their parents footsteps and work in showbiz. Ella is currently filming her first big screen role in Budapest, playing the lead in an "Alice in Wonderland" adaptation called "Get Lost" per HELLO! Travolta recently posted on social media a behind-the-scenes image of Ella, writing he's "a very proud dad." No doubt, he's giving her some pointers ... just like when he showed off his "Grease" dance-moves with her during the Super Bowl!