John Travolta And Daughter Ella Recreate Famous Grease Dance Scene For Super Bowl Commercial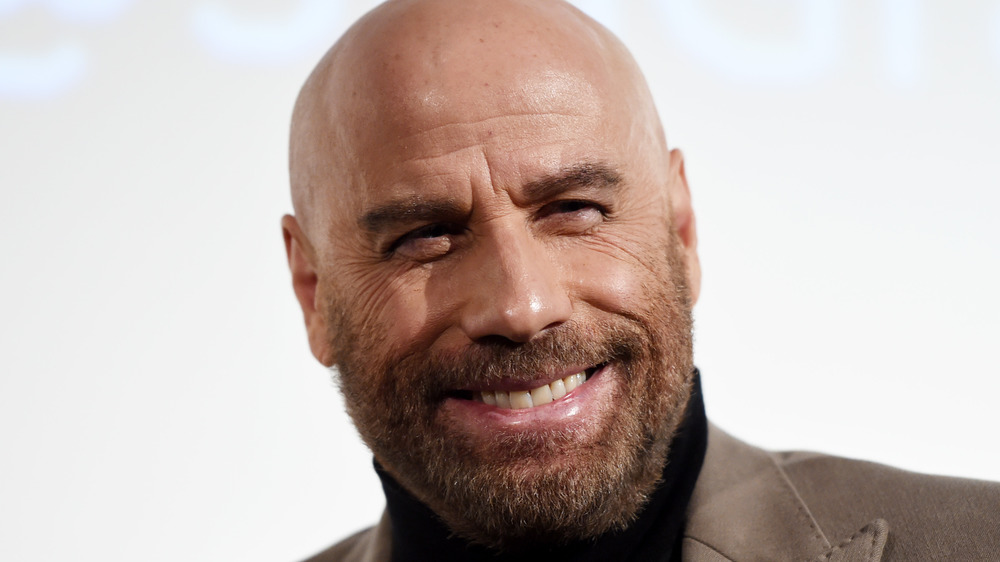 Amanda Edwards/Getty Images
After more than four decades, John Travolta has brought back Danny Zuko for a Super Bowl commercial co-starring his daughter. The actor recreated the famous Grease dance scene where Danny and Sandy do the jive at prom. However, Olivia Newton-John's role was taken up by an equally competent and rhythmic dancer — Ella Travolta. 
During the spot, Travolta — acting like a typical dad — struggles to set up a selfie stick with his daughter on the sidelines advising him, saying, "Dad, it's the red one," before the pair bust a move. The father-daughter duo begin with the iconic "Born to Hand Jive" choreography set to Surfaces' song "Sunday Best," before going in for some fun freestyle. While the moment is "Greased Lightnin'" quick, it's certainly the highlight of the 45-second Scotts Miracle-Gro commercial.
The star-studded Super Bowl spot also features Martha Stewart, actors Leslie David Baker and Carl Weathers, NASCAR driver Kyle Busch and famed fitness instructor Emma Lovewell. Each cameo sees the celebs showing off the simple pleasures of gardening and outdoor living ... yet most of them get distracted by Travolta's groovy moves. An appreciative Stewart looks up from tending her tomatoes and says, "he's still got it," whereas a BBQ-ing Baker (known for playing Stanley on The Office) haughtily remarks, "hey Travoltas, don't be Tik-ity Tok-ing on my grass." 
And it's not the first time that we've seen the Grease star and Ella dance together. The pair previously uploaded a video to social media of them waltzing in August 2020.
John Travolta and his daughter showed off their skills to honor Kelly Preston
John and Ella Travolta put on their dancing shoes for a more sombre occasion in 2020 just after his wife and Ella's mom, Kelly Preston, passed away. Travolta shared their sweet moment to Instagram and said he was doing "one of Kelly's favorite things." The video shows Travolta and Ella lovingly waltzing to soft jazz music with the caption also reading: "My daughter @ella.travolta and I dancing in memory of momma." 
Preston — who was best known for her roles in Twins and Jerry McGuire — died of breast cancer at the age of 57 on July 12, 2020. Travolta confirmed the news on Instagram shortly after her death and said he'd be taking some time out to be with Ella and his son Benjamin. "Kelly's love and life will always be remembered. I will be taking some time to be there for my children who have lost their mother, so forgive me in advance if you don't hear from us for a while," he wrote alongside a picture of Preston. Ella, using the same picture in her post, wrote: "I have never met anyone as courageous, strong, beautiful and loving as you."
Preston would surely be happy to know that whether it's for a Super Bowl spot or just for themselves, her husband and daughter are still together doing one of her favorite things.