The Tragic Accident That Shaped Molly Shannon's Life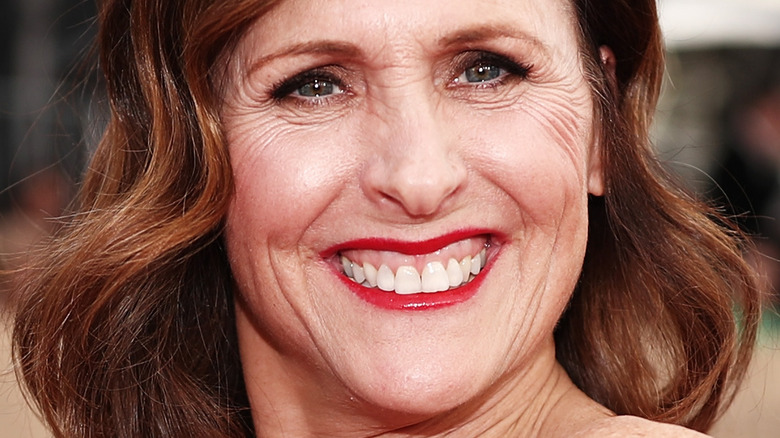 Christopher Polk/Getty Images
Actor and comedian Molly Shannon is on a roll! Recently, the star took on the deeply layered role of an affluent mother hell bent on keeping her adult son happy (even if that meant flying all the way to Hawaii to ensure that he and his beautiful new bride enjoyed their honeymoon in the exact suite she secured for them — ahem, The Pineapple Suite, not The Palm Suite) on HBO's new comedy-drama series, "The White Lotus." But that's not all. She is also set to return in her role as Pat Dubek in the HBO Max series "The Other Two," in late August AND drop her own memoir "Hello, Molly!" in April 2022, as reported by the Los Angeles Times. Phew! Busy, busy!
But, while Shannon is perhaps best known for her uncanny ability to bring an entire audience down with laughter, her childhood was not all practical jokes and side-splitting pranks. In an intimate interview with the Times, Shannon opened up about a painful experience that shaped her into the person she was today — both for worse and for better. Keep reading to learn about the tragic accident that melded the famous thespian into the woman she is today!
Molly Shannon lost her mother, sister, and cousin during a tragic car accident
In an interview with the Los Angeles Times, Molly Shannon gave the masses a deeper look at the woman behind the funny roles, revealing a more serious side to herself by opening up about a tragic car accident that resulted in the deaths of her mother, younger sister, and cousin. Her father, who was behind the wheel of the vehicle and under the influence at the time of the crash, survived but was also injured. Shannon was only 4 years old at the time.
The effects of the fatal crash, however, would eventually spill out into other areas of Shannon's life — including in her portrayal of the hilarious Catholic schoolgirl Mary Katherine Gallagher on "Saturday Night Live." According to Shannon, she went to reckless lengths to assume the role, even regularly diving into metal chairs in an effort to truly take on the character. "Isn't that weird?" Shannon pondered out loud about her curious behavior. "I didn't care if I cut myself or I made myself bleed. I did not give a s**t. I looked at it like punk rock. I was reckless, and because of what I went through, I just didn't care about anything," Shannon elaborated. "There's no way that you could feel that type of deep pain about your mother and your sister being dead, so you just hold it all in, and it comes up later in life," she added.
Molly Shannon feels grateful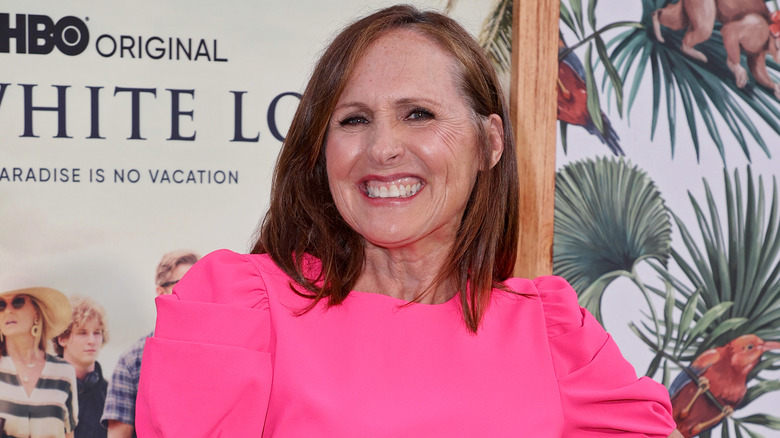 Kevin Winter/Getty Images
Fortunately, as time went on, the famous comedian found other ways to channel the trauma from her childhood. "I'm a mother and I want to be physically able to walk," she explained about her decision to make impromptu on-set stunts a thing of the past. 
According to Shannon's personal friend and "Saturday Night Live" producer Lorne Michaels, however, her personal tragedy was ultimately what gave her the ability to slow down and appreciate her professional successes. "I think when you've been through what she went through, you recover from it, but it changes you," Michaels explained. "And you're much more apt to appreciate moments when things are good than other people, who sort of race through them. It forms you, and I think [it's part of] the seriousness that she brings to what she does. It's always underneath."
And it appears that Shannon would tend to agree with that statement. "I look at life differently, losing my mom, and living beyond years that she ever got to live. And I feel gratitude," she declared. Cheers to that!