Why Sandra Lee Almost Turned Down Food Network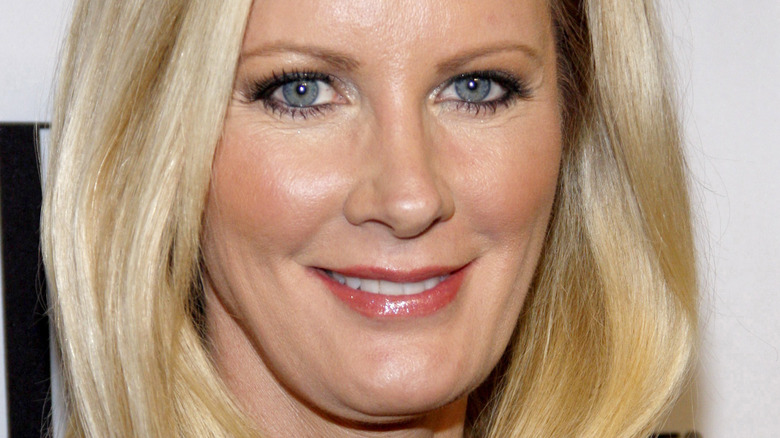 Andrew Toth/Getty Images
The pandemic brought many of us back to the kitchen. In fact, 71% of Americans say they will continue to cook more at home following the pandemic, per Hunter PR. Something that would have been helpful to have on hand during lockdown is Food Network star Sandra Lee's "Semi-Homemade Cooking" cookbooks and television show. Lee (surname Waldroop), the cooking extraordinaire and Food Network chef, is known for keeping it real with her audiences and providing them with her best kitchen tips. For instance, per Vanity Fair, she taught her fans that "the secret to eating well is making food that's 70% store bought, 30% homemade."
While Lee has become famous not only for her one-liners (think the "two shots of vodka" meme), she is known for making meals for the modern family. She doesn't just include recipes that you can make and take all the credit for, she also shows audiences how to design an aesthetically-pleasing table setting, or "tablescape," as she calls it, to go along with the food. 
Between her cookbooks and her Food Network show that focuses on semi-homemade meals, Lee seems like a natural celebrity chef. However, she actually almost turned down the opportunity for her own show. Keep scrolling to find out why. 
Homemaking was Sandra Lee's passion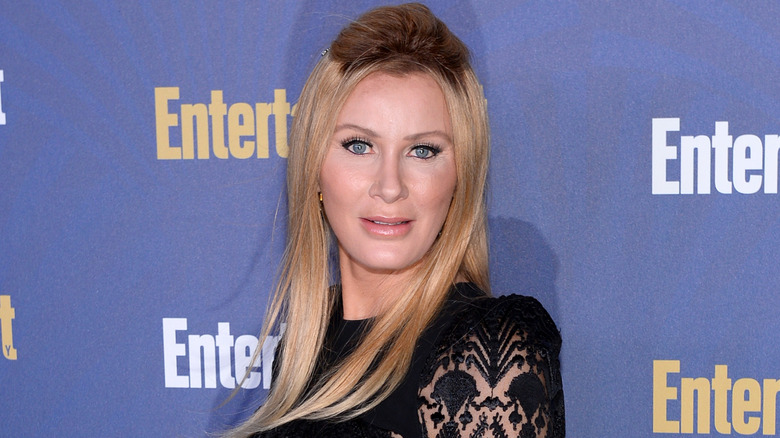 Tinseltown/Shutterstock
From the aesthetic of Sandra Lee's brand, you might assume that she had grown up this way — but that is sadly far from the truth. Lee's parents were teens when she was born, and she ended up bouncing back and forth between the homes of relatives. She bluntly told People in 2007 that her childhood was like "a pile of manure." In her memoir, "Made From Scratch" (via ABC News), Lee recalled that she learned how to cook and how to stretch a dollar when she lived with her grandmother. She also mentioned her grandmother's constant positivity. "She'd talk about all of the possibilities that tomorrow could bring," she wrote. 
Those possibilities brought Lee to decorating as an adult. Lee started her own business, Kurtain Kraft, in her mid-20s, per Vogue. By 1993, her valance and curtain panel business grew to make $6 million. By that time, Lee had also already expanded into cooking.
Lee was the total package, and her skills intrigued Food Network's executives. Lee gravitated more toward her love for the decorating space, so when the Food Network said she could include tablescapes into her future cooking show, Lee agreed —  but not without hesitation. "It took nine months to negotiate that because I really didn't want to do the show," Lee told Time Magazine in 2019. However, Lee and Food Network finally came to a happy medium, and "Semi-Homemade Cooking with Sandra Lee" aired from 2003 to 2011, per IMDb. 
Where is Sandra Lee today?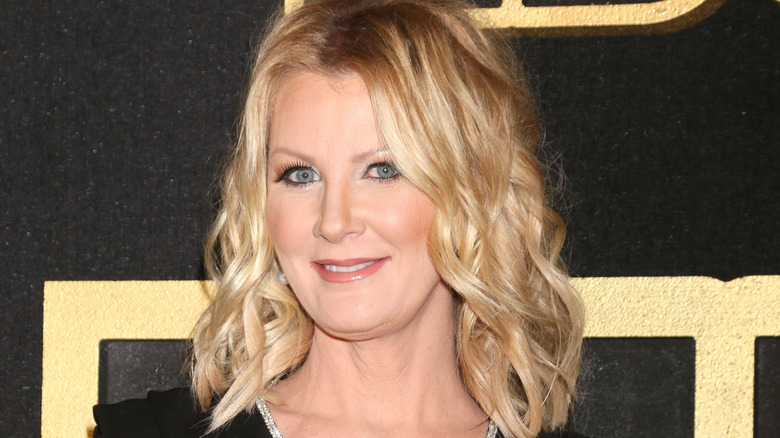 Kathy Hutchins/Shutterstock
Despite her initial apprehension about the show, Sandra Lee became a Food Network favorite. "Semi-Homemade Cooking with Sandra Lee" lasted 15 seasons and secured Lee's presence as a celebrity chef, as she won several Emmy awards for the show and watched it become "one of the top three new weekend shows when it launched," per Time Magazine.
The final season of "Semi-Homemade Cooking with Sandra Lee" aired in 2011, but Lee would be back in the spotlight for something new in 2015: She announced her breast cancer diagnosis. "I just was still. I didn't even cry. I was stunned ... That's just how fast life turns," she revealed to Good Morning America in 2015. After her diagnosis, she created a documentary detailing her experience to help other women. "I'd always been there for women before, helping them get dinner on the table, decorate," Lee told Good Housekeeping in 2018. "How disingenuous would it have been not to open my world to them when they might need it most?"
Today, Lee is a breast cancer survivor and an activist. While Lee almost turned down the Food Network years ago, it is a good thing she accepted the offer, because Lee taught audiences that no matter what life throws your way, life can still be beautiful. She told Harper's Bazaar in 2011, "Why I have had such a huge career and why I have sold over four million books, is that people can do what I share with them to do."