How Much Was UB40's Brian Travers Worth At The Time Of His Death?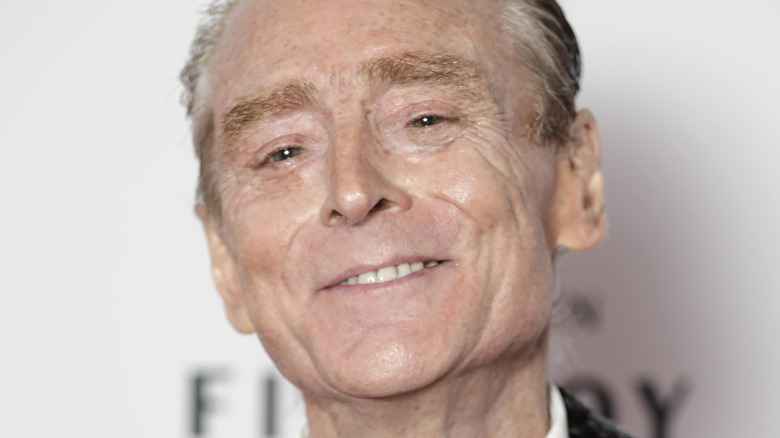 John Phillips/Getty Images
UB40's saxophonist Brian Travers has died, as reported by BBC. According to his bandmates, the musician — who was 62 at the time of his death — endured a "long and heroic battle with cancer," and they are "devastated" about the loss of someone they thought of as both their "comrade" and "brother." It's reported that Travers underwent two operations in 2019 in an effort to remove brain tumors and a third surgery this year. 
As you may recall, Travers played an integral role in the reggae and pop band titled UB40, serving as the saxophonist, arranger, and lyricist. The English band is responsible for various successful hit songs including "Food For Thought," "I Think It's Going to Rain Today," and "One in Ten," as well as covers of "Red Red Wine" and "I Got You Babe." UB40 went on to achieve great success, and it's reported that the band "recorded 39 UK top 40 singles and 28 top 40 albums, and sold 100 million albums worldwide," per BBC.
Here's how much the immensely talented musician was worth at the time of his death.
Brian Travers had fallen on hard times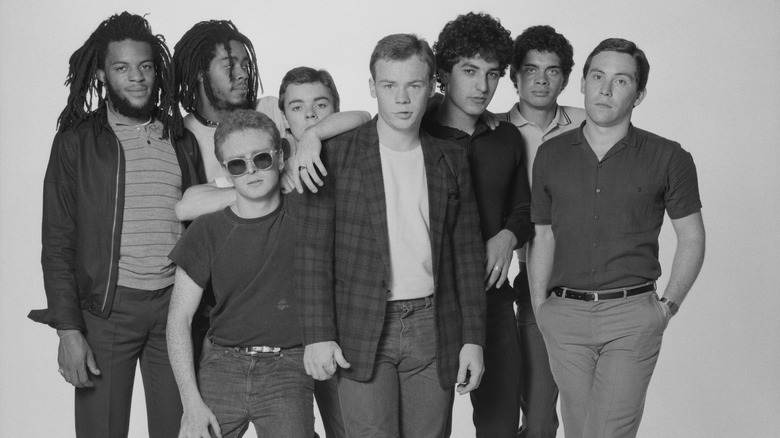 Michael Putland/Getty Images
Unfortunately, it's reported that Brian Travers' net worth had considerably deteriorated over the years. According to Fame Ranker, Travers was only worth $1.6 million at the time of his death.
As reported by Birmingham Live, Travers' financial misfortune began when bandmate and singer Ali Campbell went solo. "The day Ali left to have a solo career, he was not a happy man," Travers revealed about Campbell's untimely exit. But it wasn't until Campbell started performing shows under the band's name, UB40, that things got difficult. According to Travers, the legal battle over the band's name left his finances hemorrhaging. "The case is dragging on. Every time I think something is about to happen, the other side presents more information which a judge then has to read," Travers said, per Birmingham Live. "We've spent more than £250,000 [or $343,000 USD] on barristers and silks, and the days when nothing happens [it] fill me dread because you still have to pay them," he continued.
But that was only the tip of the iceberg when it came to Travers' financial woes. It's reported that in an effort to cover the debts of his bandmates, who filed for bankruptcy in 2011 (as he was required to do so), he was eventually forced to sell his property in Worcestershire, England. It's alleged that the debts totaled £2.5 million or $3.4 million USD. "Until then, I'd been the one who had had good luck," Travers said.