Royal Author Reveals How Prince Harry Wants To Be More Important Than Prince William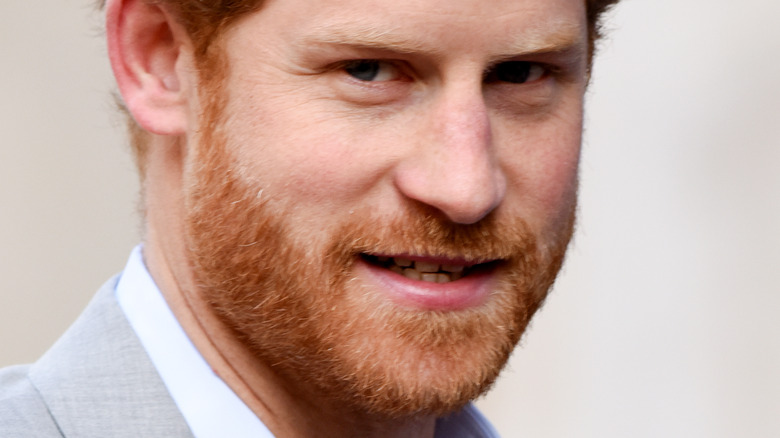 Bart Lenoir/Shutterstock
Prince Harry and his brother Prince William have been on different paths for many years now, perhaps even dating back to their teenage days. William, the future king of England, has almost always been regarded as the more mature brother while Harry was pegged as the more mischievous one. As Showbiz Cheatsheet points out, Harry seemed to always have "trouble fitting in" while William was a "star student." Drawing comparisons to his mother, Princess Diana, Harry has seemingly always sought for something beyond the hand he was dealt; back in May, the Duke of Sussex told Dax Shepard that he knew that he wanted to leave his royal life behind fairly early on in his adult life.
"In my early twenties, it was a case of: 'I don't want this job, I don't want to be here, I don't want to be doing this.' Look what it did to my mom, how am I ever gonna settle down, have a wife and a family when I know that it's gonna happen again? I know I've seen behind the curtain, I've seen the business model—I know how this operation runs and how it works. I don't want to be part of this," Harry said on the Armchair Expert podcast.
However, could Harry's decision to step down as a senior member of the royal family actually be a way for him to be more important than his older brother? Keep reading to learn what a royal expert had to say.
Prince Harry is 'enjoying being naughty,' royal author says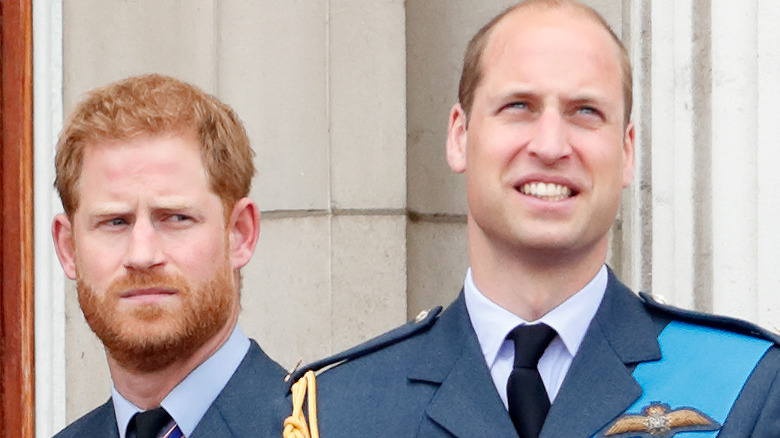 Max Mumby/indigo/Getty Images
In a new interview, royal author Angela Levin explained that Prince Harry is used to being on the opposite side of Prince William — and she suggested that Harry struggles with a sort of unspoken competition with his older brother. "When he was at Eton, he hated being there, and he decided he was going to be with the bad boys. I think Harry has got this streak – a lot of us have, but we put it to one side – of being bad and showing off. He is also wanting to be more important than William," Levin told broadcaster Julia Hartley-Brewer, according to The Sun.
Levin went on to suggest that Harry's "ability" to "say and do things that probably he could never do before," is a bit of a one-up on William, who must still follow the rules and regulations set forth by The Firm (via The Sun). Meanwhile, Harry has taken moves to give himself near-complete freedom of the life he once knew, and Levin believes that he is "enjoying being naughty."