The One Meal Kris Jenner Would Cook For Her Family Again And Again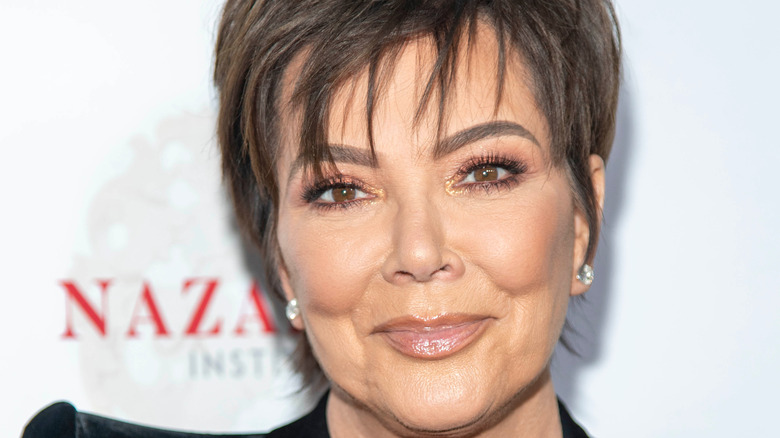 Eugene Powers/Shutterstock
Kris Jenner might not be known as someone who spends a lot of time in the kitchen, but she is someone who enjoys cooking for her family — especially during the holidays. In fact, Kris says that when she was married to her first husband Robert Kardashian, one of the gifts she received at her wedding was a six-week cooking class in Los Angeles. Per Page Six, the momager wrote in her book, "In the Kitchen with Kris: A Kollection of Kardashian-Jenner Family Favorites," that "it turned out to be one of the absolute best gifts we would receive because it literally laid the foundation for what would become a crucial part of our family — food and cooking."
Food is also so important in Kris' life that she also said that nachos remind her of her late friend, Nicole Simpson Brown, the site reports. Kris also reportedly revealed in her book that she was once incredibly jealous of Jennifer Lopez's stove (that's right: not her abs, but her stove). So, it shouldn't come as a surprise to anyone that the Kardashian family matriarch is a big fan of feeding her family with her culinary specials and delights. But according to Kris, there is one dish that she can cook repeatedly — to the point where her children just wanted her to turn off the oven and step away from the kitchen. What might it be, you ask? Keep scrolling below to find out!
This is Kris Jenner's number one side dish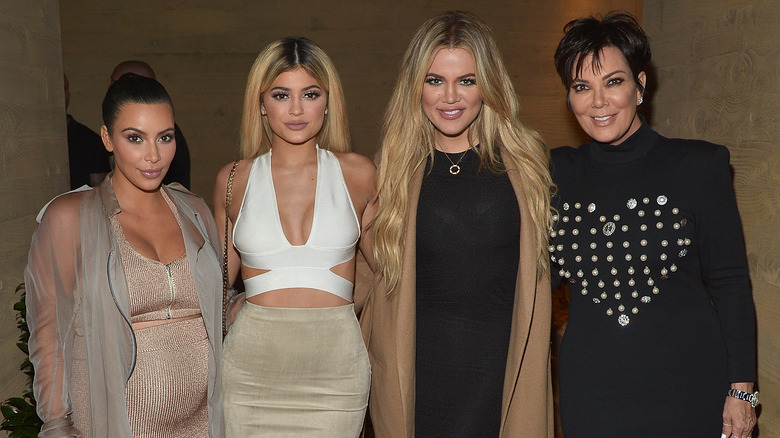 Charley Gallay/Getty Images
In addition to being the brains behind the Kardashian-Jenner empire, Kris Jenner can fit in maitre d' on her impressive resume, too. Not only does she love to oversee everything in the Kardashian household, but she also likes to make sure her family gets a taste of her home cooking from time to time. After all, she's always been a mom before all of her other titles.
When asked by the Wall Street Journal what is the one meal Kris likes to cook for her family over and over again, she replied with, "Pasta primavera. Yeah, it's easy." But apparently, Kris cooked it so frequently that her kids "actually complained about it when they were little. It was like, 'are you going to make that one more time?'" But she got them back. " ... Then I would just make it to annoy them."
And while there might have been a time in which Kris' family wanted to take a sabbatical from their home cooking, there was one family member who later craved it so much that she had to reach out for one of Kris' cookbooks because she forgot the ingredients to her recipe. Keep scrolling down to find out!
Caitlyn Jenner needed to have the recipe for Kris' pasta primavera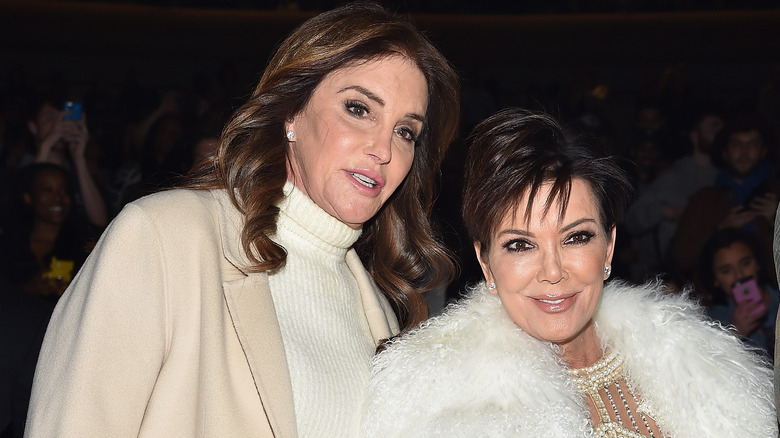 Dimitrios Kambouris/Getty Images
Kris Jenner and Caitlyn Jenner might not have always been on the best of terms, especially after their divorce, but if there's one thing that Caitlyn has carried with her from their marriage, it's Kris' pasta. Back in 2019, Caitlyn shared a series of videos of her making her own pasta on Instagram but sadly, she couldn't remember how. Luckily, she had Kris' cookbook in hand, and that's when she began to make her magic. She said, "Actually I used to make this for Kendall and Kyle all the time. The sad news? I couldn't remember the recipe and where did I have to go?"
Despite all of the ups and downs that the Kardashian-Jenner family has experienced together, it's a good feeling knowing that they will always stay connected in the kitchen — and well, they'll be bonded forever due to their love-hate relationship with Kris' pasta.