RHONJ: What Happened To Teresa Guidice's Cousin Rosie?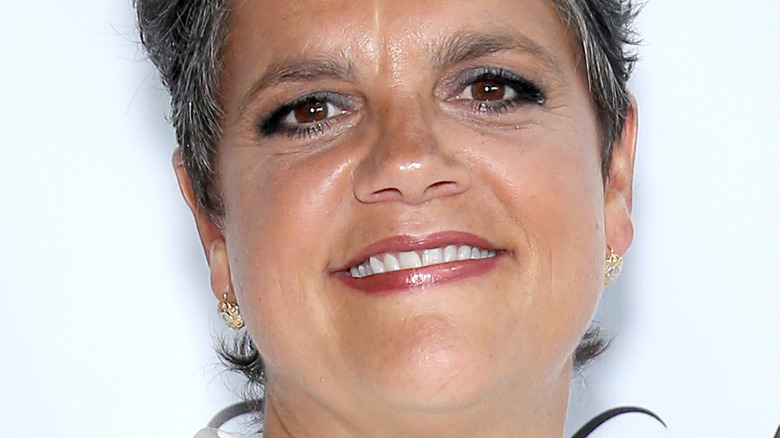 Paul Zimmerman/Getty Images
Fans of the "Real Housewives of New Jersey" know three things to be true when it comes to the Italian reality stars: they fight hard, they love harder, and NOBODY messes with family. These sentiments especially ring true for a fan-favorite alumni of "RHONJ," AKA Rosie Pierri. Rosie dynamically joined the cast as a guest during Season 3 of "RHONJ" in 2011, where she was introduced as Kathy Wakile's sister and cousin to Joe Gorga and Teresa Guidice.
From that moment on, Rosie extremely loyal, very vivacious, and down-to-earth personality won the hearts and minds of viewers across the country. Especially when Rosie described her experience living as a lesbian in a large, Catholic, Italian family on the show. As relatable and enjoyable Rosie was to the viewers and most of the cast members, that didn't prevent her from getting into some Jersey-sized drama.
Rosie's time on "RHONJ" was truly unforgettable, and in Season 7 in 2016, she appeared as a friend of the show instead of a guest. Rosie gracefully bowed out of the show shortly after that, never to be brought up again. So, many of us "RHONJ" fans are dying to know — what happened to Rosie Pierri?
Rosie got caught in the middle of some spicy feuds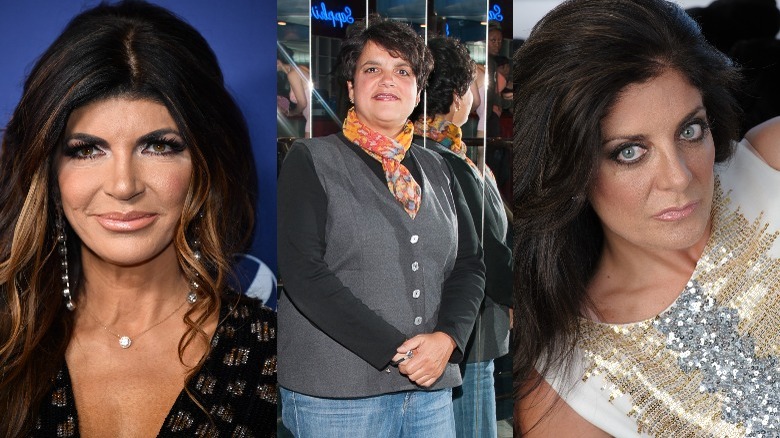 Dave Kotinsky & Dave Kotinsky & Dimitrios Kambouris/Getty
During Pierri's time on the show, she was often seen as the voice of reason between the Guidice's, the Gorga's, and the Wakile's many feuds. During a final sit-down dinner episode in Season 7, Teresa blatantly told her cousins that "she wanted to cut the cancer out," according to BravoTV.com, and the comparison shocked both Kathy Wakile and Rosie Pierri. That comment was the final spaghetti straw that broke the strained families' backs and was one of the many reasons why Rosie and Kathy decided to leave the show.
"'I'm not going to beg anymore Teresa," Rosie told Teresa, as the two hugged and expressed well-wishes, per People. And Rosie had high hopes for a reconciliation, eventually. "The stuff that happened in the last five years with my cousin and my family – I still love them," Rosie confessed to viewers. "I want to fix all of it. But I can't. I can only pray that everybody settles and lets it go."
Is Rosie Pierri still close with her famous fam?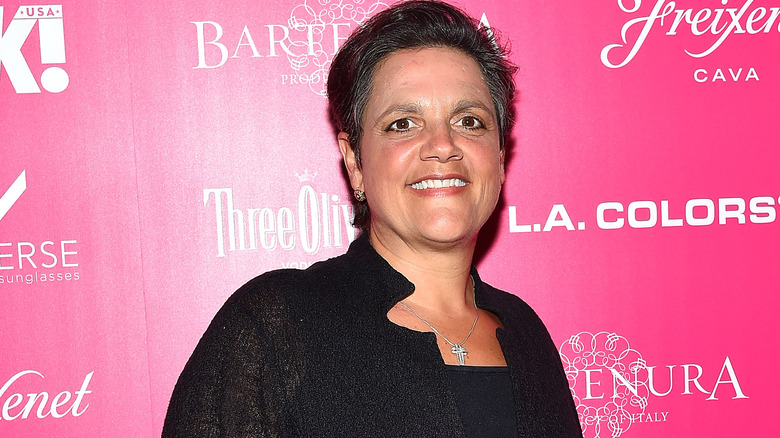 Ben Gabbe/Getty Images
So where is Rosie Pierri now? We've seen her pop up over the years in shows such as "Millionaire Matchmaker" and "Watch What Happens Live with Andy Cohen." However, according to her BravoTV.com bio, Rosie is currently living life off the radar, "still designing, engineering, and manufacturing store fixtures, displays, and furniture for both the home and retail industry across the United States."
As for her "RHONJ" days? Many people, including Rosie's cousin Joe Gorga, miss her presence on and off the screen. "Rosie, I do miss. I miss Rosie. She was my cousin from growing up, she was always there for me," he shared during a May 5 appearance on "WWHL" episode. But there are no current plans for reconciliation with Teresa Guidice, as mentioned at BravoCon in 2019 where she said, per Us Weekly, "My family came on the show behind my back, and that was the worst thing that could have ever happened to me. That's why I don't speak to Kathy anymore. I'll never speak to her or Rosie [Pierri] ever again because I don't want family like that. But my brother and Melissa, for my parents, of course, I forgave them."
As much as MANY of us all miss Rosie's larger-than-life presence in the reality tv universe, she still can be seen entertaining, cooking, boating, finishing, and living her best, (hopefully) drama-free life with her family on Instagram.