Selena Gomez Lands First Vogue Cover, Talks Mental Health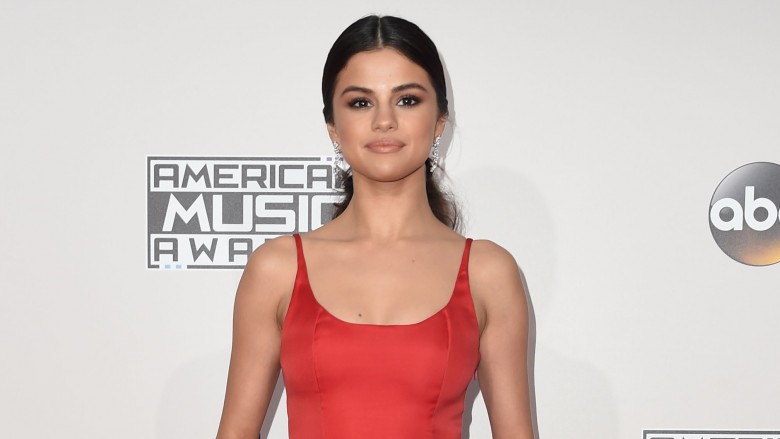 Say hello to Vogue's April cover star!
Selena Gomez snagged her very first Vogue cover for their April 2017 issue, donning a bright red and orange floral Michael Kors bralette and skirt and thick silver hoops. Inside the magazine, the 24-year-old starlet opened up about her mental health and how treatment helped her overcome her anxiety.
"I've cried onstage more times than I can count, and I'm not a cute crier," the "Same Old Love" singer told Vogue.
Gomez checked into a Tenn. treatment facility in Oct. 2016, cancelling 34 dates on her Revival world tour. At the time, a source told Us Weekly, "Selena is dealing with lupus, but this break is to focus on her mental health."
Regarding her 90-day stint in rehab, Gomez told Vogue, "My self-esteem was shot. I was depressed, anxious. I started to have panic attacks right before getting onstage, or right after leaving the stage."
"Basically I felt I wasn't good enough, wasn't capable," the former Wizards of Waverly Place (2007-2012) star continued, "I felt I wasn't giving my fans anything, and they could see it."
Luckily, Gomez credits the treatment center with helping her achieve a better state of mind. "You have no idea how incredible it felt to just be with six girls, real people who couldn't give two s***s about who I was, who were fighting for their lives," Gomez, who's currently tied to singer The Weeknd, revealed, adding, "It was one of the hardest things I've done, but it was the best thing I've done."
The Spring Breakers (2012) actress, who admits to seeing her therapist five days a week, explained, "For a change, it feels like I don't have to be holding my breath and waiting for somebody to judge a piece of work that I'm doing. I'm not eager to chase a moment. I don't think there's a moment for me to chase."
Gomez also shared her support of Dialectical Behavior Therapy, which is used to treat borderline personality disorder, stating that it "completely changed [her] life."
We're glad the pop star is feeling better and is taking steps to properly care for her mental health. Maybe she'll be able to share some insight into her emotions with her music. After the release of "It Ain't Me," we're eager hear more from Gomez.