Selena Gomez Meets The Weeknd's Mother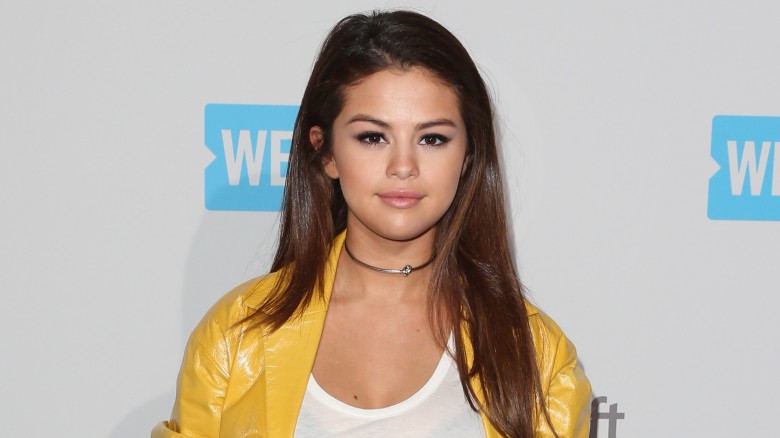 Getty Images
Selena Gomez and The Weeknd (real name Abel Tesfaye) sure are moving fast.
The "Hands to Myself" singer, 24, reportedly met her beau's family near his hometown of Toronto, Canada. on March 16, 2017. And, according to Hollywood Life, The Weeknd's mother, Samra Tesfaye, loved her. "They absolutely adore each other," a source told the website. "[Tesfaye] treated them both to a homemade Ethiopian dinner."
"She also got a chance to meet some other family members, and a couple of close friends," the insider continued, adding, "Selena hopes to spend more time with his family, especially his mom, when Abel returns for a couple of shows in May."
But The Weeknd, 27, didn't just bring Gomez to Toronto to meet his family and show her around his old stomping grounds. The "Can't Feel My Face" singer also wanted to bring his girl with him to see his H&M billboard.
"It's such a big moment for him, to have a billboard on that street. He used to hang out right on that corner all the time when he was a nobody, and now, he's there in the sky above," a source said to Hollywood Life. "It was a major full circle moment for him and pretty emotional. It was so special that Selena could share it with him, too."
It's rumored that these two celebs, who also allegedly rented out the VIP section of a theater for a more private viewing of Get Out (2017), have been hooking up since Jan. 2017. In early March 2017, the couple was spotted in Paris with no shortage of PDA.
Gomez recently landed her first Vogue magazine cover. In the publication, she opened up about mental health and her stint at a Tenn. treatment center in Oct. 2016.