Kendall Jenner's Jewel Theft May Have Been An Inside Job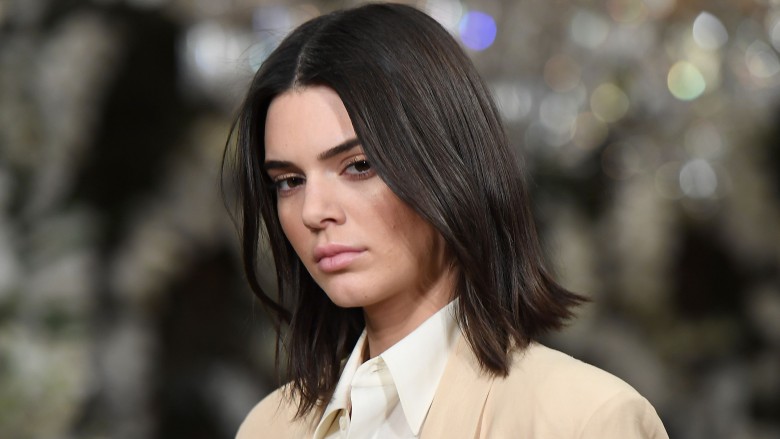 Getty Images
Kendall Jenner may want to re-examine her friendships, because a pal of hers may have made off with her jewels.
As Nicki Swift previously reported, nearly $200,000 worth of jewelry was stolen from Jenner's Hollywood Hills, Calif., home on March 15, 2017. While initial reports suggested that the supermodel was the victim of a burglary, police no longer believe anyone actually broken into her house.
Sources told TMZ that there was never a break-in at Jenner's mansion. What they believe actually happened is actually more sad, but somewhat less frightening: Jenner, 21, hosted a party at her house. At some point during the soiree, she heard an alarm go off, indicating that someone opened a door, but she didn't think anything of it as she had guests coming and going from the property.
Jenner herself left the property around midnight, with her friends still in her house, and returned about an hour later. It was then that she noticed her jewelry box was open and when she discovered that several pieces were missing from it. Investigators found no sign of forced entry, and it appeared that the perp knew exactly where she kept her goods. Because there was no forced entry or property damage, legally the crime would be considered theft, not a burglary.
One thing potentially complicating the investigation is the abundance of fingerprints: In most cases that's a good thing. However, TMZ reports that because Jenner had several guests in her home at one time, unless the guilty party dropped some of the stolen items on his or her way out and had fingerprints on those, it may be hard to determine who the thief actually was based on prints alone, since more than one person may have touched the property. Still, a fingerprint specialist in the case seemed fairly confident that they'd capture the culprit.