Report: Brad Pitt And Angelina Jolie Are Talking Again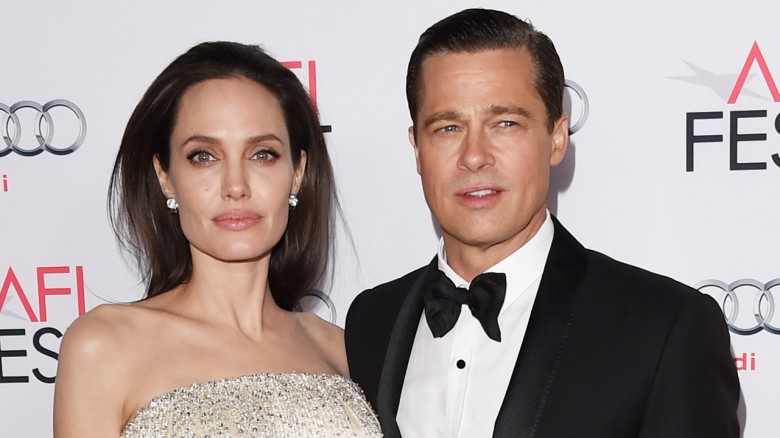 Getty Images
Before you get too excited, just know: Brad Pitt and Angelina Jolie are not back together.
However, the former couple, who filed for divorce in Sept. 2016, are speaking once again. Us Weekly reports that sources have confirmed that Pitt, 53, and Jolie, 41, are having "cordial" conversations.
"They are in a place where they can put anger or hurt aside to focus on their children and how they plan to coparent," a source close to Jolie explained. "It's been a difficult time for Angelina, and both are now willing to move forward and begin the next chapters of their lives."
Another source informed the magazine that Pitt and Jolie's conversations have centered around their family. "They are only speaking about the kids, but have agreed that the kids' best interest comes first and that they will be civil to one another."
And, if that weren't enough, a third insider revealed that the two celebrities, who got tattoos together a few months before their split, are trying to resolve their negative feelings toward one another. "They are still in the process of working things out," the source said. "They have made taking care of the children a priority and they are still figuring out everything else."
At least the Mr. & Mrs. Smith (2005) costars are putting their children first. Though, we're not sure how long any civility between the two will last. After Pitt was allegedly investigated for child abuse by the FBI following his on-plane fight with son Maddox, Jolie gained temporary sole custody of their children–resulting in very few visits between Pitt and the children.
But maybe Pitt's new hobby has been keeping him calm enough to carefully navigate his tricky separation from Jolie. He's reportedly been blasting sad songs and sculpting his blues away–though no word yet on if his method has actually proved helpful.