Kris Jenner Reportedly Pitching Kardashian Animated Series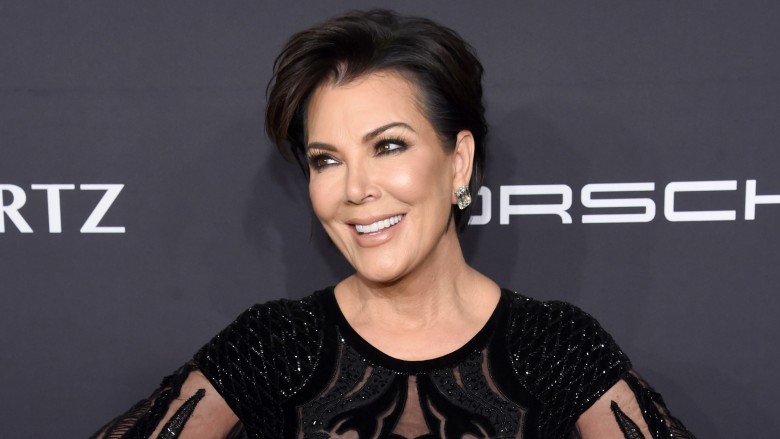 Getty Images
Keeping up with the Kardashians is about to become a little more difficult.
Kardashian family matriarch Kris Jenner is reportedly in talks to start an animated series featuring–who else?–the Kardashian clan. According to TMZ, Jenner, 61, met with Harvey Weinstein's company in Los Angeles, Calif. in early March 2017 to discuss the possibility of their very own cartoon.
The potential show would feature the entire family–excluding Jenner's ex Caitlyn Jenner–and would air on primetime TV with adults as its targeted audience.
Weinstein, a co-founder of Miramax, is best known for producing films like Pulp Fiction (1994) and Shakespeare in Love (1998) as well as Tony award-winning plays, including The Producers and Billy Elliot the Musical.
The show would add to the ever-growing list of Kardashian products, including their reality show Keeping Up With the Kardashians (2007-), its many spinoffs, and the sisters' individual apps. While they've never pursued an animated series before (as far as we know), the potential show wouldn't be the first time we've seen the Kardashians in cartoon-form. Kim Kardashian's mobile game app, Kim Kardashian: Hollywood, has featured several of her family members.
But an animated series isn't all that Jenner is after. InTouch Weekly (via Daily Mail) reports that she's also speaking to TV execs to get her son, Robert Kardashian, his own dating show called Rob's Romance.
'It's going to have a similar vibe to The Bachelor," a source told the publication. "He'll wine and dine some of the girls at fancy celebrity hangouts, but others will be taken to fast-food restaurants like Taco Bell and Burger King."
After his on-again, off-again relationship with Blac Chyna, with whom he shares a daughter, Dream, Kardashian could use a little romance in his life. And, if nothing comes of it, at least it sounds like a fun time.