Scarlett Johansson Talks Dating After Separation From Husband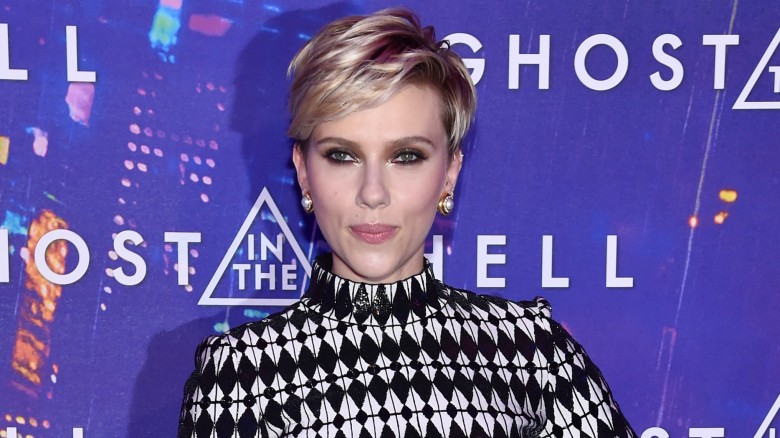 Getty Images
Scarlett Johansson is in no hurry to start dating again.
On March 27, 2017, the Ghost in the Shell (2017) actress spoke with Howard Stern on his Sirius XM radio show (via Us Weekly), during which she was asked if she was nervous to date as a newly-single famous, wealthy woman. Johansson, 32, admitted to being wary to start a new relationship, but not because of her celebrity status. "I'm on guard because I have a young daughter," she explained to the radio host.
Johansson shares a 2-year-old daughter, Rose Dorothy Dauriac, with estranged husband Romain Dauriac. Johansson and Dauriac reportedly split in summer 2016, and in early March 2017, Johansson officially filed for divorce from her French husband, describing her marriage as "irretrievably broken."
Stern, of course, didn't let the topic of dating go that easily. He suggested that Johansson date one of the Avengers actors or another single celebrity like Orlando Bloom, John Stamos, David Spade, or Louis C.K.
But, while they may be great guys, Johansson, who was previously married to Ryan Reynolds, doesn't think a relationship with them would be very satisfying for her right now. "A lot of comedians I know have a dark side, though. I don't need any darkness," she told Stern. "I think I've got a lot on my plate right now, but I'll let you know."
However, it doesn't seem like every man is off Johansson's list. Based on her interview, we doubt she'd say no to a date with celebrity chef Gordon Ramsey. "[Gordon Ramsay is] the hottest guy right now in the world," the Lucy (2014) actress, who also revealed to having an attraction to chef Anthony Bourdain, stated.
Who could blame her? Everyone loves a man who can cook.