Chloë Grace Moretz Calls Cops On Fan Outside Home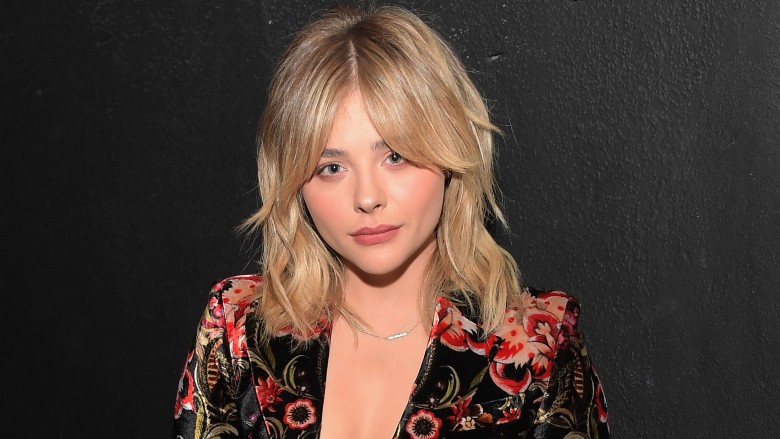 Getty Images
Let's get this straight, superfans. You can't just show up at celebrities' homes.
Chloë Grace Moretz suffered a scare recently when a young fan arrived at her doorstep. According to TMZ, the young male fan, who looked about 18 years old, walked up to Moretz's front door–or rather, rolled up on his skateboard–with a container of cookies, presumably for the Kick-Ass (2010) actress.
However, Moretz, who was reportedly inside her home, didn't answer the door. And honestly, why this fan thought she would have is beyond us. Hello, stranger danger.
The young man then asked a neighbor if the house belonged to Moretz, but, instead of receiving a simple "yes" or "no," the neighbor started asking the fan questions instead. Probably questions like, "Why are you trespassing on private property?" and "Why do you think a young woman like Moretz would appreciate a stranger approaching her home unannounced?" But that's just our guess.
Unfortunately, police didn't arrive in time to meet Moretz's fan, as he'd quickly skated away.
However, the LAPD's threat management team is currently on the case.
Celebs have to be extra careful these days with obsessive fans. How are they to know which ones are just overly excited and which are mentally unstable? In early March 2017, a man was arrested for stalking Taylor Swift at her NYC apartment, reportedly ringing her doorbell for over an hour. In Aug. 2016, a man followed Kendall Jenner into her driveway and banged on her vehicle's window. Unfortunately, the list of celebs who've been stalked goes on and on.
Kudos to Moretz for sticking to her guns and calling the cops at the first sign of trouble.