George Michael Laid To Rest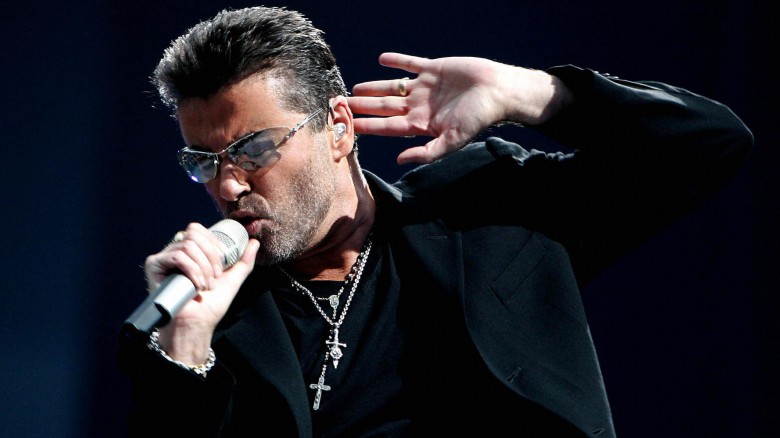 Getty Images
A private funeral was held for singer George Michael on Wednesday, March 29, 2017, more than three months after his death on Christmas Day in 2016.
"We can confirm that the funeral of the singer George Michael took place today," the former Wham! singer's family said in a statement to People. "Family and close friends gathered for the small, private ceremony to say goodbye to their beloved son, brother and friend. George Michael's family would like to thank his fans across the world for their many messages of love and support. We ask that the family's wish for privacy be respected so that they can continue to live their lives privately, away from any media intrusion. No further details will be released."
Sources previously told The Sun, "The funeral is going to be a very small, private gathering. The chapel only seats 30, so apart from family, there won't be many others there. The details are a closely-guarded secret. Most guests will be told what's going on a few hours beforehand. The idea is to avoid them being mobbed by fans trying to get a glimpse of their idol's farewell."
Michael's funeral was delayed as his family waited for toxicology results after his death. The coroner in Michael's case, Darren Salter, announced the official cause of death in early March. "As there is a confirmed natural cause of death, being dilated cardiomyopathy with myocarditis and fatty liver, the investigation is being discontinued and there is no need for an inquest or any further enquiries ... No further updates will be provided and the family requests the media and public respect their privacy."
Michael's lover at the time of his death, Fadi Fawaz, attended the services, though The Sun reports he was the last to arrive after allegedly being told the ceremony was taking place several hours later than it was actually scheduled. It was previously reported that Michael's family banned Fawaz, 43, from attending the services, which may explain why he was allegedly misinformed about the timing of the event.
Also in attendance were Michael's former Wham! partner, Andrew Ridgeley, his ex-boyfriend Kenny Goss, and former Spice Girl Geri "Ginger Spice" Horner, who is rumored to have delivered the singer's eulogy, the Daily Mail reports.
Michael was buried next to his beloved mother in Camden, England.