Meghan Markle And Prince Harry Preparing To Settle Down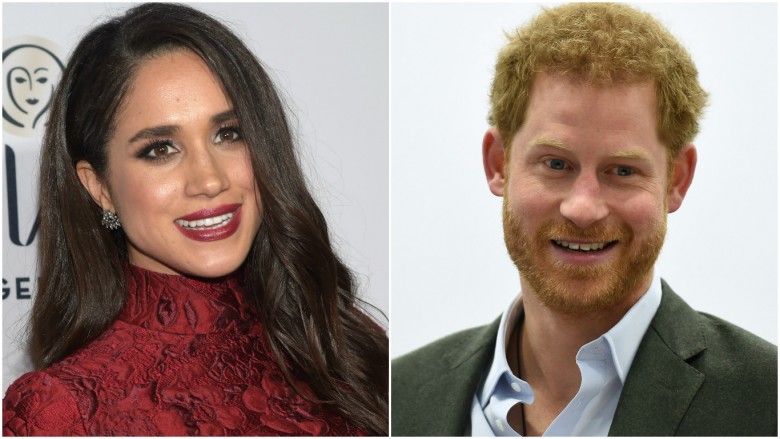 Getty Images
Meghan Markle is preparing for her role as a princess — in real life, not on a screen.
"It comes down to timing," a source told E! News of Markle's romance with Prince Harry. "Harry is ready to settle down and Meghan feels the same way. They are both in this for the long haul, they've known pretty much from the start. Everything has just fallen into place."
Insiders say Markle, 35, who was previously married to film producer Trevor Engleson from 2011 to 2013, wants to start a family soon.
"She's at a place in her life where she is ready to settle down and have children. She wasn't necessarily there in her previous marriage," the source said. Harry and Meghan are very aligned in what they want for their future."
As Nicki Swift previously reported, Markle may give up her acting career to be a royal and a humanitarian full-time, a sentiment that E! News' source echoed. "She knows that a future with Harry will mean refocusing some of the interests and goals she had before they met but she is ready for that," the insider said. "She has achieved so much in her life, she's been a huge success and she is satisfied to be by his side while he fully faces the life he was born into. She can't wait to start this next chapter with him."
A source told People, "Despite the distance, the media attention and everything else, there's a real ease to their relationship. It just works. They are deeply happy. She is incredibly cool and down to earth. She has a wonderful warmth to her and a bright smile. It's very easy to see why Harry was so drawn to her."
Insiders also revealed to The Daily Mail that Harry, 32, is eager to start cohabiting with Markle, and that he's getting antsy about Kensington Palace renovations, especially to his apartment, as a result.
"He keeps popping round and asking when it will be ready," a royal insider dished. "He seems in a real hurry to move in with Meghan. They're trying to spend as much time to­gether as possible as Meg has filming commitments over the spring and summer. But she feels that a move to London is inevitable as their relationship becomes more serious."