Jodie Sweetin Thanks Fans For Support After Split From Fiancé Justin Hodak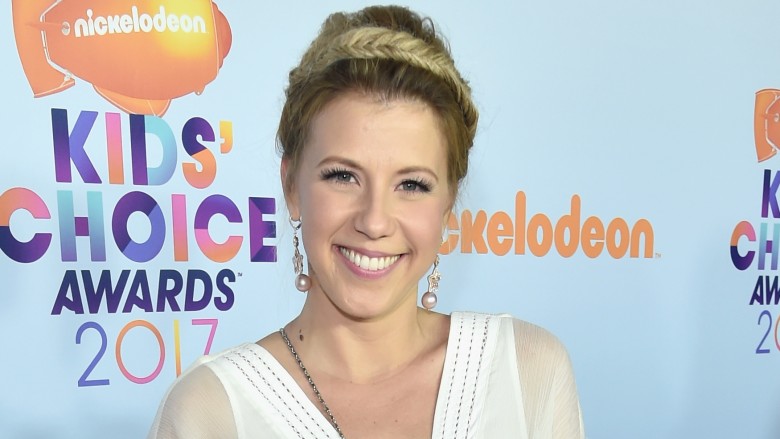 Getty Images
Jodie Sweetin's had a rough couple of weeks.
Nicki Swift first reported that the Full House (1987-95) star called it quits with her fiancé Justin Hodak in March 2017 after a fight between the two occurred in their home. After their big blowout, Sweetin, 35, called the cops on her former love, afraid that he'd make good on his threat to kill himself. Hodak was later arrested for illegal possession of a gun.
Sweetin then filed for a restraining order against Hodak, which was granted, offering protection to Sweetin, her family, and her assistant. Unfortunately, Hodak soon violated that court order, driving past the actress' house–and, as to be expected, was subsequently arrested, though he was later released by the police.
But unfortunately, throughout the whole ordeal, fans had heard nothing from Sweetin or her representatives. Luckily, Sweetin has finally updated her worried followers on how she's been. Sharing a photo of her and her young daughters on Instagram, Sweetin wrote, "Thank you so much to everyone who has reached out over the past two weeks. It's definitely been a roller coaster, but with amazing family, friends and fans, I'll be just fine! These two little loves are my everything and we will make it through!! Thank you for all the love!!"
While the support from her family, friends, and fans will surely help the actress get through this tough time, Sweetin can always turn to her work as a distraction from her chaotic personal life. She just started filming season 3 of Fuller House (2016-) and she's currently gearing up for the release of her new TV show, Hollywood Darlings, which co-stars 7th Heaven's Beverley Mitchell and Step by Step's Christine Lakin.
In fact, Sweetin's already looking forward to the show's premiere. On Twitter, she wrote, "Are you ready?! It's 14 days until the @HWoodDarlings premiere! The 90s are back in action April 12th @ 8pm/7c on @poptv. #hollywooddarlings."
Glad to know that Sweetin's not letting relationship troubles get her down.