Are Rob Kardashian And Blac Chyna Back Together?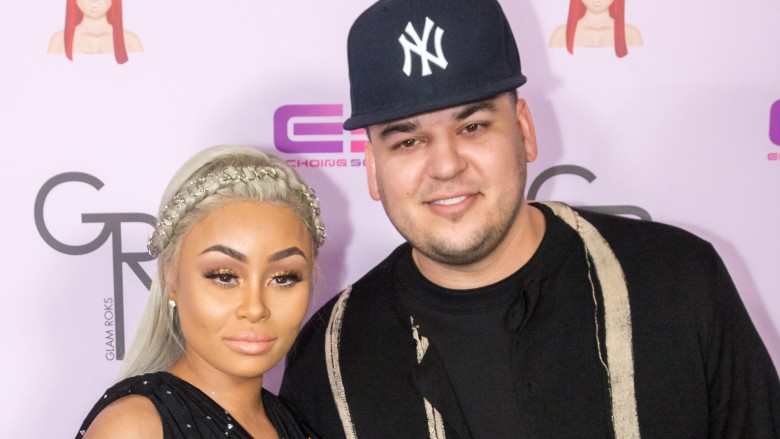 Getty Images
Rob Kardashian and Blac Chyna sparked rumors that they were rekindling their romance when the two shared a series of intimate videos to Snapchat on April 1, 2017.
According to People magazine, the videos that Chyna posted show her cuddling up to Kardashian, sitting on his lap, and asking for a kiss. He kisses her cheek, which prompts her to smile.
On Kardashian's videos, Chyna, 28, lies on top of Kardashian while he reportedly nuzzles her neck. Chyna also says, "You guys don't even know...Rob is ratchet as f***."
Though it's not the first time the two have split and later made up, Kardashian and Chyna, who are parents to daughter Dream Kardashian, allegedly broke up in Feb. 2017 after having a huge argument. While they were later seen together for Kardashian's 30th birthday celebration, the two made no claims that they were dating again. In fact, in March 2017, Kardashian filed for dual custody of their daughter, and, according to People, "Blac Chyna [was] giving pushback."
Doesn't exactly sound like the actions of a couple on the verge of getting back together.
It's important to note that the day the Snapchat videos were shared was none other than April Fools' Day. So there's the possibility that the videos are either old or completely fake. Still, if Kardashian and Chyna joined forces for a prank, it would seem that they're on good terms.