Stephen Belafonte Responds To Mel B Abuse Claims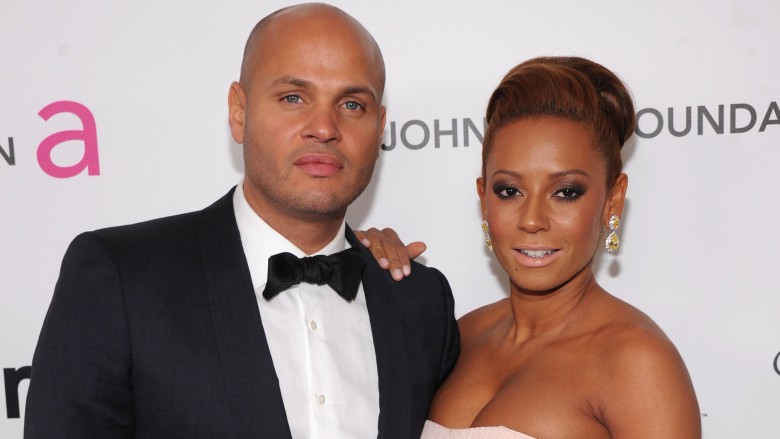 Stephen Belafonte's attorneys have finally responded to reports that he abused estranged wife Melanie "Mel B." Brown.
As Nicki Swift previously reported, Brown, 41, accused Belafonte, 41, of physically abusing her throughout their nearly 10-year marriage, as well as of sexually exploiting her, in a restraining order. Sources told TMZ that even when those close to Brown previously tried to address the alleged abuse that she begged them not to call authorities for fear that Belafonte would become even more violent or that he would try to kill her and possibly cause harm to whoever reported his behavior.
Belafonte adamantly denied all the allegations, and his lawyers followed suit.
"It's a shame that Ms. Brown elected not to proceed in a respectful and amicable fashion in this very private matter," Belafonte's legal team told TMZ on April 5, 2017. "In due course, Mr. Belafonte will be filing his response to the outrageous and unfounded allegations made by Ms. Brown, which allegations he vehemently denies."
"When the Court determines the truth, it will become clear that this entire charade was nothing more than a smear campaign intended to cover up Ms. Brown's own conduct during the marriage in light of her current involvement with a family television show, and in an effort to unfairly gain leverage both financially and with respect to custody of the children," the statement continued.
"When the degree to which Ms. Brown has gone to create a false depiction of her marriage to Mr. Belafonte is uncovered, real victims and survivors of domestic violence and sexual abuse will be understandably offended, angry and upset. Mr. Belafonte is confident that the truth will come out when he has his day in court at which time he looks forward to being reunited with his children," the statement reads. "What matters most to Mr. Belafonte is the safety and well-being of his daughters and step-daughters."
In addition to domestic violence allegations, Belafonte may be in legal hot water for another reason: TMZ reported that authorities raided the producer's property on Friday, March 31, 2017, in search of a firearm or ammunition. Sources told the website that no actual guns were found onsite, but that investigators did find an empty shell casing and a bullet that wasn't in its casing. Combined with circumstantial evidence and testimony from both Brown and Belafonte's brother, prosecutors may have enough material for a case. The investigation is ongoing — and since Belafonte has a prior domestic violence conviction from 2003, if he's found guilty of illegal possession of a firearm, he may face up to a decade behind bars.