Alec Baldwin: Don't Blame Kendall Jenner For That Pepsi Ad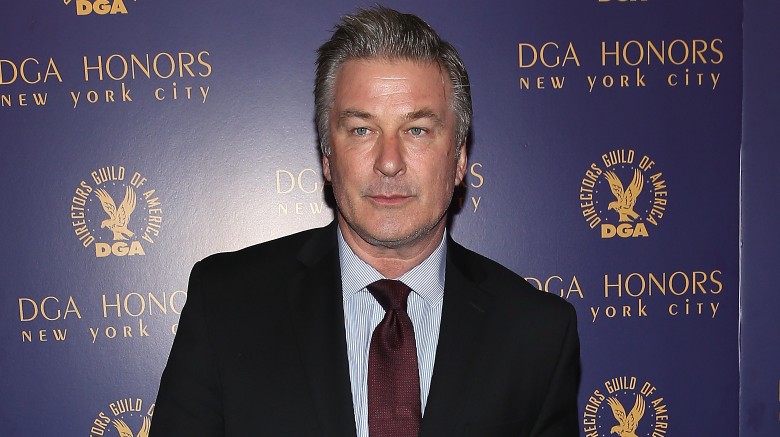 Getty Images
Alec Baldwin wants to remind everyone that Kendall Jenner isn't at fault for that controversial Pepsi ad—she's too young to have known better.
"Don't blame @KendallJenner for that spot. Kendall is still a very young, inexperienced woman in an awful business," he tweeted out on April 13, 2017. "Blame her management."
While we're not excusing Jenner's decision to take part in the "tone-deaf" commercial, Baldwin does make a good point: Jenner's young. It may seem like Jenner's mature enough to handle making business decisions since she's been in the entertainment industry since she was a pre-teen, starring in Keeping Up With the Kardashians since its start in 2007. However, Jenner is only 21 years old. So the girl's still new to this whole "adulting" thing.
In fact, Jenner didn't seem too preoccupied about the ad's message. While she remarked that she loved Pepsi's "Live for Now" campaign—in a statement that sounded fed to her by the soda company—she mostly seemed excited to follow in the footsteps of supermodel Cindy Crawford, calling the experience "a dream come true."
Baldwin, 59, is apparently reminded of Jenner's maturity, or lack there of, due to his own daughter's young age. His daughter Ireland Baldwin is also 21 years old and has grown up alongside Jenner.
"I remember when my daughter Ireland and Kendall were little kids in school. I think it's unfair to rake these younger ppl over the coals," Baldwin wrote in another tweet.
The 30 Rock actor concluded, "The US is such a sadistically shame-based, blame-centered culture..."
But Baldwin wasn't done making a case for Jenner quite yet. In response to a Twitter user who commented, "your daughter isn't out here being paid to trivialize a meaningful social movement." Baldwin hit back, writing, "You are ignorant and insensitive."
When another commenter asked at what age Jenner would be responsible for her actions, Baldwin replied, "Well, Jeff, Id giv her a bit more time 2 develop courage/ability 2 make her own, better decisions. U obviously know f*** all about show biz."
Sounds like Baldwin's very upset about all the criticism Jenner's been facing.
Jenner, on the other hand, has remained tight-lipped on the situation. While sources have indicated that she was "devastated," Jenner herself hasn't actually spoken out about her involvement in the ad. She simply deleted her promotional tweets and then seemingly ignored all the hate. She's since tweeted again, directing attention to her latest Harper's Bazaar cover.