Justin Hodak Forbidden From Sharing Photos Of Ex-Fiancee Jodie Sweetin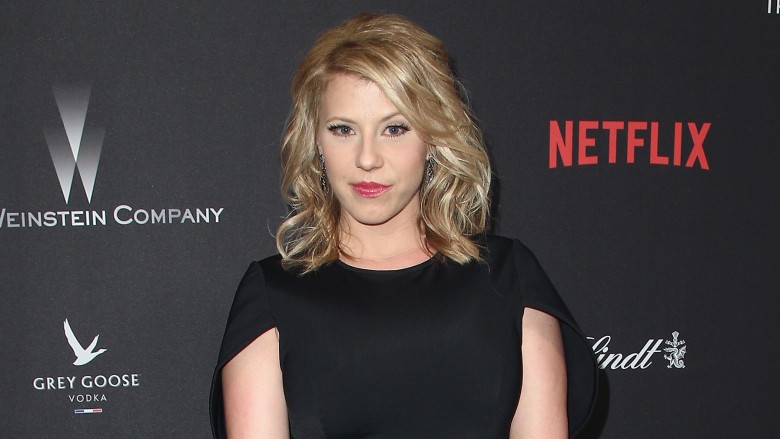 Getty Images
Man, Jodie Sweetin could really use a break from all this legal drama.
TMZ reports that on April 14, 2017 the Full House (1987-95) star's restraining order against ex-fiancé Justin Hodak was modified by a California judge. Hodak, who had already been ordered to stay 100 yards away from Sweetin and her family, is now forbidden from sharing any photos of the actress.
The gossip site notes that Sweetin and her legal team requested the changes made to the restraining order to protect her after Hodak threatened to release "embarassing" images of his former partner.
The trouble between Sweetin and Hodak—at least, where the law's involved—reportedly started in March 2017 after a huge fight between the couple, which resulted in them breaking up. Hodak allegedly threatened to kill himself, prompting Sweetin to call 911. Cops arrived on the scene after Hodak had left and found an illegal gun on the premises. Hodak was later arrested for illegal possession of a firearm.
Sweetin later filed a restraining order against her felon ex-fiancé, which he's since repeatedly violated.
Entertainment Tonight reported that Hodak had been taken into custody following his arraignment on April 13, 2017. He allegedly plead not guilty to charges of possession of a firearm and violating a restraining order as well to a felony stalking charge.
The judge denied his request for bail at $175,000 and instead ordered bail to be set at $1 million. He was then handcuffed and taken into custody by police. The judge also delivered a criminal protective order, preventing Hodak from contacting Sweetin and upping the restraining order's minimum distance to 200 yards.