Janet Jackson's Ex Posts Cryptic Message To Her On Website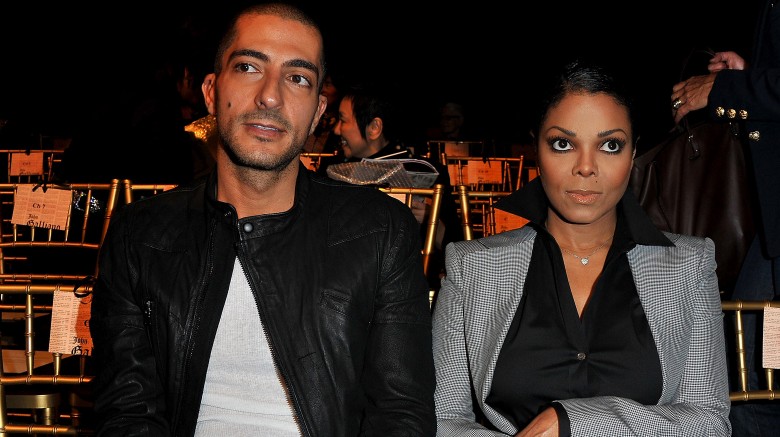 Getty Images
It sounds like Janet Jackson's estranged husband, Wissam Al Mana, hasn't stopped loving her.
As Nicki Swift previously reported, Jackson, 50, and the Qatari billionaire, 42, split in the first week of April 2017, just a few months after son Eissa was born in January. They were married for five years.
In a missive posted to his website on April 14, 2017, Al Mana, wrote, "To the most beautiful person in the world, thank you for your divine love, your eternal support and for being my best friend. I love you so much, inshallah we will be together in the Great Forever x."
He also posted a passage from the Quran that read, "You shall most certainly be tried in your possessions and in your persons; and indeed you shall hear many hurtful things from those to whom revelation was granted before your time, as well as from those who have come to ascribe divinity to other beings beside Allah. But if you remain patient in adversity and conscious of Him — this, behold, is something to set one's heart upon. — 3:186."
Sources told Us Weekly that part of why the pair separated was Al Mana's devotion to his religion. "Wissam wanted a wife who stuck more with the Muslim traditions," a source said. "Even before the baby was born, they clashed and butted heads a lot," the source added. "She felt like she couldn't be herself anymore ... she thought her career was suffering, and she started resenting Wissam for it. She couldn't settle down and be what he wanted her to be. Janet wanted more freedom."
The source also claimed that Jackson felt isolated from her loved ones. "Janet felt hidden away from her family," the Jackson insider said. "She missed them."
"Janet loved Wissam," the source continued, "but she wants her life back."
A source told Page Six that Jackson is well on her way to getting her life back. Movers were spotted in front of her London home earlier this week, and a source dished, "She wanted the locks changed a few weeks ago, and no keys for him."