Jamie Spears Claims That Britney's Issues Are Worse Than We Originally Thought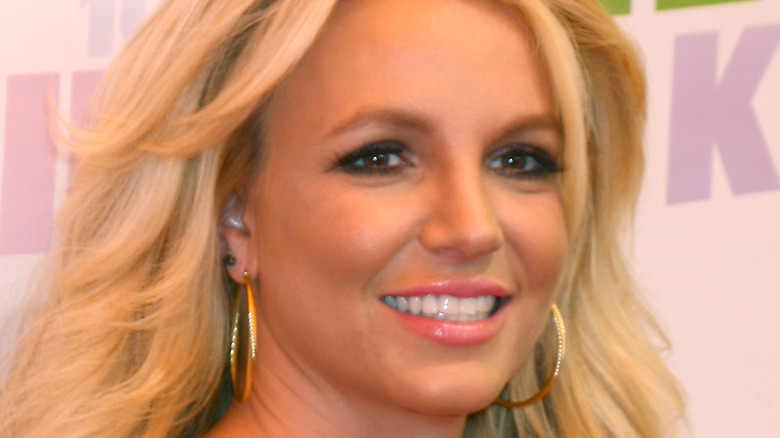 Kathy Hutchins/Shutterstock
Jamie Spears is claiming he "saved" his daughter Britney Spears from "disaster," less than two weeks after stepping down as her conservator. In perhaps a last-ditch attempt to defend himself, Jamie filed a 15-page petition to the Los Angeles County Court. The documents, obtained by The Sun on August 23, say people would "praise" him if they knew the full story.
Jamie's lawyer Vivian Thoreen submitted the documents and wrote, "If the public knew all the facts of Ms. Spears' personal life, not only her highs but also her lows, all of the addiction and mental health issues that she has struggled with, and all of the challenges of the conservatorship, they would praise Mr. Spears for the job he has done, not vilify him." As the papers remain "highly confidential," the statement continued, "But the public does not know all the facts, and they have no right to know, so there will be no public redemption for Mr. Spears."
Jamie agreed to remove himself from his daughter's conservatorship on August 12, despite claiming there are "no actual grounds" for it. "Mr. Spears is the unremitting target of unjustified attacks, he does not believe that a public battle with his daughter over his continuing service as her conservator would be in her best interests," legal docs stated (via TMZ). While Jamie called the petition for his removal "unjustified," he agreed to assist the court and his daughter during the transition to a new conservator. However, his latest legal documents may be doing Britney more of a disservice than any kind of good.
Jamie Spears claims he didn't know what drugs Britney was being prescribed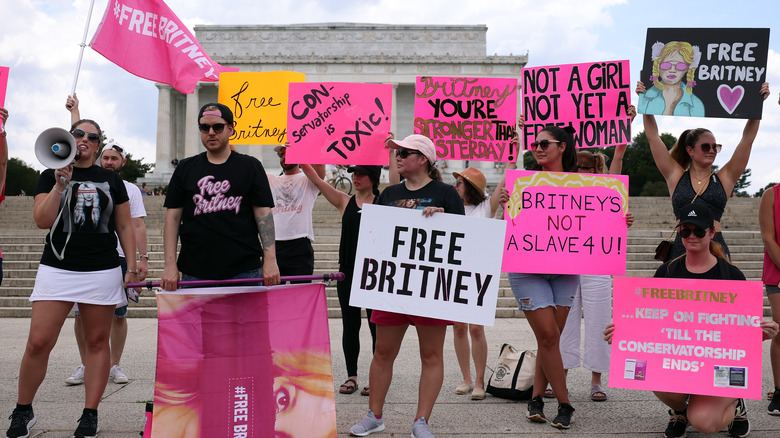 Kevin Dietsch/Getty Images
Jamie Spears officially denied being in control of Britney's alarming prescription drug plan. In the filing, Jamie alleged he had little to do with her medical treatment plan other than sign the checks ... some of which exceeded over $10,000 monthly, per The Sun. Instead, he pointed the finger at co-conservator Jodi Montgomery, Britney's late psychiatrist Dr. Benson, her former lawyer Samuel Ingham, and other medical experts for their choice of drugs.
Back in June, Britney made a harrowing 23-minute virtual testimony, where she told Judge Brenda Penny about her "traumatizing" conservatorship. The Grammy winner told the court she had been forced to take lithium each morning after she refused to go ahead with her Las Vegas residency in 2019, which made her feel "drunk" (via Insider). Britney has since revealed she wants to file criminal charges against her father for the "abusive" treatment plan.
While Jamie acknowledged Britney felt "constrained" by her medication, his legal documents claim they not only personally "saved" her, but professionally. "There is no doubt that the conservatorship saved Ms Spears from disaster, supported her when she needed it the most, protected her and her reputation from harm, and facilitated the restoration of her career." Although Jamie doesn't believe his removal from Britney's conservatorship is right, he emphasized he will step down ... when the time is right. Britney has yet to publicly comment on his latest claims. The next case hearing will be on September 29.