The Truth About The House Princess Diana Grew Up In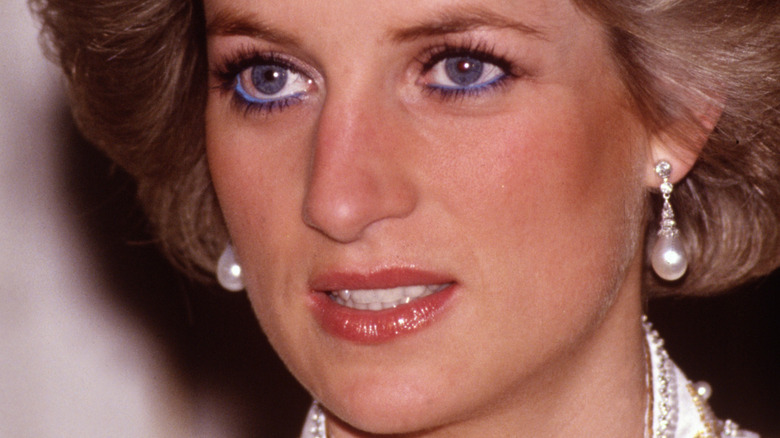 David Levenson/Getty Images
Diana Spencer was born in Norfolk on July 1, 1961, to parents John Spencer and Frances Shand Kydd. The future Princess of Wales had a fairly difficult childhood; her parents divorced when she was young, and her mother left her and her siblings to run off with another man; Frances had been having an affair, according to The Sun. "Diana was damaged, mentally, by her experiences. And then moving into the royal family was the worst possible scenario that she could have found for herself. One of the saddest parts of Diana's short and turbulent life was the failure of those around her — friends and family alike — to convince her to obtain treatment for her extreme symptoms of mental instability," royal expert Penny Junor told The Sun.
As a young girl, Diana attended a preparatory school by the name of Riddlesworth Hall at Diss, Norfolk, before heading to boarding school at West Heath in 1974, according to the royal family's official website. In 1977, she enrolled at Institut Alpin Videmanette in Rougemont, Switzerland, where she finished out her schooling. 
Before her school years, however, Diana lived at Park House, which has a strong connection to Queen Elizabeth. Keep reading to learn more about Diana's childhood home.
Princess Diana's father rented a house from Queen Elizabeth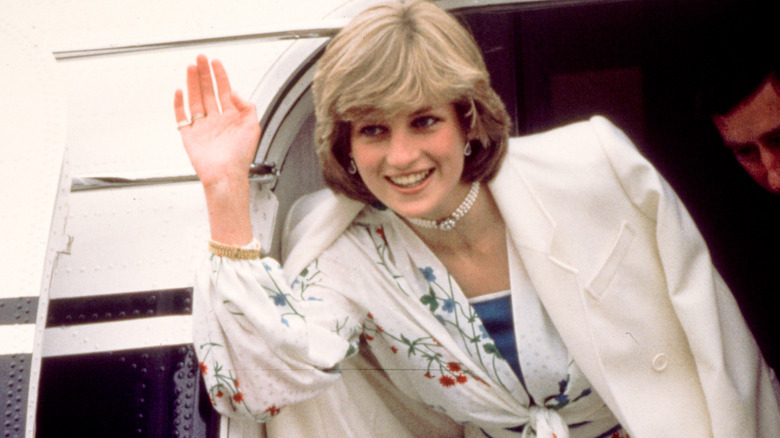 Kypros/Getty Images
Princess Diana spent the early years of her life growing up in Sandringham, Norfolk, on property owned by the royal family. Yes, her connection to the royal family started years before she would even meet her future husband, Prince Charles. According to Harper's Bazaar, Diana's father rented Park House, located on the estate grounds, and Diana was actually born inside the home. "There's always been something special about Park House. It's difficult to put a finger on what it is," Diana's former nanny Ingrid Crane told CNN back in 2007.
The Spencers left Park House in 1974, and the queen gifted it to the Leonard Cheshire disability charity in 1983, according to Hello! magazine. The home was "converted into a three-star hotel catering for guests with disabilities," the outlet reports. In 2019, the charity announced plans for a major renovation to the home, which was slated to take place in 2021, according to the Leonard Cheshire disability charity's website.
Although Park House no longer belongs to the royal family, it sits on the grounds of Sandringham estate, where Queen Elizabeth and her family members often travel for the Christmas holiday, according to the royal family's official website. 
Princess Diana moved to Althorp House with her family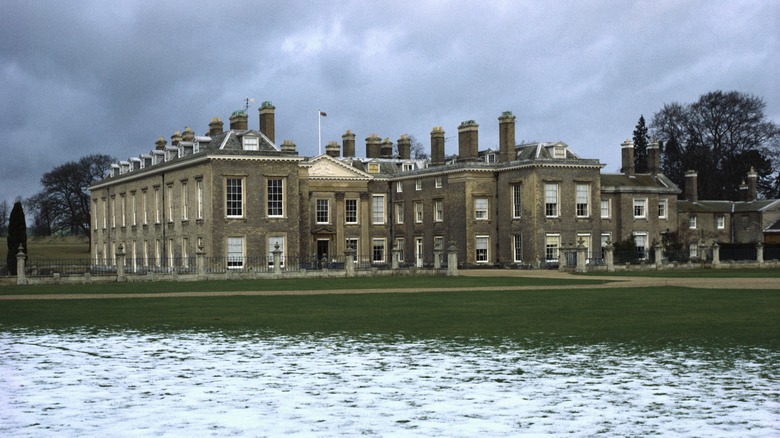 David Levenson/Getty Images
In 1976, Princess Diana moved to Althorp House with her family, according to Love Property. The stunning mansion, which is located in Northamptonshire, is complete with a total of 90 rooms, including a library, a saloon, a billiard room, and a picture gallery, according to Hello! magazine. There have long been rumors that the home, which has been in the Spencer family since the early 1500s, is haunted. BBC News reports that Diana "[loved] the grounds and house... despite [rumors] of ghosts haunting its many corridors, halls and rooms." The home holds a great deal of history within its walls; it is where Diana first met Prince Charles, according to the Telegraph. "Looking back, it was probably the happiest time of her life," former Althorp cook Betty Andrews told BBC News.
Diana died tragically in a car accident in Paris in 1997. Her remains are located the grounds of Athorp Park, according to BBC News. Althorp House is currently owned by Diana's brother, Charles, the 9th Earl Spencer, according to Hello! magazine. He inherited the home after the death of his father, who is buried on the grounds.