The Movie Role Matt Damon Regrets Turning Down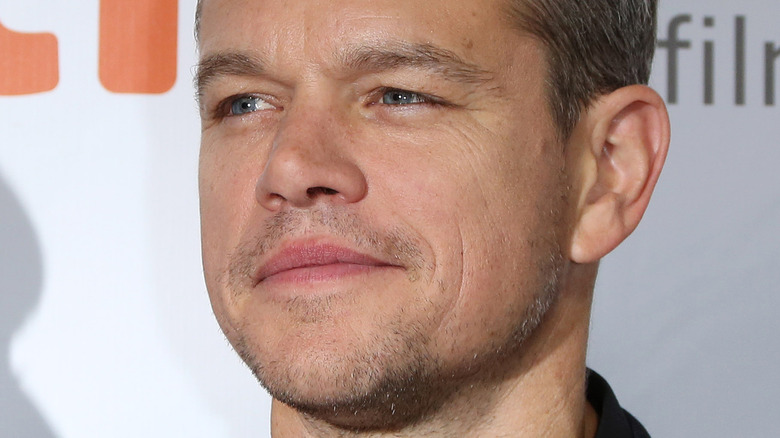 BAKOUNINE/Shutterstock
Our apologies to Matt Damon, but we'd like to tell you about one of the movie star's biggest career blunders to date. The A-list actor, best known for his roles in the "Bourne" and "Ocean's" franchises, is among Hollywood's elite when it comes to major box office performances. Grossing over $5 billion worldwide over the years (via The Numbers), Damon has become one of the biggest box office attractions that any film can land. In fact, Damon even ranked third on Forbes' most bankable stars back in 2016! Despite being ranked so high on the list, however, Damon stood a chance to make even more money in his career had it not been for one crucial role he said no to. So exactly how much money did Damon miss out on? Try a whopping $250 million!
How did that possibly happen? What movie role was it that Matt Damon skipped out on that cost him millions upon millions? And does he regret it? Lucky for you, we have the scoop — read on to find out more!
Matt Damon said no to 'Avatar'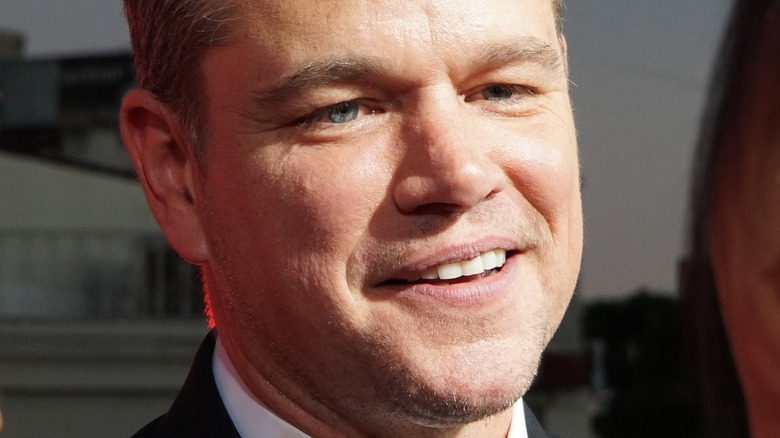 Alex Millauer/Shutterstock
In a 2019 interview with GQ UK, Matt Damon and Christian Bale were questioned on movies that they've done solely for the paycheck. While Bale noted that it's a subject that he often wrestles with, Damon revealed that he has never done so. What Damon has done, however, is turn down this particular James Cameron flick, which, in turn, cost him $250 million. The movie? 2009's "Avatar."
Initially requested by Cameron for Damon to play leading character Jake Sully, the actor revealed how the conversation between him and the famed director went down and why he ultimately rejected the gig. "Jim Cameron offered me 'Avatar,'" Damon prefaced before revealing, "When he offered it to me, he goes, 'Now, listen. I don't need anybody. I don't need a name for this, a named actor. If you don't take this, I'm going to find an unknown actor and give it to him, because the movie doesn't really need you. But if you take the part, I'll give you ten percent.'"
Damon added, "I told John Krasinski this story when we were writing 'Promised Land' ... and he goes, 'If you had done that movie, nothing in your life would be different. ...
Except that, right now, we would be having this conversation in space." Ha! Given "Avatar" has grossed $2.7 billion, Damon would have actually made $250 million-plus. So, why did Damon reject Cameron's offer? 
A man of loyalty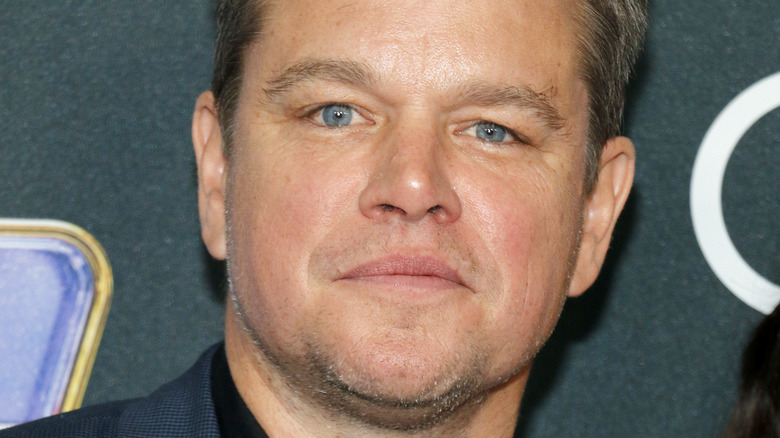 Tinseltown/Shutterstock
Matt Damon revealed the reason he ultimately rejected James Cameron's whopping offer was due to filming "The Bourne Ultimatum," which coincided with the shoot of "Avatar." Not wanting to leave his "Bourne" cast and crew in the dust despite a massive paycheck (and massively successful movie), Damon remained loyal to the franchise that helped him amass his fortune in the first place. In the aformentioned GQ interview, Damon noted that "It would have caused a problem for Paul Greengrass and for all my friends on 'The Bourne Ultimatum,' so I couldn't do it."
While Damon was certainly at a loss for skipping out on such a big paycheck, he revealed an even bigger regret — not being able to work with James Cameron. "Cameron said to me in the course of that conversation, 'Well, you know, I've only made six movies,'" not realizing how "infrequently" Cameron worked in the moment. Damon also noted that turning down the offer "was probably passing on the chance to ever work with" Cameron himself — something Damon greatly regrets.
At the end of the day, though? "My kids are all eating. I'm doing ok[ay]," Damon concluded.