Rock Stars React To The Tragic Death Of Charlie Watts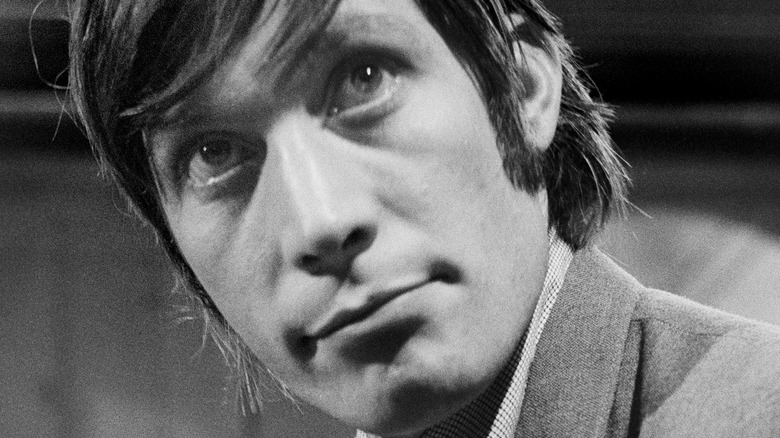 George Wilkes Archive/Getty Images
Following today's announcement that original Rolling Stones drummer Charlie Watts died at 80, fellow fans and musicians alike have expressed their love for his classic style. Watts met his future bandmates while taking drumming gigs at local London clubs before formally joining the group in 1963 (per Variety). A year later, in 1964, Watts married Shirley Ann Shepherd and the couple had one daughter, Seraphina (per NME).
Throughout Watts' long-running commitment to the Rolling Stones, he mostly rejected the hedonistic lifestyles other members like Mick Jagger and Keith Richards opted for. In recent years, Watts had dealt with some health issues, including his 2004 throat cancer diagnosis, from which he "successfully recovered" (per Variety). At the time of Watts' death, the musician had stepped away from Rolling Stones' summer tour to heal from unknown medical procedures, per his earlier statement (via the New York Daily News). "For once my timing has been a little off. I am working hard to get fully fit, but I have today accepted on the advice of the experts that this will take a while," Watts said.
As the music community is currently grieving the loss of a great drummer, here are a few reactions from Watts' fellow rock stars.
The Beatles' Paul McCartney and Ringo Starr share tributes to Charlie Watts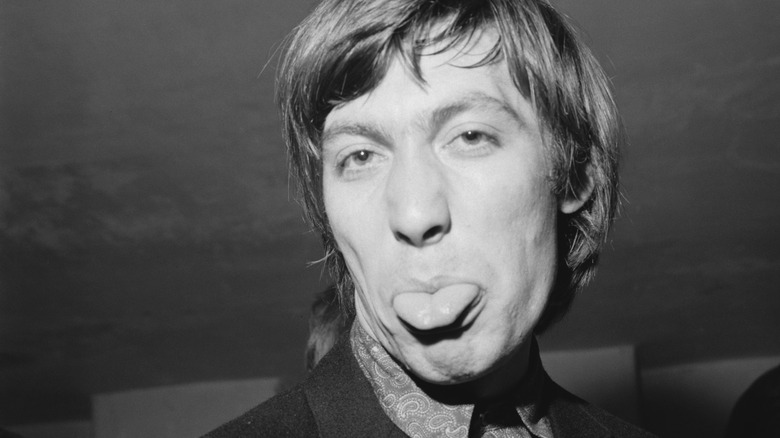 Stanley Bielecki/asp/Getty Images
Hours after the news of the death of Rolling Stones' Charlie Watts broke, other famous musicians took to social media to share their memories of the talented drummer. One of many, The Beatles' Paul McCartney uploaded a video to Twitter, where he spoke for fifty seconds.
"So sad to hear about Charlie Watts, the Stones drummer, dying. He was a lovely guy. I knew he was ill, but I didn't know he was this ill," McCartney said. "So, lots of love to his family, his wife and kids, and his extended family, and condolences to the Stones. This will be a huge blow to them, because Charlie was a rock. A fantastic drummer. Steady as a rock. Anyways, so, love you Charlie. I've always loved you. Beautiful man, and great condolences and sympathies to his family."
Another member of The Beatles, Ringo Starr, also expressed his love for the late Charlie Watts. "#God bless Charlie Watts we're going to miss you man peace and love to the family Ringo," Starr tweeted, complete with photos of the two friends.
Elton John, Pete Townshend, and more honor Rolling Stones drummer Charlie Watts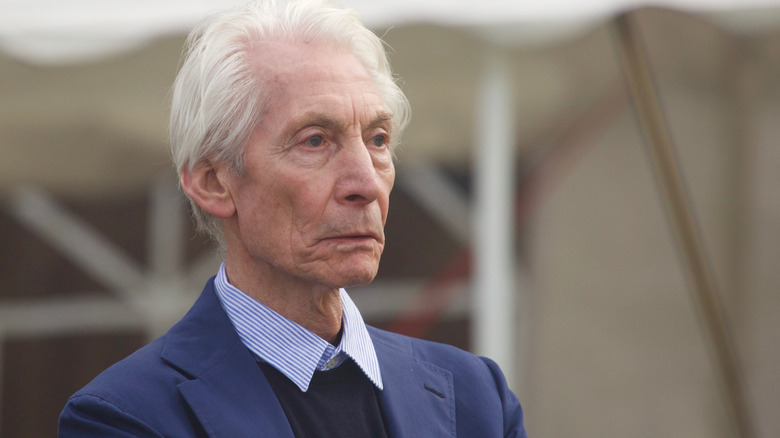 Terry Murden/Shutterstock
The list of rock 'n' roll musicians sharing their condolences for Rolling Stones drummer Charlie Watts keeps growing by the hour. Musicians including The Who's Pete Townshend, Elton John, Joan Jett, and many more, have shared their memories and the impact that Watts had on the music scene.
"Full Moon. Rainbow. Always a sign. Charlie Watts wept at Keith Moon's funeral. I wish I was capable of such tears today. Instead I just want to say goodbye. Not a rock drummer, a jazz drummer really, and that's why the Stones swung like the Basie band!! Such a lovely man," Townshend captioned on his latest Instagram post. "God bless his wife and daughter, and I'll bet the horses will miss him too." 
Jett posted, "Charlie Watts was the most elegant and dignified drummer in rock and roll. He played exactly what was needed – no more – no less. He is one of a kind." Elton John also wrote his own tribute, which included a photo of him with Watts. "A very sad day. Charlie Watts was the ultimate drummer. The most stylish of men, and such brilliant company. My deepest condolences to Shirley, Seraphina and Charlotte. And of course, The Rolling Stones." 
Today is just the first day the music industry has had to grieve the loss of this incredibly impactful drummer, who was inducted into the Rock and Roll Hall of Fame in 1989 (per Variety). As more tributes pour in, Deadline is sharing the complete list of his fellow musicians' messages.