Does Pippa Middleton Have A Royal Title?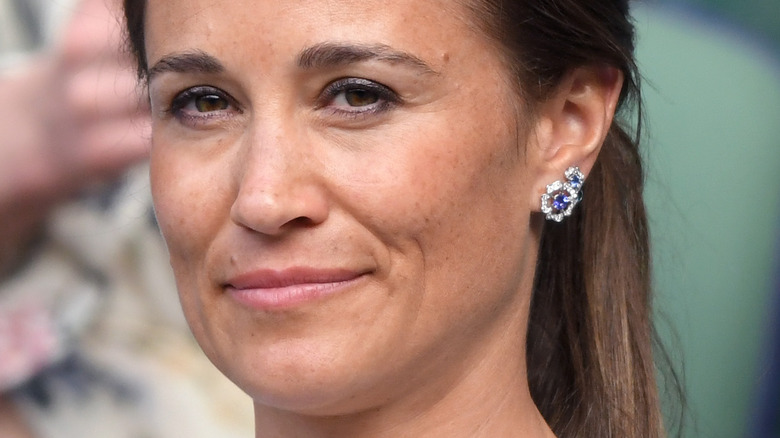 Karwai Tang/Getty Images
When Catherine "Kate" Middleton married the Duke of Cambridge, Prince William of the British royal family, in 2011, the Queen of England gave the couple their titles of Duchess and Duke. Although Kate did not receive a princess title, as she is not a direct descendant, she is set to climb the ranks. William is currently third in line for the crown. According to British Heritage, when Queen Elizabeth II's son, Prince Charles, takes the throne, William and Kate will ascend to be the Prince and Princess of Wales — and eventually King and Queen Consort of England.
Kate was raised in Bucklebury, and has two siblings: Pippa and James. When Kate accepted her regal responsibilities, many who were vaguely aware of the British succession line wondered whether Queen Elizabeth would bless the Middleton siblings with titles, too. Although James does not have a title, Kate's sister, Pippa, is set to receive one — but she won't be inheriting it from Elizabeth. Here's what you need to know about Pippa Middleton's future position.
Pippa Middleton will inherit a royal title through marriage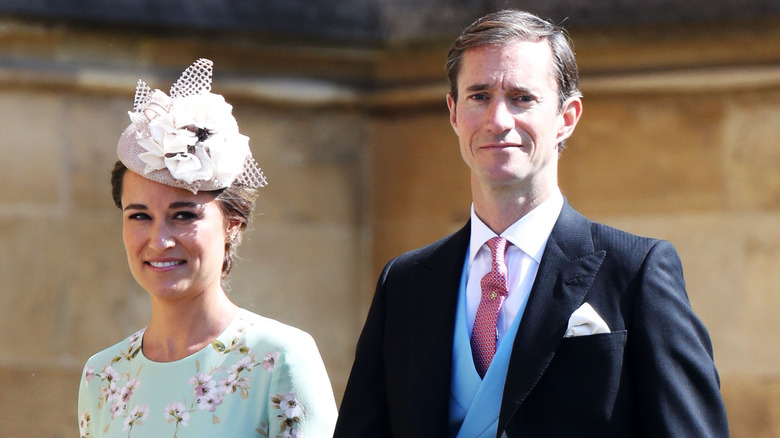 Chris Jackson/Getty Images
When Duchess of Cambridge Kate Middleton's younger sister, Pippa, married billionaire race car driver James Matthews in 2017, many had wondered if the British monarchy would bestow royal titles on the couple, as well. Although it hasn't happened yet, Pippa will get a regal title a different way. According to Business Insider, Matthews' father bought a Scottish mansion and received the distinct title of Laird of Glen Affric. Thus, when Matthews' father dies, he and Pippa will inherit the titles of Laird and Lady.
Before she tied the knot with Matthews, Pippa did an interview with the "TODAY," where she spoke about Prince William and Kate's wedding and life in the public eye. "It's really difficult. It's getting used to not being entirely private, and feeling wherever I go that someone might spot me. For good or bad, it means I don't entirely relax, especially in cities," she explained. "The nature of Twitter and Facebook, people will say they've just seen me somewhere, and particularly in a restaurant that could be the worst, because if someone tweets in a restaurant then a photographer could show up at a restaurant and then my private dinner is not so private." But she has certainly accepted her place in the public eye with grace and style.
Pippa Middleton could also earn a royal title when Kate ascends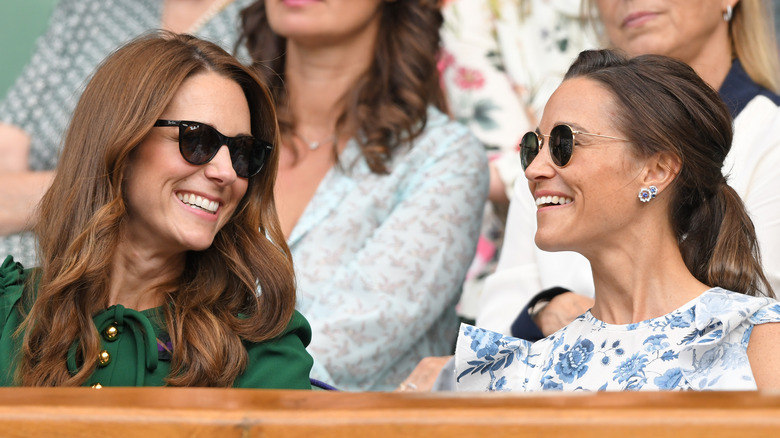 Karwai Tang/Getty Images
Given that Pippa Middleton's older sister, Kate, will one day be on the throne as the Queen Consort of England, it is unclear if Pippa will receive another royal title. While she would not directly inherit a title, Kate could provide one in the future, according to Express. Going even more in depth about Pippa's possible role, CheatSheet explains, "The Queen does have the power to create hereditary peerages. However, in recent years, she's only handed them out to people who've married into the royal family. The last time a non-royal was granted a hereditary title was 1984. If her father did become an earl, Pippa would become a Lady. But her child wouldn't get a title, and Pippa's brother would inherit the earldom, even though she is the eldest child."
Also, although Pippa and her husband James Matthews welcomed their first child in 2018, none of their kids will inherit a royal title, per Town & Country. But we can all agree that, title or no title, Pippa will always be royalty in our eyes.