How Britney Spears Helped Create The Zoey 101 Theme Song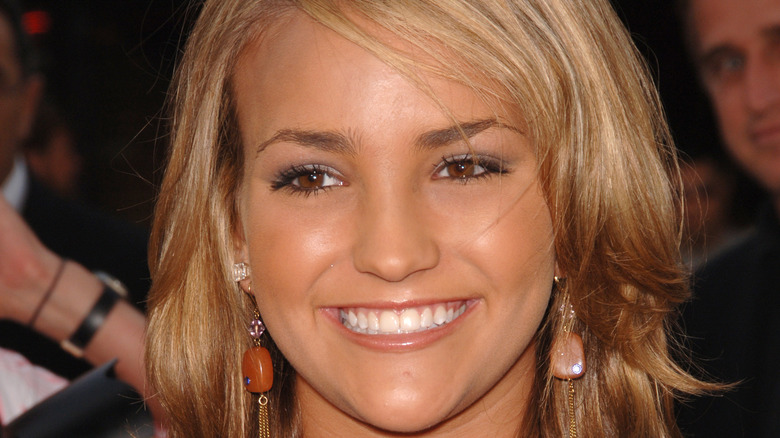 Featureflash Photo Agency/Shutterstock
There's nothing like a good ol' teen TV show theme song to take inject a dose of nostalgia into your life and take you back to your younger years. The first note of Phantom Planet's "California" will probably have you shipping Seth and Summer all over again, while Gavin DeGraw's "I Don't Want to Be" will likely take you back to the time when you wished you were a student at Tree Hill High School and were besties with Brooke, Peyton, Haley, Lucas, and Nate.
Fans of Nickelodeon shows also had their fair share of banger theme songs that pretty much defined many people's childhoods. TLC's "All That" theme song is nothing but iconic, and so are Coolio's "Aw, Here It Goes" for "Kenan and Kel," and Miranda Cosgrove's "Leave it All to Me" for "iCarly."
The same can be said for the theme song of the hit show "Zoey 101." Recorded by Jamie Lynn Spears, it served as the show's opening title. Many fans know the track by heart to this day, but not all are privy to the fact that Britney Spears help create the song.
Jamie Lynn Spears enlisted the help of big sis Britney when creating the show's theme song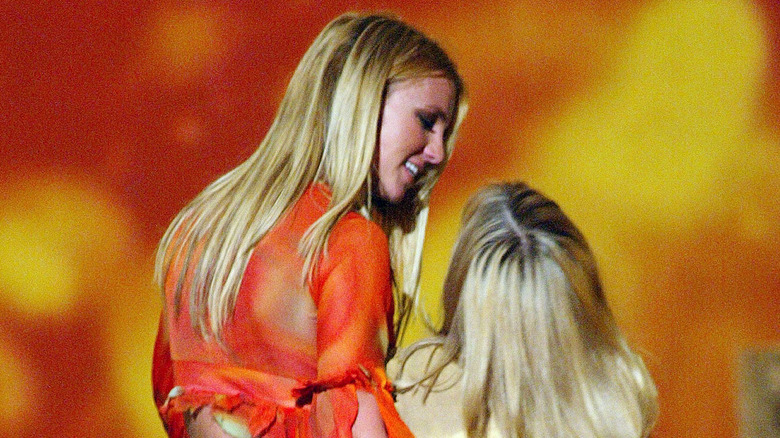 Kevin Winter/Getty Images
"Zoey 101" ran from 2005 to 2008 for four seasons, but it wasn't until late last year that it was revealed that Britney Spears had a hand in creating — and even performing — the show's theme song. 
In an interview with Entertainment Tonight, Jamie Lynn shared that when she was struggling to work on the song back then, the Princess of Pop came to her rescue like a good big sister. "The 'Zoey' theme song was something me and my sister were a part of creating," Jamie Lynn divulged. "I was like 12, I was nervous to go in the studio. Of course, your big sis is like, 'Get in here and do it!' She cheered me on and she was a big part of that song in the original version."
Jamie Lynn also shared how grateful she was that Britney was there to offer nothing but support. "My sister was like, 'It can't suck,'" she told Nylon. "She would help me sing exactly how I want to sing because she knew I could sing, but I was so shy about it for some reason. My sister pulled together this song, and then she came in the studio with me and made sure I felt comfortable. But we never actually released a version of it."
Jamie Lynn Spears updated the 'Zoey 101' theme song to do it justice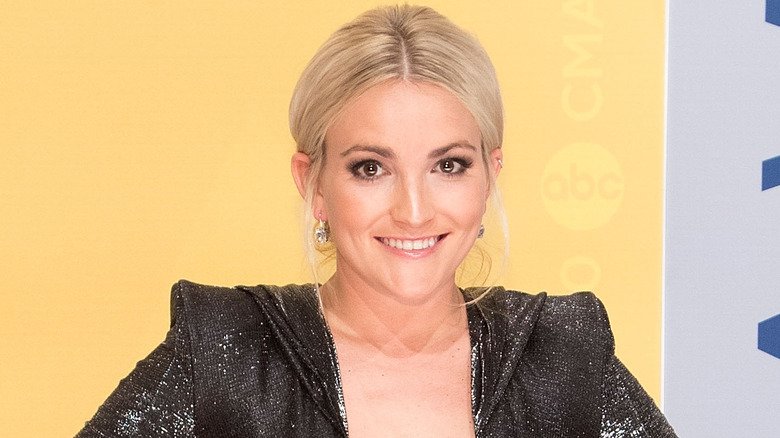 Taylor Hill/Getty Images
Up until 2020, fans of the show only had over a minute of the song to listen to, but Jamie Lynn blessed everyone with a reimagined version of the song produced by DJ Chantel Jeffries. They gave it a "techno edge" and updated lyrics to appease both old and new fans, per Nylon.
The new version even had a music video to boot, which brought in most of the show's original cast, including Erin Sanders, Chris Massey, Matthew Underwood, and Sean Flynn. Even super-popular young influencers were featured on the video, like Jojo Siwa, Dixie D'Amelio, Sofia Reyes, and Harry Jowsey.
Britney Spears wasn't able to participate, though, but that's only because she was on a much-needed getaway trip. "She was busy having a nice little vacation that she very much deserved," Jamie Lynn said.