What We Really Know About NCIS Star Maria Bello's Engagement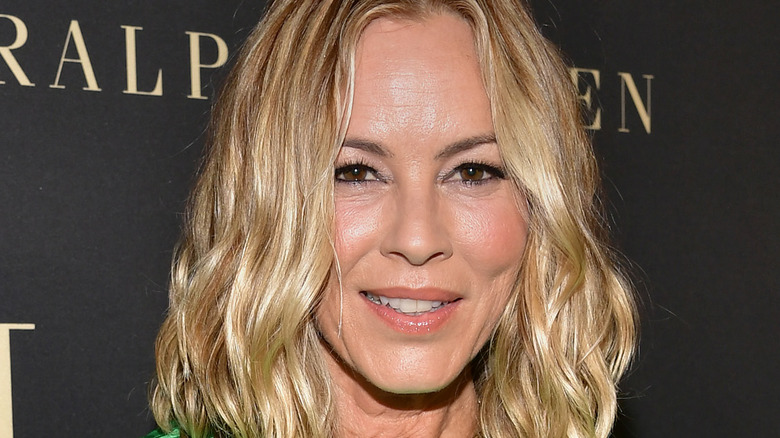 Emma Mcintyre/Getty Images
Former "NCIS" star Maria Bello's engagement was a bit of happy news during the pandemic. The beloved "Coyote Ugly" actor earned a new group of fans in her role as Jack Sloane on "NCIS." Fans of the CBS hit series seemed heartbroken when Bello left "NCIS," with many fans shipping a romance with star Mark Harmon's character Leroy Jethro Gibbs.
Bello has built a successful acting career in television and movies. She appeared in two popular TV shows, "ER" and "Law & Order: SVU." Bello is well-known for her iconic role in "Coyote Ugly," as well as her breakout roles in the films "Thank You for Smoking," and "A History of Violence."
In addition to getting engaged, Bello is undertaking a new challenge in her career. Bello has been tapped as a producer and writer for "The Woman King," a film starring Viola Davis. But Bello's most important role is her job as a mother. People reported that the actor shares son Jackson McDermott with Dan McDermott. All that aside, keep reading to find out more about Bello's exciting engagement!
Maria Bello and Dominique Crenn got engaged in 2020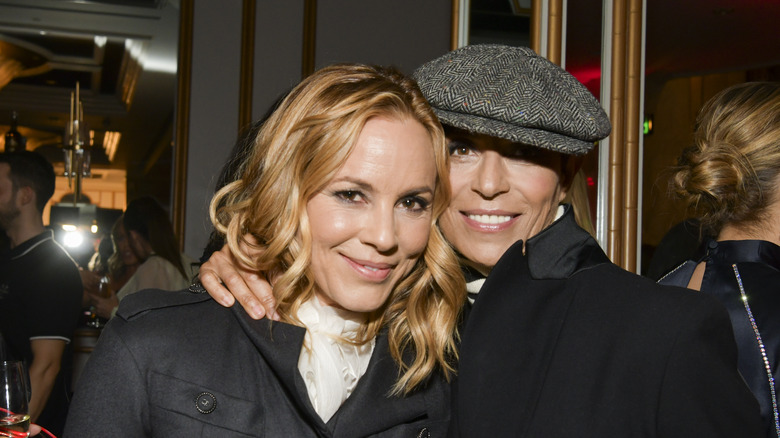 Rodin Eckenroth/Getty Images
Maria Bello and Dominique Crenn announced their engagement in 2020. According to Cheat Sheet, Crenn is a chef and a big deal in the restaurant world. Crenn is the owner of Atelier Crenn, Petit Crenn, and Bar Crenn. The outlet reported that in 2018, Crenn made history when she became the "first woman in the United States to receive three stars from the Michelin Guide for her restaurant Atelier Crenn."
Crenn shared a sweet story during an interview with Haute Living about meeting Bello. Crenn said, "I didn't really know who Maria was, but I'm French, so I don't know really follow American [actors]." The French chef told the outlet that she and Bello became friends after the "NCIS" actor came to her restaurant, but they both felt something was between them. Crenn told Haute Living that she told Bello she had cancer and that a relationship at the time may not be a good idea, but she was surprised by the actor's response. "She looked me in the eyes and said, 'OK, let's do cancer.'"
Crenn and Bello have a powerful love story; keep reading to find out more
Maria Bello and Dominique Crenn have a powerful love story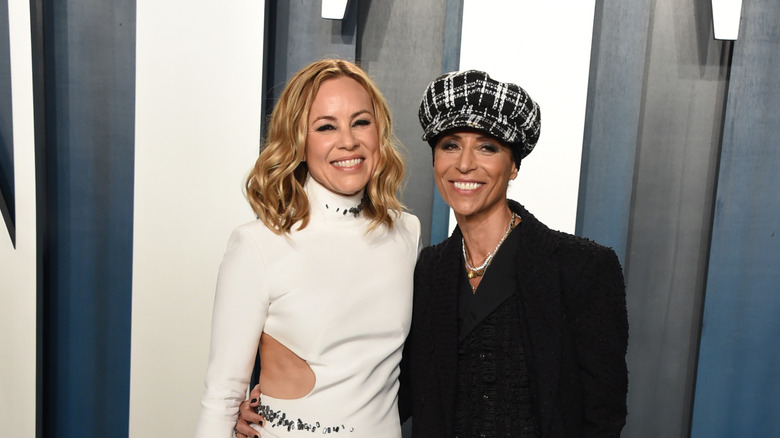 John Shearer/Getty Images
Maria Bello and Dominque Crenn have an unconventional love story. The couple had just started dating when Crenn found out she had breast cancer. The French chef told People she tried to discourage Bello; she told the actor about the huge challenge cancer would be to their relationship. But Crenn told the outlet that Bello was all in. Crenn said, "She's like, 'I'm here and I'm going to be here for all the time during the time of this' and she's been by my side. She's been there for us."
As for Bello, she did not seem phased by the cancer diagnosis. The former "NCIS" actor told People, "You really learn how someone rolls when they're sick," Bello continued. "And I loved the way she rolls through life and dances through life even when she's really sick."
Bello and Crenn announced their engagement on their way to Elton John's annual Oscar party in 2020. Bello told Entertainment Tonight, "So this is sort of our fun time out in Hollywood for the first time. It was very surprising and meant to be, but about time. I've finally grown up enough to get married."