What We Know About Maria Bello's Fiance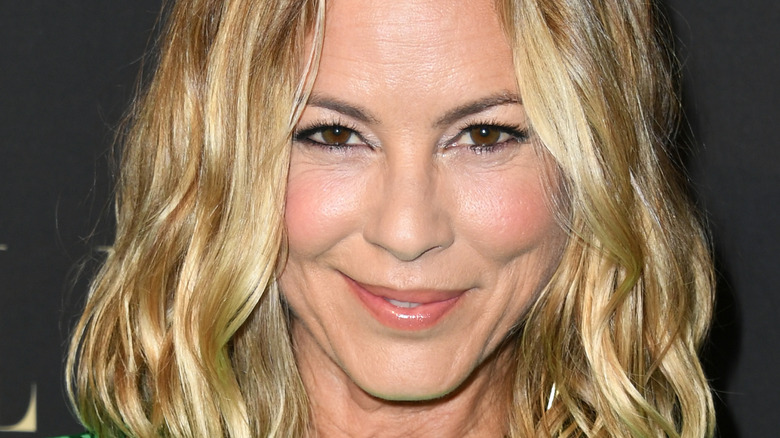 Jon Kopaloff/Getty Images
Maria Bello has somewhat of an unconventional love story with her fiancee Dominque Crenn. The couple opened up to People about how they first met in February 2020 during a red carpet event. The "NCIS" actor revealed that they began dating shortly after Creen's diagnosis with breast cancer, noting that "it's been quite a year." 
Crenn shared that she tried to warn Bello of what kind of a toll her cancer would have on their relationship, but Bello was totally supportive. "She's like, 'I'm here, and I'm going to be here for all the time during the time of this' and she's been by my side," Crenn told the outlet. "She's been there for us." Though cancer is a challenging diagnosis for all parties involved, Bello said that she still never smiled so much. "You really learn how someone rolls when they're sick," Bello continued. "And I loved the way she rolls through life and dances through life even when she's really sick." 
Bello has also not been shy about sharing her love for Crenn on social media, including in a post on Valentine's Day. "Precious partner in crime – you light up even the darkest spaces and bring so much joy to the world," she sweetly wrote on Instagram. "May all of you make someone else smile on this Valentine's Day as @dominiquecrenn does everyday. Je t'aime."
It's no secret that the pair have been through a lot together, and a pandemic doesn't make it any easier.
Maria Bello and Dominique Crenn had a tough time during the pandemic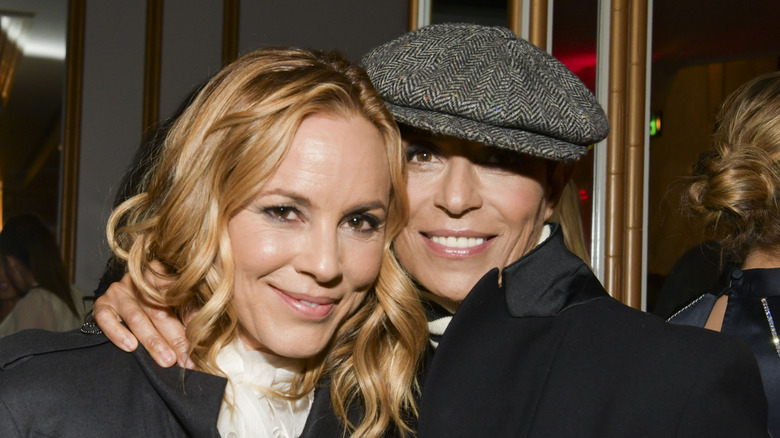 Rodin Eckenroth/Getty Images
Like many others, Maria Bello has been separated from a loved one amid the COVID-19 pandemic. The "Coyote Ugly" actor took to Instagram to speak about being apart. "Engaged in solitude. OK, so Dom and I just got engaged, December 29, very romantic, in Paris. And we live in different cities, OK? She lives in San Francisco; I live in LA. We thought we were totally good with that because I'm the sort of person that needs to have my time and space. I'm an introvert; I need to go in and connect. Same with Dom," she said in the March video.
Bello went on to tell fans that she thought they were okay being apart, but then COVID-19 hit, and they've been trying to figure out their relationship. "We were like, 'Oh s*** we live in different cities, how does this work?' So, we're navigating that," Bello confessed to fans. "What does engaged mean? We're getting to know each other, thinking one day we'll get married. Maybe this is the test period; I don't know." 
She also wondered who else was dealing with COVID and a relationship. A few took time to comment with suggestions, while several others just sent their love. "I love your honesty, such a good time to navigate all the deep waters that stir below," one fan commented. We, too, applaud Bello for being so vulnerable.