Report: Richard Simmons Hospitalized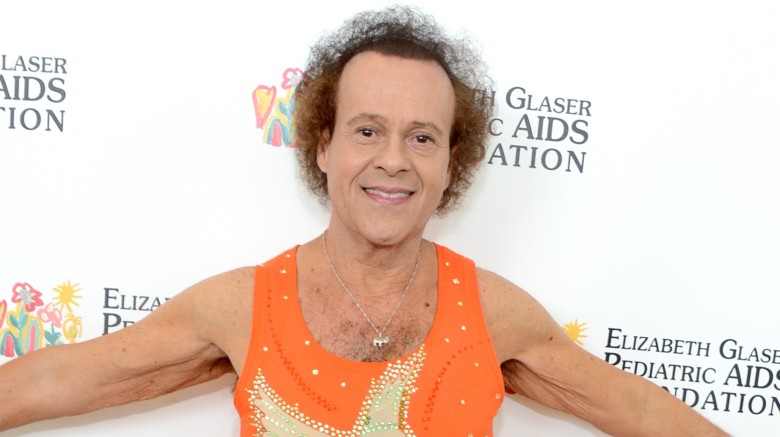 Getty Images
The famous fitness instructor was taken to the hospital on April 17, 2017.
According to ABC News, Richard Simmons, 68, was suffering from "severe indigestion." He also had been experiencing "discomfort while eating" for a few days before his hospital admittance.
"Richard Simmons was hospitalized on Monday at an undisclosed location in California," Simmons' representative Michael Catalano said. "After a few days of battling severe indigestion and discomfort while eating, we agreed it was best for him to seek treatment."
TMZ reported that Simmons' "gastrointestinal issue" wasn't too severe that it necessitated a call in to 911. Rather, Simmons' people drove him to the hospital.
Luckily, Simmons is said to be doing just fine. "He's already feeling better and is expected to make a full recovery," Catalano revealed to ABC.
Simmons has been making headlines in the past few months, as multiple sources claimed, on the viral podcast Missing Richard Simmons, that he was being held hostage by his housekeeper. But, after police performed a welfare check on Simmons, they concluded that he was "not in harm's way."
While Simmons certainly took a long break from the spotlight, it would seem that the workout wonder is ready for a comeback. In April 2017, management company Prominent Brand + Talent announced that it had gained exclusive worldwide rights to represent Simmons for endorsements, merchandising, and licensing opportunities.
"Prominent is proud to represent Richard Simmons," Prominent managing member Dan Levin stated. "And has plans to launch a global line of thoughtful motivation and inspiration-based products that will achieve the tenets Richard has always espoused–love yourself no matter what you weigh, make time to do good for others and laugh a little."
We hope Simmons feels better soon—we're excited to see what he has in store for us!