Are Sonja Morgan And Luann De Lesseps Really Friends?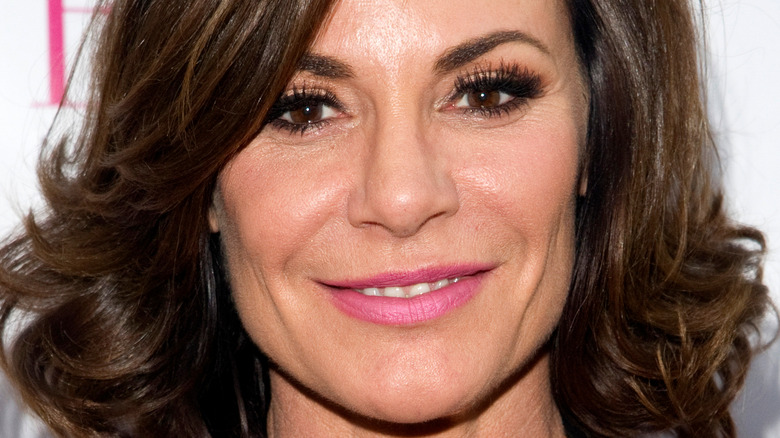 Ron Adar/Shutterstock
If there's one thing that keeps the lights on in the Bravo studios, it's a "Real Housewife" feud. The franchise is speckled with fallings out and feuds that belong on the pages of a history book.
For instance, Vicki Gunvulson and Tamra Judge fought for years about Vicki's toxic relationship with Brooks Ayers. A few miles north in Beverly Hills, Lisa Vanderpump and Kyle Richards had one of the biggest fallings out of all time. Kyle accused Lisa of planting unflattering stories about Dorit Kemsley in the tabloids, per Us Weekly — and Lisa was horrified, as she felt betrayed. The whole thing ended with Lisa's husband, Ken, screaming at Kyle to get out of their house as he marched off upstairs. Yikes.
So that's the West Coast covered, but what's going on out east? Two of the New York franchise's longest-running housewives, Sonja Morgan and Luann de Lesseps, are rumored to be in a nasty feud of their own right now. Here's the deal.
Sonja didn't realize Luann was still on the phone when she said this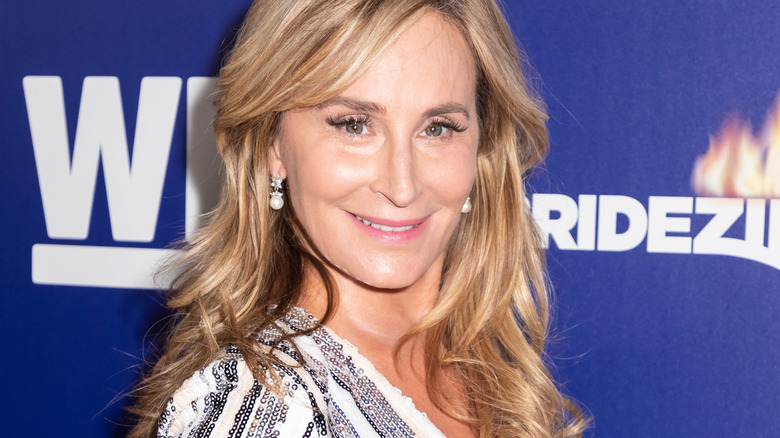 Sam Aronov/Shutterstock
Sonja Morgan's notoriously big mouth got her in trouble on a recent episode of "Real Housewives of New York." In the episode, Luann de Lesseps called her to check in as she recovered from COVID. After they said their "I love you"s to each other, Sonja hung up the phone and turned to her assistant. "Oh my god, I speak so much s*** about Luann, and I love her so much," she said. "I love Ramona too, but I just always say s*** about them," she added. "I just can't stop talking s***." Smash cut to Luann, still very much on the line. "I can f***ing hear you," Luann screamed.
Though she laughed it off in the moment, the whole exchange seemed to hurt Luann'as feelings quite a bit. When speaking to Ramona Singer later on in the episode, Luann couldn't keep her feelings hidden. "I'm like that b**ch," said Luann. "I'm a good friend to her. It's this double-handed relationship," per the Daily Mail.
Things seem to be melting down between Luann and Sonja right now, but this isn't the first time their friendship has been tested.
Sonja and Luann have fought before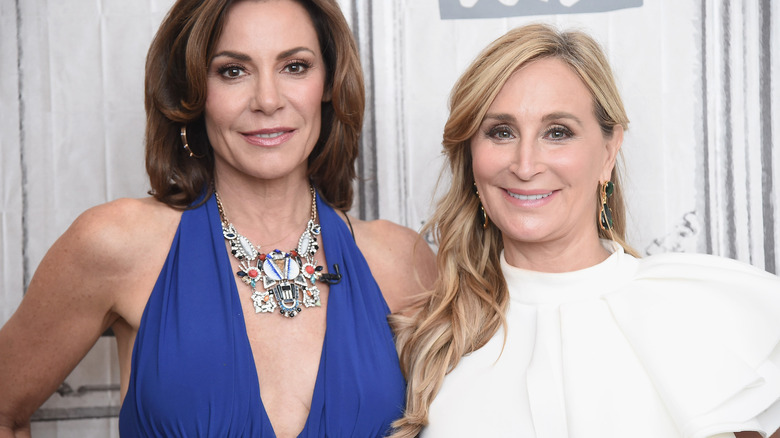 Earlier this season, Luann de Lesseps and Sonja Morgan nearly had a falling out over their romantic lives. Per People, Sonja felt neglected because of how invested Luann was in her then-boyfriend Garth Wakeford. Sonja finally snapped when Luann began talking about Garth's full head of hair. "Well, she was with my bald guy," Sonja said abruptly, referring to a fling she said with Luann's (bald) ex-husband before he and Luann met. "That was my bald guy she married."
Luann lost it. "He was never your guy," she said angrily, per People. "He was a f*** for you, let's not exaggerate. I'm tired of your bulls***, Sonja. Just be happy for me once in a while," she demanded, adding, "He married me. He wasn't your guy, he was never your guy!" The fight dragged on until Sonja admitted she was just jealous of how much time Luann was spending with Garth. It was then that Luann understood her feelings, and she promised to make more time for Sonja.
Crisis averted. If they were able to survive that, maybe they'll be able to make it past Sonja's "s***-talking" tendencies.