What We Know About Princess Diana's Alleged Affair With Her Bodyguard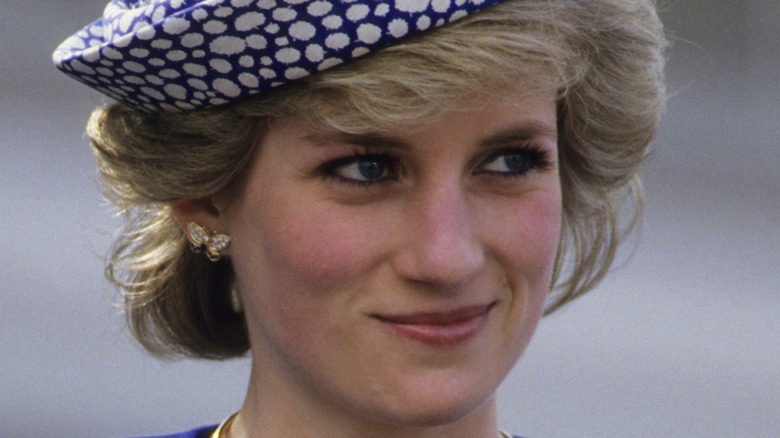 Georges De Keerle/Getty Images
Princess Diana has long been a subject of public intrigue. But even more people today are familiarizing themselves with her controversial life, courtesy of "The Crown." The hit Netflix series was first released in 2016 and has visually represented each stage of Queen Elizabeth II's reign. While the show has been a hit since day one, no season has been more popular than that of its fourth — which spotlights when Princess Diana and Prince Charles first meet.
Season 4 showed the early days of their supposedly unhappy marriage, as Diana (played by Emma Corrin) discovered that Charles' (Josh O'Connor) affinity for Camilla Bowles-Parker (Emerald Fennell) was not platonic. Diana's growing despondence then led to multiple alleged affairs, something she was unable to hide from the royal family. In one scene during "The Crown," Princess Anne (Erin Doherty) jokes with the queen (Olivia Colman) about Diana's extramarital relationships ... including one with her bodyguard, surprisingly. Corrin, who starred as Diana, told talk show host Tamron Hall during an interview in November 2020 that while the Netflix series is "fictionalized to a great extent," it does have "its roots in reality."
Despite being a throwaway line in "The Crown," the man in question was, in fact, a much bigger part of Diana's life than the show may have led on. According to private voice tapes featuring the late princess, she even considered running off with him at one point.
Princess Diana called her bodyguard the 'greatest love' she ever had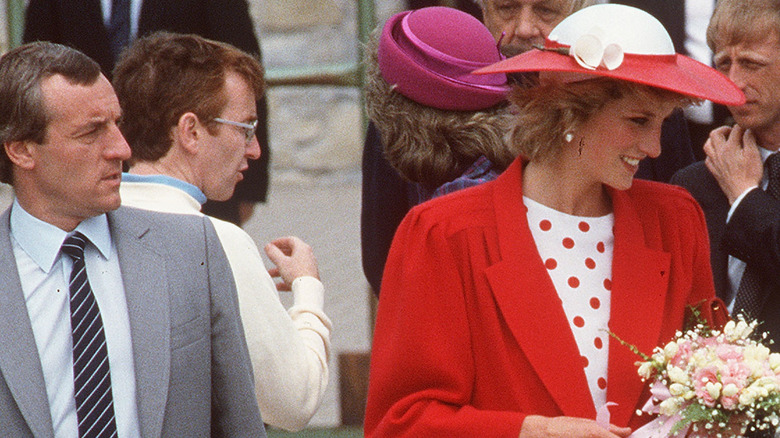 Anwar Hussein/Getty Images
It's no surprise Princess Diana had plenty of admirers, but perhaps her most controversial was the first man she was romantically linked to after Prince Charles. In private tapes recorded in 1992 with Diana's voice coach Peter Settelen and released after her death, Diana reportedly revealed her "greatest love" was her bodyguard, per Oprah Daily. Diana not only expressed being "deeply in love" with the man, but said she was "quite happy to give all this up and to just go off and live with him," which he apparently also wanted.
While she didn't name him, the mystery man is believed to have been Barry Mannakee, a former police officer for the Royal Protection Squad. Back in April 1985, the father-of-two was assigned to guard Diana as marital tensions escalated between her and Charles. While Mannakee's responsibilities included protecting her from unwanted attention or physical harm and accompanying her on trips, his personal affections for the "people's princess" seemed to go beyond his professional obligations, per The Sun.
According to royal expert Tina Brown, Diana and Mannakee forged a close relationship during a fishing accident at Balmoral Castle in Scotland. Brown writes in "The Diana Chronicles" that after Diana injured herself with a salmon hook, "It was Mannakee who drove the car, Mannakee, not her husband, who consoled her," according to Oprah Daily. From then on, Diana's bodyguard continued to support her emotionally, and the pair even publicly flirted with one another — which apparently didn't sit well with royal staffers.
Barry Mannakee was reportedly fired for getting 'too close' to Diana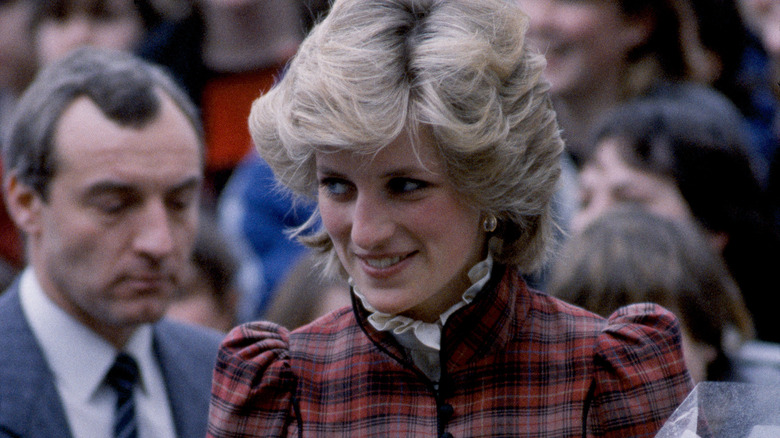 David Levenson/Getty Images
Princess Diana never revealed whether her and Barry Mannakee's relationship was physical, but one instance suggests so. Royal expert Tina Brown wrote that after the pair was caught in a "compromising position" in 1986, Mannakee was fired, per Oprah Daily. While royal staffers like Ken Wharfe (Mannakee's successor as bodyguard) have said he was simply a "shoulder to cry on," others disagree and claimed that "he really had the hots for her," per news.com.au.
Likewise, cavalry officer James Hewitt, who Diana also had an affair with, claimed she had told him they were lovers, per Oprah Daily. But as people within the palace — Prince Charles included — caught onto Mannakee and Diana's growing intimacy and "over-familiar behavior," the 38-year-old was transferred to the Diplomatic Protection Squad, per The Sun. Although, according to Diana's tapes, he was "chucked out." Nine months later, Mannakee was killed in a motorbike accident.
While making an appearance at the Cannes Film Festival in 1987, Diana said she experienced the "biggest blow" of her life. She was told her former bodyguard had died instantly following a collision. Despite being dubbed a tragedy, some believed Mannakee's motorbike was tampered with due to his royal romance. Diana, herself, was even suspicious and said, "It was all found out and he was chucked out. Then he was killed. I think he was bumped off." Nevertheless, Mannakee's death was reinvestigated during the inquiry into Diana's death and was ruled a tragic accident.