Why The Crown Is Struggling With Prince Harry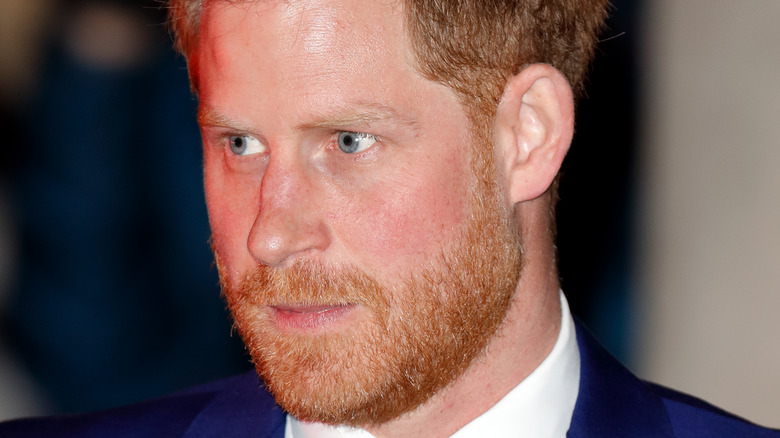 Max Mumby/indigo/Getty Images
Where's a "Harry Potter" era Rupert Grint when you need him?! As people anxiously await the fifth season of the Netflix hit "The Crown," creators have hit a roadblock when it comes to casting a young Prince Harry.
Apparently, there's a shortage of red-haired actors with the recessive trait being on the decline, according to The Sun. However, the gene is plentiful on Harry's maternal side, with Princess Diana's siblings all sporting auburn hair, per Pop Sugar. But it seems like Harry's unique characteristic from his mother's family has always been a subject of controversy. The late princess even told author Andrew Morton about Prince Charles' "dismay" over Harry's looks in his book, "Diana: Her True Story." Stating, "Harry was a boy. [Charles's] first comment was, 'Oh God, it's a boy.' His second: 'And he's even got red hair.'"
But despite the haters, Harry seems to be proud of his red locks and loves that his son, Archie, has his same glow. The prince was reportedly very pleased when his baby boy was playing with two other red-haired babies in Windsor back in 2019, jokingly telling the other parents, "Gingers stick together!," per the Express. He even poked fun at his looks in a bit with Ed Sheeran for World Mental Health Day that same year. But despite Harry's pride in his red hair, the unique trait has made casting a young prince very difficult for "The Crown." Keep scrolling for more details.
The Crown is on the hunt for red-headed young actors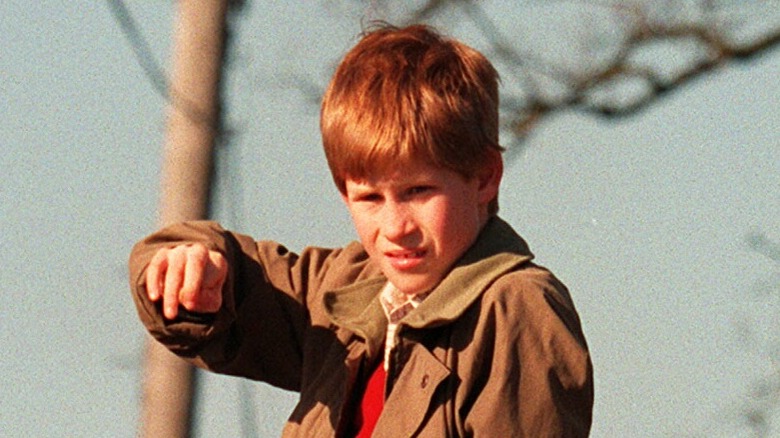 Anwar Hussein/Getty Images
Although the writers of "The Crown" are always reminding us that the show is fictitious but based on real events, they do pay extremely close attention to detail. "Bosses have incredibly high standards when it comes to the actors they hire," a TV insider told The Sun. And with production for Season 5 set to start in July, per Daily Mail, they are apparently scrambling to find a red-headed boy to play Prince Harry during the years of 1990 to 1997. "That's proved incredibly difficult, but they're determined to cast the right actor and are considering taking any steps necessary to make him look the part."
So while "any wannabe cast member already has to tick a long line of boxes" to land a role on "The Crown," finding talent with Harry's coloring has yet to be marked. However, the insider told the outlet creators are considering dyeing a young actor's hair to fit the part.
During the show's fourth season, Harry was briefly portrayed on screen by six-year-old actor Arran Tinker, who has strawberry-blonde hair, however, it looks like his age isn't quite right for next season. But if you're a young man with some actor chops and a head of rouge, you should have your people call their people!