The Real Meaning Behind Taylor Swift's 'All Too Well'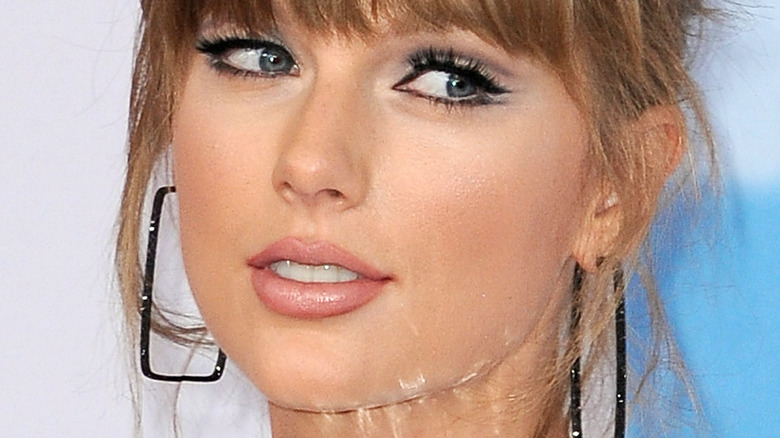 Tinseltown/Shutterstock
When Taylor Swift released her fourth studio album "Red" in 2012, fans immediately noticed her foray into pop music — especially when early singles "22" and "We Are Never Getting Back Together" turned into massive hits. Although Swift's "Red" still carries hints of her country beginnings on certain songs, she primarily shied away from it as she entered her early 20s. However, despite the massive radio hits, "Red" has an arguably more famous song on it that didn't receive the single treatment.
The fan-and-critical-favorite "All Too Well" was the fifth track on the album. As Swifties know, song five is significant throughout her discography — it's where she places the most meaningful song of the album. The song itself is a heartbreaking journey through a relationship, cut down to five minutes from its original ten. Now, as Swift gears up to release her re-recorded "Red (Taylor's Version)" and the full-length copy of "All Too Well", let's take a look back at the real meaning behind the song.
Taylor Swift's 'All Too Well' is believed to be about Jake Gyllenhaal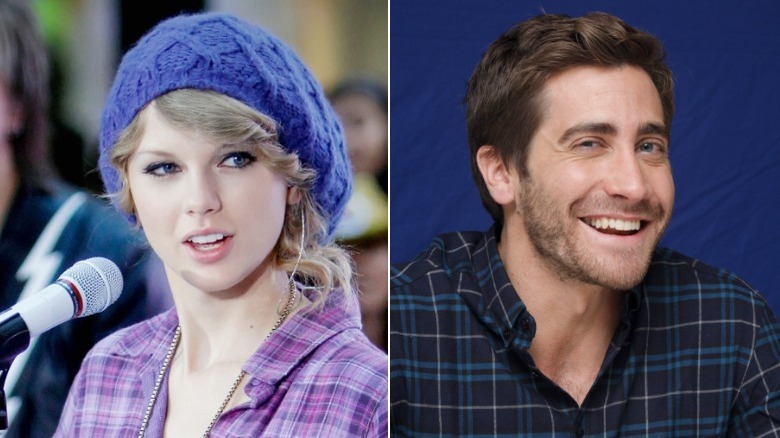 Shutterstock, Fotos International/Getty Images
After Taylor Swift's "All Too Well" began gaining traction from her album "Red," fans suspected that the relationship detailed in the song was one from Swift's own life. Specifically, it's widely believed to be about actor Jake Gyllenhaal, who Swift dated in the autumn of 2010. According to People, the couple split in January of 2011, a year before Swift's album "Red" was released. Furthering the theory about Gyllenhaal being the subject behind "All Too Well," Swift's liner notes for the song included the cryptic message "Maple Lattes." According to Billboard, the couple was photographed drinking just that.
"The lyric I'm most proud of is from 'All Too Well': 'And you call me up again just to break me like a promise / so casually cruel in the name of being honest,'" Swift told Popdust when speaking about "Red" in 2012. "That was something I came up with while ranting during a soundcheck. I was just playing these chords over and over onstage and my band joined in and I went on a rant. Those were some of the lines I thought of." Swift added, "I was going through a really hard time then."
'All Too Well (Taylor's Version)' might reveal more meaning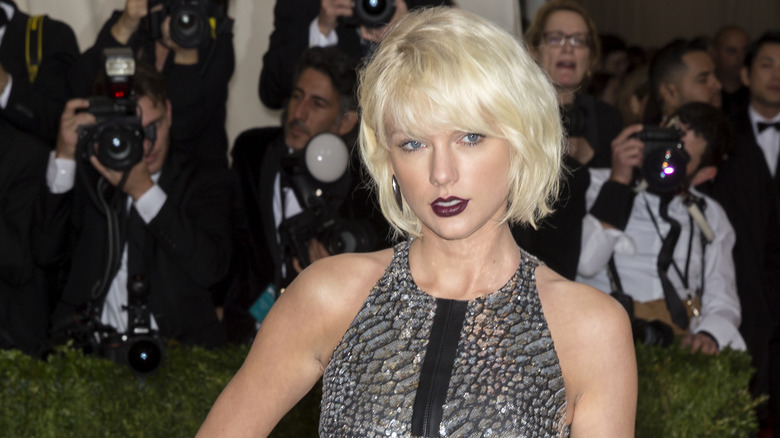 Ovidiu Hrubaru/Shutterstock
Given that Taylor Swift's next re-recording, "Red (Taylor's Version)," is set for a November 2021 release, fans will finally hear the ten-minute rendition of "All Too Well" nearly a decade after its original dropped. At the time, in 2012, Swift was encouraged to trim the song down to fit album standards, leaving the final run time at five minutes and a bunch of likely extra meaning on the cutting room floor. 
"It was the first song she wrote for that record, I think," Swift's "All Too Well" co-writer, Liz Rose, told Rolling Stone about the process in 2014. "She had a story and she wanted to say something specific. She had a lot of information. I just let her go. She already had a melody and she started singing some words, and I started writing things down, saying, 'Ok, let's use this, let's use that.'" Rose also called the track "the most emotional, in-depth song we've ever written" and dished about how Swift's writing sessions are unique. "You remember the songs you write with Taylor, because the emotion that goes into them is so palpable," Rose explained. "One of my daughters is her age, so I understood that I needed to stand back a bit and make sure we wrote Taylor songs, not Liz songs. I didn't mess with her. The writers that did try to mess with her lyrics? She didn't write with them a second time."