Prince Harry And Meghan Markle Are Polling So Poorly In Britain. Here's What We Know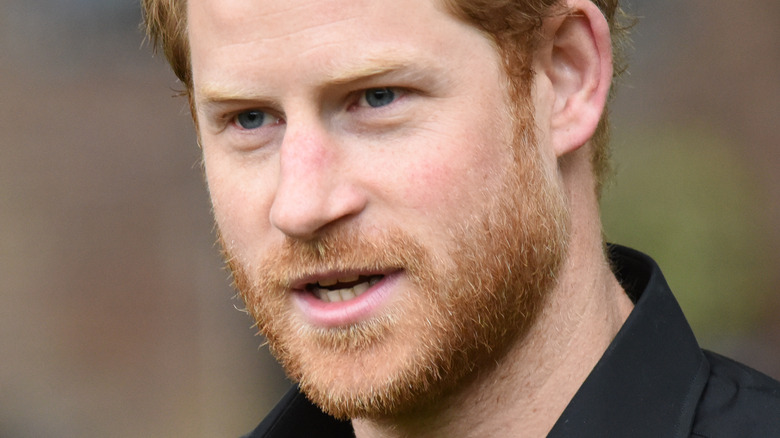 Bart Lenoir/Shutterstock
We guess you're bound to become unpopular in the country you've repeatedly and publicly expressed a desire to flee. Per Australia's Sky News, late August polls show Prince Harry and Meghan Markle are dramatically losing support in the U.K. This isn't the first time the Duke and Duchess of Sussex have seen their popularity plummet, of course. 
Many attributed their March Oprah Winfrey tell-all interview to a negative turn in public image at the time, per Reuters. The interview saw Harry tell Oprah, amongst shocking revelations about his family and its surrounding institution, that Great Britain's racism "was a large part of" his decision to leave, via the BBC (although he blamed the U.K. press in particular). A YouGov poll found that Harry and Meghan's "net favorability" rating had dropped 15 points a week after the interview aired, per Reuters, with 48% percent of 1,664 respondents holding a negative view of the prince while only 30% had a positive view of Meghan. 
Since then, it seems like every move by Harry and Meghan has garnered negativity, from the Duchess' philanthropic campaign "40x40" to their newborn daughter Lilibet Diana Mountbatten-Windsor's name. When Harry announced in August he was publishing a memoir come late 2022 via Penguin Random House, former royal editor Duncan Larcombe told True Royalty TV's "Royal Beat" (via the Daily Mail) that the tell-all was like "a sword of Damocles hanging over the Royals now." Could these all be factors in August's poll drop for Harry and Meghan? 
Prince Harry and Meghan Markle are upsetting Great Britain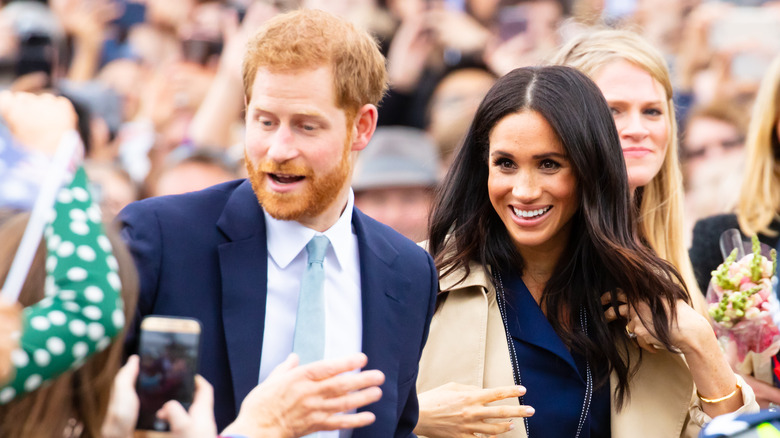 FiledIMAGE/Shutterstock
Prince Harry and Meghan Markle have had the steepest drop in royal popularity in the U.K. since 1996, Sky News reported on August 26. Per the outlet, U.K. polling shows Harry — who once enjoyed an 81% popularity in 2018 — suffered a 50-point drop in public approval since he and Meghan left the royal family for California in early 2020. Now, only 31% have a favorable view of the prince. 
The last time Great Britain saw a prominent royal lose a similarly precipitous amount of public support was after Prince Charles admitted to an extramarital affair with Camilla Parker-Bowles during his marriage to Princess Diana. Harry's father saw his approval rating drop from 82% in 1991 to 41% in 1996, according to Ipsos Mori Data (via Sky News). As for Meghan, her 55% popularity rating in October 2019 now sits at 32% in August.
Many Brits on Twitter weren't surprised by the poll results. One account attributed the couple's low poll numbers to "skin-deep American celebrity culture ... toxic rolling book deals and Hollywood 'friends'.'" Another mused, "What did they expect when they went on global TV slagging off their own family and attacking Britain on a daily basis?," to which one rare Sussex defender did respond, "They did go away... So why won't the British media stop talking about them. Do you guys poll all non working members of the family or is it just Harry and Meghan?"