The Truth About Gwen Stefani's Honeymoon With Blake Shelton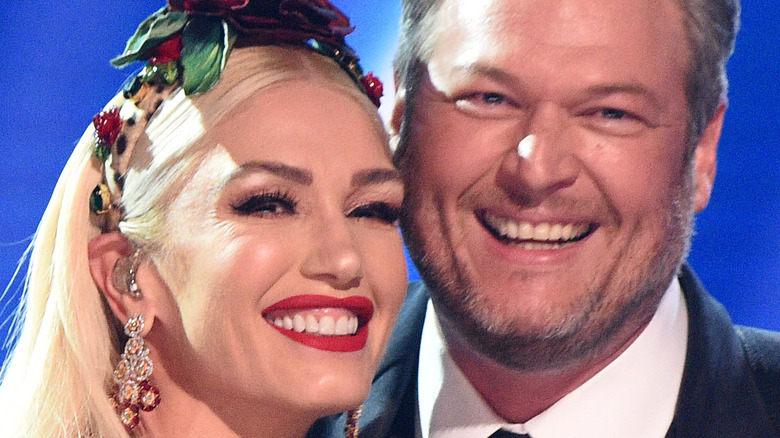 Kevin Mazur/Getty Images
After six years together, Gwen Stefani and Blake Shelton got married on July 3 in Oklahoma at a chapel that the country singer built himself, per People. It's also the same place he proposed. The wedding was officiated by their close friend and "The Voice" host Carson Daly as their closest family and friends — including the No Doubt singer's sons Kingston, Zuma, and Apollo, who she shares with ex-husband Gavin Rossdale — witnessed them finally say "I do."
After the wedding, Stefani dished about how happy she is on the "Tell Me About It with Jade Iovine" podcast, saying she already felt "total honeymoon vibes." She explained, "It was literally the greatest moment ... one of the greatest moments of my life, obviously. It was beyond what I thought it was gonna be." Stefani also feels "lucky" to have found love again with Shelton. "One of those things you think about a lot in your life is you don't know the future and you don't know what's gonna happen," she said, "but I feel like my spiritual journey has really guided me towards this place and this place of peace."
"Now I need to figure out how to do the rest of my life," she added, which includes hers and Shelton's honeymoon that they haven't officially taken yet. Scroll ahead to find out what Stefani and Shelton have planned in the coming months and whether they'll ever go on a real honeymoon.
Gwen Stefani and Blake Shelton are on a 'honeymoon tour'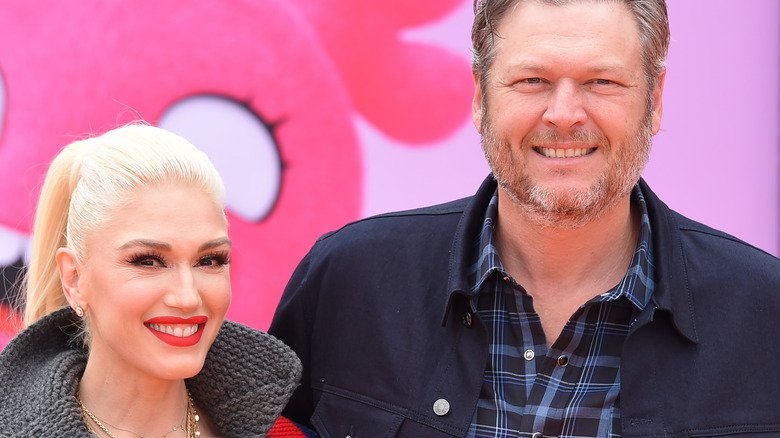 DFree/Shutterstock
According to People, Gwen Stefani and Blake Shelton haven't had the time to go on a real honeymoon yet, due to their busy schedules. The outlet previously reported Stefani is working on her new album and preparing for her Las Vegas residency while Shelton is busy filming Season 21 of "The Voice." The source explained, "They're both very, very busy this year with work, and this was the only time they could fit in the wedding." Another insider made the same comments to E! News: "They both have work commitments coming up so it's a busy time. Not a lot has changed other than calling each other husband and wife."
It turns out, Stefani and Shelton are improvising their honeymoon for the time being and not letting their hectic professional lives get in the way of their early marital bliss, as the No Doubt singer revealed she joined her husband on the road. "#honeymoon [moon emoji] tour w my @blakeshelton," she wrote on Instagram, alongside a series of videos from backstage, a photo of the set list, as well as a clip of the country singer performing live.
They plan to go a ~real~ honeymoon eventually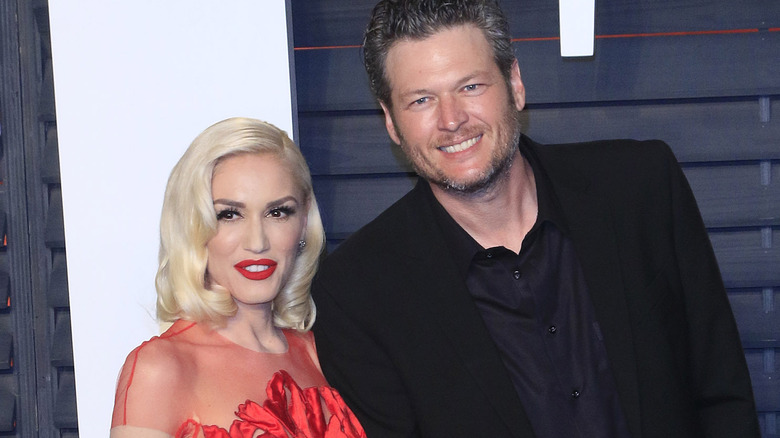 Joe Seer/Shutterstock
Blake Shelton and Gwen Stefani do have intentions of going on an official honeymoon when the time is right. The country crooner spoke to SiriusXM's Storme Warren weeks after the wedding, explaining, "We still are probably going to [go on a honeymoon]. We did have some time after the wedding, just she and I, but you know, we just wanted something calm for a minute and not to run off and then go do something else."
Shelton continued, "So we just stayed up there in Oklahoma and just had some quiet time, just she and I." He also noted that his wife found a new love for agriculture, and so she "wouldn't have wanted to leave anyway, because she can just literally walk out there and stand in acres of [Zinnias]."
According to Shelton's official website, his "Friends and Heroes Tour" ends on October 2, which gives the couple about three weeks to plan a romantic getaway before Stefani begins her "Just a Girl" Las Vegas residency at Zappos Theater at Planet Hollywood on October 22.